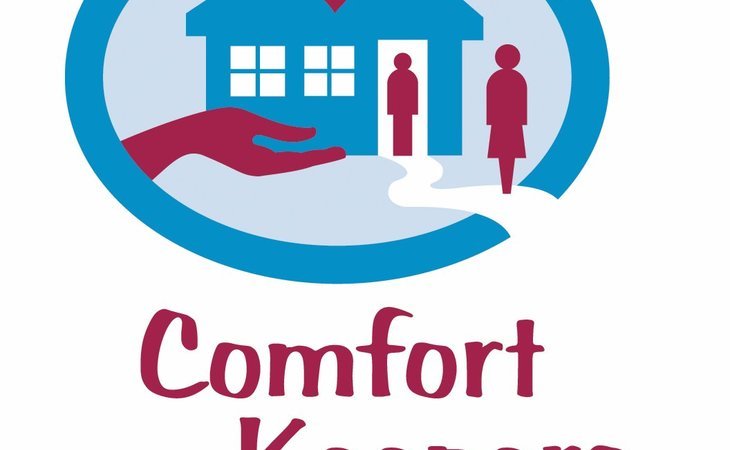 Top nearby In-Home Care Services
Reviews of Comfort Keepers of Anaheim
---
Livid in Anaheim
January 09, 2016
I am a past client of this provider
I was hopeful in the beginning. They talk it up very well. Too bad they were all talk. I was with them six miserable weeks. I did find four good care givers. It's too bad I didn't get them very often. I fired five care givers. When they were good, they were very good and when they were bad O'Brother! The bad ones were sloppy, unclean, lazy incompetent, and scatterbrained.I was left stranded with out a care giver more times than I can count. I had care givers that didn't know how to diaper a patient. I had many care givers that did not know how to re position my husband. It is true that he might have required more care than the average patient. All the more reason to give him excellent care.The office staff kept telling me what wonderful care givers they had. I did not find this to be true. Some of the good ones told me that when I left they were going to leave too. The good ones were loyal to me but disliked the company. The financial department did not know how to keep their books . The invoices were messed up. In the end they wanted to charge me $1300 when I only owed a little over $700. It took over a month to straighten out the discrepancies. I would not recommend this group to anyone. Comfort Keepers> I don't think so.
---
Caring108584850
March 31, 2015
I am a current client of this provider
Comfort Keepers is great! Their former supervisor was really always in touch with us in every issue. They've taken care of any problems we had. The previous caregivers we had were not a good match so they were able to fix that. They take care of any emergency situations for us. We're very happy with them. We are still using them today. I highly recommend them to others.
---
Karen106077750
February 13, 2015
I am a past client of this provider
Comfort Keepers was incredible. My husband and I just needed a break, but we couldn't leave our father-in-law alone. So it was a huge concern for us, but they enabled us to do that, and made us comfortable with that. They met with us and met with Jack so that he understood and he didn't feel like they were strangers. They brought a nurse with them too. When we did start using them, we found a couple of girls who we really liked. What was awesome about them is they never sent a stranger. They always came the day before or one of the people from the office came with the girl to make sure that someone we knew to introduce that caregiver. So it was incredible. I think it's cool when they can come and they could work with Jack and do some physical therapy with him. He related to them a great deal because he didn't just sit and watch TV. He likes to talk and they were interactive with them. They knew he love tennis, so they would watch tennis with him. And we were very grateful for that, that he wasn't just sitting in his chair. They're also always prompt. They were able to get him ready for bed, which was quite a feat, and so I found them very capable of taking care of him. One of the big things that made us comfortable was the office's interaction. They weren't just getting a caregiver. They were very interactive with us from the office to administratively. So we appreciated that. When Jack was in hospice care, they continued and came by to visit him. One of the nurses actually came and spent time with him almost every day. They were with him to the end too. So that was pretty special and we appreciate that a great deal. I have recommended them to other people and will continue to do so.
---
Carla20
January 31, 2015
I am a past client of this provider
When my husband was diagnosed with stage 4 bile duct cancer, we called Comfort Keepers. They came right out that day and they got assessment from us. Then the next day they sent us this young man named Rafael. He was amazing. Comfort Keepers office people would also checked in with us to make sure everything was okay. Rafael made all the difference for us. I don't think we could have ever gotten through without him. He was there I think for 5 or 6 hours a day. He would have Chuck's breakfast prepared, made sure that he helped feed him, dressed him, and he was extremely kind and gentle. Chuck was in an amazing amount of pain. It really helped that Rafael was very fit and strong young man. When Chuck couldn't do a shower anymore of course Rafael helped him, made sure that he was clean. Then eventually Chuck needed diapers. Rafael was just very kind, respectful, and helped Chuck retained all the dignity that he possibly could. I can't recommend them and him enough. I was just thrilled. Rafael was actually there the day Chuck passed. It was just a very short period of time that we had Rafael, but that just amazed me. He fit just right into our routine. We were struggling with straightening things up or maybe running the broom around on the hardwood floors, but he always kept busy and always found something that was important and kept himself busy. That I appreciated, too.
---
Caring105113450
January 27, 2015
I am a current client of this provider
I'm quite happy with Comfort Keepers. I came across them when I had a stroke at St. Jude and they recommended them when I was supposed to be discharged. I've been quite pleased with them. The caregivers helped shower me, take me to doctor's appointments, and take me grocery shopping. I've had them since December 2012. I like Gilda and Christine. The caregivers are usually understanding and patient with me. I think Comfort Keepers is a good organization.
---
Happy J
September 14, 2012
I am a past client of this provider
After my hip replacement, I knew I needed help. My husband could do the house things, but, did not know about me. So, we called Comfort Keepers and they came out and told us about themselves. We decided to have someone daily just for me. How wonderful that is to have someone to bathe and pamper you. I felt like a queen. The caregiver was so kind and interested in our family. We just talked away and it really started my day in a happy, positive way. My husband was so glad to see my attitude change from sad to happy. Comfort Keepers are fantastic.
---
SeniorCarePro
March 22, 2012
I am a past client of this provider
It is my pleasure to have worked with Comfort Keepers Anaheim both personally and professionally for the past 4 years. The owners Arthur and Liza V. are committed to excellence in care and service. The caregivers and office staff are kind, compassionate and helpful. The entire staff has the same goal-providing clients with the highest level of quality care with respect and dignity. Comfort Keepers truly are a comfort and I would highly recommend their services. Virginia Singleton-Senior Care Specialist
---
DanO50
February 27, 2012
I am a current client of this provider
These people are very kind, helpful, considerate, and caring. I looked at other places and found that in home care was the only way to go. My mother is very happy and content, and she still lives in her home. This is so much better than a nursing home.
---
daughterb
January 13, 2012
I am a current client of this provider
If you're lucky enough to find a decent caregiver thru Comfort Keepers Anaheim, beware that the people in office can be difficult to communicate with, untruthful, and sloppy with detail. Shifts can go unfilled, leaving a vulnerable senior without needed care. When you bring it to their attention, they act like you're the problem for complaining. I've never been treated so disrespectfully by a company.
Provider Response
We are truly sorry that your experience with our agency was anything less than positive. As the owners of this agency along with being caregivers for our parents for many years, we know first hand how important our agency's services are and for the past five(5) years we have always received positive feedback from our clients and their loved ones. We have been taking care of the mother of the person who wrote this review for the past three (3) years, and, on occasion, the father as well. Therefore, we are surprised by the comments and would love to talk to you directly about your concerns. Our goal is to always provide the best service possible for our clients and welcome information on this situation. Please feel free to contact us as soon as you can. Thank you very much.
---
Hakuro10
August 08, 2011
I am a past client of this provider
a couple of years ago me and my brothers decided that none of us had enough time to look after my aging father. after careful deliberation we decided to look for a senior home that he would be comfortable living in. after visiting a number of homes we finally stumbled upon assisted living. after a quick visit to their office i arranged a tour of the installations with my father. we strolled around the place talking with people who live there now and some of the staff. to my surprised everyone there looked very comfortable and the staff was also very nice. my primary concern with leaving my father was the fact that i though he would feel misplaced. but after almost a year and a half of being there he seems very happy. he has made a whole lot of friend with other residents and some of the staff. especially the custodian because my dad used to be a custodian as well. my father passed away about a year ago, but i am sure he had a very good time while he was at assisted living.
---
About Comfort Keepers of Anaheim
---
Comfort Keepers of Anaheim is an in-home care provider serving Anaheim, CA and the surrounding area. Comfort Keepers of Anaheim offers non-medical services in the home, such as meal preparation, housekeeping, and transportation. Contact the provider for more details on home care services and rates.
Request Info
Get full access to reviews, cost information, and amenities