VITAS Healthcare
| Torrance
990 West 190th Street, Suite 550, Torrance, CA, 90502
Talk to a Family Advisor: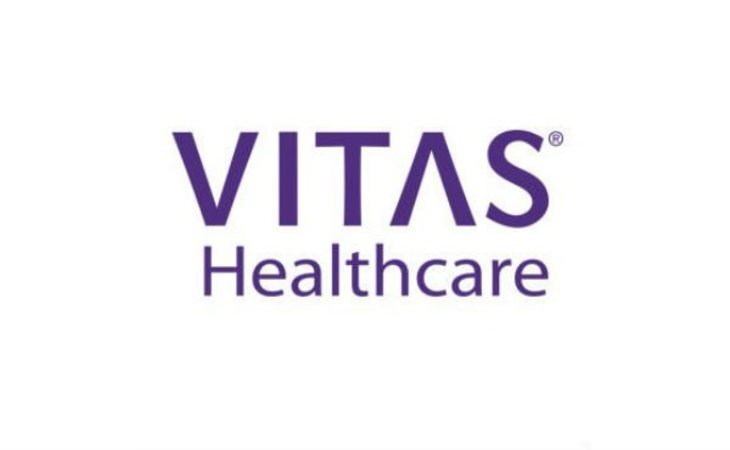 Reviews of VITAS Healthcare | Torrance
---
jmsinrb
October 24, 2015
I am a past client of this provider
My Mother was put on Hospice this Wed. I didn't know what her wishes were of staying home or to a facility til Thurs.I interviewed 2 agencies in the afternoon and after meeting w/ Amy, we knew we wanted to go with Vitas. Within a few hours they had sent their team to care for my mother. My mother passed away the next day, but they had the most amazing, loving, kind, patient, and skilled group of women (Amy, Kim, Pat, Yulie, Chris, Ming and Natalie).Thank you for all your support!
Provider Response
Dear jmsinrb, I'm glad your mother's end-of-life care wishes were honored, and she was able to remain comfortable in her home. Thank you for sharing your experience with us and I'm pleased the VITAS Coastal Cities team was able to help. Sincerely, Avni Parekh
---
dissapointedwithvitas
July 15, 2014
Other
The disorganization and miscommunication within this hospice are deplorable. Their left hand does not know what their right hand is doing. There is no degree of coordination among the "team". The nurses rush out, and do not leave clear and understandable information for the patient. They claim to provide volunteer services, but only put patients on a waiting list. My patient received a volunteer once in 1.5 months. The patient was told they did not have enough volunteers and would have to wait on the list. Vitas claims to stay in contact and coordinate care with families. They will not call with updates. They claim it to be a part of their service, In reality, you are provided a number, to call a series of phone numbers, which eventually takes you in a complete circle. I have no idea why they even mention providing emotional support. That equates to one visit from a Chaplin. The patients Social worker is nearly unreachable. The pain management is non-existent. While again claimed to be part of their service, The Patient, six months terminal, two months into the VITAS program and has yet to visited by a palliative care physician. Vitas provides the is the minimum requirement of care, while somehow continuing to operate. Vitas is very difficult to communicate, or cooperate with, due to the gross disorganization. I am looking elsewhere for Hospice services, I suggest others look elsewhere as well.
Provider Response
Greetings, my name is Marie Hagerty and I am the General Manager of VITAS Innovative Hospice Care of Coastal Cities. As the nation's leading hospice provider since 1978, VITAS takes your comments very seriously. We were able to identify the patient you refer to in your message and since the date you posted this review, our office has been in touch with this patient and we have worked hard to ensure they received the high quality care we are known for. If you have any other specific concerns, you can reach me at Marie.Hagerty@vitas.com where we can communicate directly. VITAS is proud of its high patient and family satisfaction scores and our high-quality services, which have been the basis of our growth through referrals from physicians, health-care providers and the patients and families we serve. I look forward to hearing from you if I can help any further. Sincerely, Marie.
---
P&T
September 21, 2013
I am a past client of this provider
I am writing to share my experience with the services my mother received from the most wonderful, most caring group of angels from the first time the nurse came out until she passed on. Everything that was discussed was provided and then some. Everyone from the RN and Aide that came out several times a week, the chaplain social worker and Physician that came to my house multiple times and spent quality time with the rest of my siblings who all had come in from out of town, to the wonderful most caring group of LVNs on the continuous care team who were there for us at the very end when my mother needed the extra care. It is a shame that a few experiences try to ruin the reputation of a company that provided exceptional services not only to me personally when my mother required the care but to so many friends who have have the good fortune to have Vitas be there for their loved ones at the end of their life. I highly recommend Vitas to anyone who is looking for compassionate quality staff to care for your loved one at the end of their life.
---
wretched
September 20, 2013
I interviewed this provider
I could not agree more with Post2lulu. (I had to choose one star, but I would give VITAS none.) I actually gave VITAS a second chance after my bad experience regarding my uncle. During the interview, the VITAS representative was most charming -- yes, yes. However, my uncle received NOT ONE VISIT. He died alone in his care facility. Thankfully, I was with him only hours earlier. In my mother's case, it was the same routine: highly solicitous representatives who, after the initial conversation did absolutely NOTHING. No one ever followed up or visited. This organization is a sham. Yet, I continued to receive mailings telling me about groups I could attend with others. These notices were presumably to show how much VITAS cared. Shame.
---
post2lulu
September 06, 2013
I am a past client of this provider
I am sorry to have to give a bad review of Vitas, but they really did a horrible job with my family prior to and at the time of my father's death. Their communication was horrible with the family, every time we called, it was someone different and it seemed like No one ever was up to date on the my father's condition or plan of care. Their people were not empathetic nor particularly talented. When they came for the first visit, they thought they were seeing a woman, and my father's name was Harry!. It went downhill from there. Missed appointments, broken promises, and it was as if once we signed up, we were invisible. Dad died alone in his room at an extended care facility. It was the exact opposite of the experience we were wishing for. Horribly disappointing. They give hospice a bad name.
---
cellobasso
December 12, 2010
We are very thankful
Our Mom passed last May and I have not had the time to write here. But I would like to express my deep gratitude for what we received from Vitas, especially from a wonderful nurse named Polly. Her heart is beyond what you could hope for. Her spirituality and open mind helped us immensely to go through that difficult journey. It would not have been the same without her. Thank you from the bottom of our hearts for your great spirit, compassion and genuine generosity! Cécilia
---
---
VITAS Healthcare&reg, the nation's leading hospice provider, delivers comprehensive care for patients facing life-limiting illness. Services include Intensive Comfort CareSM for acute symptom management; after-hours Telecare with immediate access to clinicians; specialized offerings for veterans and AL/LTC residents; educational in-services, grief/loss programs; outcome measurements and more. For more information, please visit us at VITAS.com or call 800.93.VITAS.
Services
Pet therapy and special veterans programs. We have two drop-in groups, one monthly and one weekly. Please call for dates and times. Additionally we offer 6 week groups as are scheduled and Saturday morning specialty workshops, for spouses, parents of adult children who have died. We sometimes offer support groups in Spanish.
Features of VITAS Healthcare
---
Medicare (ratings last updated: 06/16/17)
Medicare Provider Number: 051739
Ownership Type:

Proprietary Corporation

Date Certified:

03/16/2000
Request Information
Get full access to reviews, cost information, and amenities