Talk to a Family Advisor: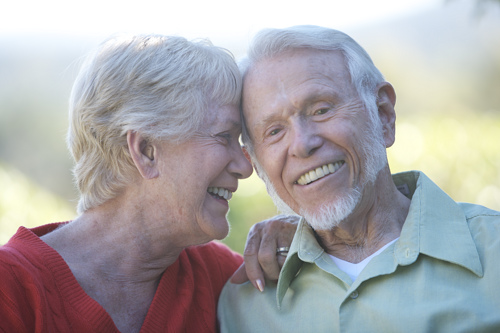 Reviews of LifePath Hospice
---
Sandinnalee
September 25, 2017
I am a past client of this provider
LifePath helped me when my Brother in Law was passing of Cancer. They made his last days comfortable. The Nurses and Social Worker were very supportive. Equipment was delivered and picked up timely. The nurse, Mark, who came to certify the death was wonderful.
---
GratefulMomma
August 30, 2017
I am a past client of this provider
We received grief support for our 2 young daughters through LifePath and everyone was extremely caring & professional. We had sustained 5 significant losses in a 12 mo period. Our daughters attended the camp for children twice and it helped them so much.
---
enkireturns
August 13, 2017
Other
This hospice company is the most UNCARING UNETHICAL HOSPICE. They will lie to you & find a reason not to allow care for your terminally ill loved ones. Avoid this place worst experience these people have no ethical morals at all. I will make it my MISSION to see they get shut down and are reported to the proper authorities until their doors are closed forever. They have no business ever being in the health care field and do not care about the terminally ill. Anyone who has dealt with them as the many negative reviews show this hospice company as liars and will find an excuse to not help your terminally ill loved ones. No one deserves to be treated with the lack of caring this uncaring company shows people who are dying.
---
kcatampa
June 05, 2017
I am a past client of this provider
Pretty disappointing experience with Lifepath with end-of-life care if my 58-year-old old mom. Total lack of communication, wrong meds, late meds, repeated inconsistent communication. They have some wonderful, loving nurses when you are lucky enough to get one. But the management and overall accountability by this agency is seriously lacking. If you use them, which most of us in Hillsborough County must, STAY ON TOP OF THEM. CALL AS OFTEN AS YOU NEED TO. Follow up repeatedly and kindly demand your loved one get the care they deserve.
---
itsaboutthepaitent
March 16, 2017
I am a current client of this provider
The nurses and cna's that stayed with us were great, they couldn't have been better. The managers,they came to check up on us were terrible. Rude and unprofessional . They upset the patient discussing inappropriate things in front of him. I called to complain and the person reminded me I was talking about " her friend". Really.
---
JMR63
December 27, 2016
I am a past client of this provider
My husband had THE most extraordinary capable and compassionate care from Lifepath as he experienced his final days with cancer. Not only did they look after my husband - my wellbeing as his wife and caregiver were of consideration. With every nurse, every interaction, we were treated with dignity and respect and I shall forever remain grateful for the role Lifepath paid at this most painful and intimate time in our lives
---
Julie533314
June 10, 2016
I am a past client of this provider
We had wonderful, caring hospice nurses from Lifepath Hospice. I used them a year ago when my mother passed away, and again with my father-in-law this time. The experience was good. When we called, they showed up and provided everything they said they were going to provide and more than I even thought they needed to provide. I couldn't ask for nicer, more reliable, efficient people. My father-in-law was in pain, and a nurse was there to evaluate him within half an hour after we called and did what we needed to do to make him comfortable. They were very accommodating to our schedule and very reliable.
---
Aleda
October 08, 2015
Other
So far, I am not impressed!!!!! I asked that my family member, who has Lewy Body Dementia & is in a hi-end facility, keep his existing physician. I asked to be informed of all changes. I picked up his medicine list only to discover both his physician AND his medicines have been changed without my knowledge! Several times I've been there and he's not been showered or shaved whereas before he always was!
---
Large Angel
March 08, 2015
I am a current client of this provider
Our family has used LifePath "care" for the past 6 months. We have in-home services for an elderly family member with a "terminal" diagnosis. We are very disappointed in the general lack of care and concern during this challenging time in our lives. Our RN seems to be more interested in explaining why she/they can NOT help us (based on her skewed understanding of what Medicare will cover), rather than asking us what she CAN do. The first aide did nothing more than sit on her rear for the entire time she was supposed to be providing personal care services. Now at last we are getting care, even though it is for perhaps 3 hours per week. It is almost not worth signing on with them, however it is a comfort to know someone else is on board and has their eyes on our family member. Equipment has been recommended and provided when we had not seen the need, and the RN did. That has been helpful. It is a shame that LifePath is the only game around. In NJ hospice provides an aide 2 hours daily plus a "tuck-in" aide who comes around and helps the client prepare for bed. A word of advice: ask for what you want. It is not always easy dealing with LifePath and their excuses, so keep on asking until you get it. Do not be put off by them, and do not wait until the last minute to place your loved one in their hands.
---
Debbie101862650
February 09, 2015
I am a friend or relative of a resident
I found a private person from Lifepath Hospice that had been working in our building. I would recommend them to other seniors. The nurse staff that we had was wonderful. She was very compassionate and knowledgeable, and she was just a great nurse.
---
Caland12
February 05, 2014
I am a current client of this provider
I can't possibly rate this services. It is sad that the only hospice company in this area is run by people that have no clue what compassion is. As a nurse, I'm appall of the treatment they provide. My father in law is currently dying of liver and stomach cancer. Unable to eat move or speak. He stereo rated in 4 weeks. Since this time we have seen the nurse 2 times. Today after a routine procedure the nurse called stating she had come by the house and they were not there. When my boyfriend told her his father was in pain she said she would send someone tomorrow. REALLY!!!!!!! He has received no support other than the home health aid that comes 3 times a week to shower his father. This company has to be shut down and some of these nurses deserve to have their license revoked.
---
caring0426313
April 30, 2013
I am a friend or relative of a resident
First of all, when Lifepath Hospice called, they call from their main number. So you don't know who you're talking back to. When you try to call them back, they can't tell you who called you, so you spend time tracing the call around. Then I had the experience with the hospice nurse who came out to do an assessment. The woman told me that my father did not meet the criteria. But two weeks later, he was in hospice care. The process was very poor, but the care part was fine. The care that he was given, once they've moved him, to the hospice house was fine. But the process of getting him there, and even the whole process of having him evaluated was not good. He was only there for five days.
---
caring 5014
March 21, 2013
I am a current client of this provider
My friend has been using Life Path Hospice for 5 months now. They only visit him for a couple times a week and they're not taking care of him. Their service could not be worse. They can't handle the patient load. They're getting $6,000 a month to take care of him, and every time I call to get that service, they instead give me a list of agencies to get services from. When I call, they interrogate me even when all the information is on the computer and they just won't look it up. They're that bad. In this day and age of technology, there's got to be something out there than what they have. I'm just about through with them but it's too late. My friend doesn't have that much longer.
---
ksealy
May 19, 2012
I am a friend or relative of a resident
My mother had been diagnosed with cancer and she had been living in a hospice facility for a period in time. The staff there was very friendly and helpful. Any time we came to see her she would tell us how good care they were taking of her. I knew no one there but they made us all feel at home regardless.Her living facility was very clean and organized. Everyone else that was staying there seemed to be very pleased also. They food given was good also. The feel of the place was almost like a hotel. The only thing I would say is that there seemed to be an over population in the building at the time. There were lots of people there and they could have used more room. But overall I must say it was a pleasant experience for her and out of all the living facilities I had seen this one had to be the best.
---
---
LifePath Hospice is a hospice care provider serving Tampa, FL and the surrounding area. LifePath Hospice offers care and emotional, social, and spiritual support for patients and their families in end-of-life scenarios. Contact the provider for more details on services and rates.
Features of LifePath Hospice
---
Medicare (ratings last updated: 06/16/17)
Medicare Provider Number: 101507
Ownership Type:

Voluntary Non Profit Private

Date Certified:

04/04/1984
Request Info
Get full access to reviews, cost information, and amenities