Talk to a Family Advisor: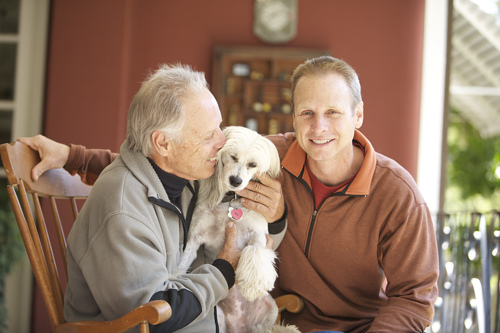 Reviews of Hospice of Spokane | Spokane, WA
---
Laura
July 17, 2017
I am a current client of this provider
I have Hospice of Spokane for my father. The doctor gave me the recommendation for it, and the people were wonderful. They gave me everything I needed.
---
Susan79480150
April 29, 2014
I am a past client of this provider
When my mom got so sick, she was put on full-out hospice care. We had Hospice of Spokane for her. They came to the hospital and helped us bring her home. She was with Hospice from February 14th until March 19th. I could not have been more impressed with them. They're caring. They were getting medication out to her right away if she needed it and were getting equipment like a hospital bed and a wheelchair. It was so seamless. They were wonderful. They were angels. When I retire, I will volunteer for them. Their work ethics there were fabulous. They were professional. They were caring in a very difficult situation. They were great. They helped coordinate all the insurance stuff. It couldn't have been better. What I liked best was that my mom was able to keep her dignity, and it helped let me be the daughter that I wanted me to be. It took the stress off of me.
---
Raraz
October 28, 2013
I am a past client of this provider
My husband Howard was diagnosed with Hepatitis C from bad blood transfusion in 1981. They did not do any kind of checking at that time before transfusions.... he had testicular carcinoma which they said he was cured of after the surgery. In 2010 we found out he had Cirrhosis of the Liver from the Hepatitis C and that he had also developed Liver Cancer! A certain Clinic group tried taking care of him & failed. At that point Hospice of Spokane was called in by myself, Howards wife. They came to our home the next day, which was on a Sunday to start the process of getting him enrolled. I have never met any more caring or informative people that truly followed through with everything they promised and said they would do!! Howards illness progressed so rapidly, the day they came to talk to us, he was completely cognizant of what was going on and asked his own questions as well as signed all the paperwork to enroll himself. When you enroll, Hospice of Spokane takes over of taking care of your loved one from their medications, nursing care and all Doctor care. Howard was well enough to stay at home at first, then his kidneys finished shutting down within days and I had to call and have him admitted to the Hospice facility as I could not physically give my husband the care he needed. He had been put in a hospital bed at our home by Hospice, as he had fallen. They had provided a walker, bath chair, commode, and everything you could possibly use for his care. My husband was 6'8" tall and weighed approximately 280 pounds!!! I took care of him up until the last 7 hours of his life at home....but I couldn't have done it without Hospice of Spokane!!!! They provided everything for Howards care as well as our emotional care during and mine for 1 year after!! I had taken care of my husband for 15 months by myself, Hospice of Spokane was my Light at the end od the Tunnel!!!! I know it was Howards also, as he told me after we signed him up that he was sooooo glad that I finally had help with him and that he finally felt at ease about what we both knew was coming faster than we both had wanted!!!! It was 10 days from the time we signed him up until the day he passed.....I only wished I had asked for help from them way before I did. I would recommend Hospice of Spokane to anyone!!!! They are WONDERFUL!!!
---
Kelley2
September 29, 2013
I am a current client of this provider
My mom's doctor recommended Hospice of Spokane. She was on hospice for a year and my dad has been on hospice now for two months. I can't say enough good about them. They're absolutely fabulous. They have a great way of interacting with patients. If an emergency comes up like my mom would get anxiety attacks, I could call them any time night or day and somebody would call me back within a few minutes to help me to be able to get her what she needed to help her through it. The fact that they're just so willing to help is what I like best about them.
---
bean726
July 27, 2011
I am a past client of this provider
Hopsice of Spokane helped us with my stepfather, and I can't say enough about how wonderful they are. They are sweet and caring, and ensured that he is under the best care and most importantly, comfortable. They had nurses check on him, as well as aids to bathe him which was a huge help. They called to check on my mother to make sure that she was okay, and also offered volunteers to sit with him in case she needed to leave the house. Thank you, for taking such great care of my family during our dark time.
---
---
Hospice of Spokane is a hospice care provider serving Spokane, WA and the surrounding area. Hospice of Spokane offers care and emotional, social, and spiritual support for patients and their families in end-of-life scenarios. Contact the provider for more details on services and rates.
Request Info
Get full access to reviews, cost information, and amenities