VITAS Healthcare
| Dayton, OH
3055 Kettering Blvd, Ste. 400, Moraine, OH, 45439
Talk to a Family Advisor: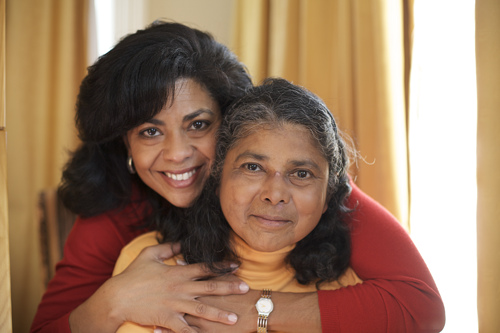 Reviews of VITAS Healthcare | Dayton, OH
---
Gracie15
February 10, 2015
I am a past client of this provider
When my Mother's health deteriorated to the point where there were no medical options remaining, a Hospice evaluation was recommended by her Physician. The Nursing facility where my Mom resided recommended Vitas Community Connections in Kettering, OHIO. From the moment I met the representative of Vitas who came to evaluate my Mom's medical condition, I knew I had made the right choice. Everyone I spoke with and dealt with during the time my Mom required Hospice care, was extremely compassionate and caring towards my Mom and also to me. Mom's last week was very difficult, and the Hopsice aides and nurses did everything in their power to keep her comfortable and to preserve her dignity in the final days of her life. They also provided immeasurable support to me during the difficult days leading up to Mom's death and made an extremely heartbreaking situation easier to bear. I will never forget the tender manner in which my Mom was cared for and I would highly recommend Vitas Healthcare to anyone finding themselves in this difficult situation.
Provider Response
Dear Gracie15, my name is Avni Parekh and I read all the VITAS reviews. I'm sorry to hear of your mom's passing, please accept my condolences. Placing loved ones on hospice care isn't an easy decision but as you know, it can provide relief in many ways, all while maintaining the patient's dignity and self respect. I'm pleased to hear that the hospice aides and nurses did everything in their power to keep your mom comfortable, and equally pleased that you felt supported as well. We are still here for you if you or your family would like bereavement support. If this is the case, please feel free to reach out to me so I can direct you to the appropriate person. Kindest Regards, Avni Parekh
---
Caring95502650
November 22, 2014
I am a friend or relative of a resident
We are having VITAS Innovative Hospice Care of Dayton for my mom for hospice care. The caregivers are very good and very attentive. They work with us very well, and we have no complaints.
Provider Response
Dear Caring95502650, Thank you for your kind words and the privilege of caring for your mother. We truly value the patients and families we serve. Our teams work hard to ensure every patient is cared for according to their specific needs. Please feel free to call me at 513-742-7400 or email Tammy.Moran@vitas.com if you would like to speak with me directly. Sincerely, Tammy Moran General Manage
---
Joanna5
October 19, 2014
I am a past client of this provider
My mother passed away in December (2013). She used Vitas hospice and I did not like them. They were recommended by the facility where she was staying. The first two people who came out and talked to my sister and I (one was a chaplain and the other, I guess was just one of the executives) seemed very nice. They explained to us that they were going to move her and give my mother a bath every two or three days, which my mother did not like. My mother had eight falls from March the year before she died, to December. The eighth fall was what finally killed her. Vitas was there -- they left my mother on the floor for quite a while because she was in such pain. We were pretty sure she broke her hip and leg. Finally, the evening before she passed, I told them to put the mattress out because every time it would move, my mother would scream and every time they try to put a diaper on her, she would scream. They said they can't do anything without the doctor's permission, so I asked for them to call the doctor and they took the mattress out and put a catheter in her. What really irritated me a lot was the night she fell, she did get up and went to dinner, but after that, that was it. She could not get out of bed. It's terrible. My sister and I came the night before she passed. Vitas sat in the chair beside the bed the whole time - my sister and I had to stand and I've got a bad back and it was hard to stand. They did not get out of the chair, and that was the only chair that was in there. They didn't call us like we asked them to, if my mom took a turn for the worst. They called me the next morning. I knew right then, she was already gone. She died a half an hour before I got there, and I was very angry at Vitas for not calling us. They did not console us. A lot of the employees from the facility were there and they're the who that tried to comfort my sister and me. I was very upset and we never knew when Vitas was going to show up -- there was no set time. I didn't know what they were going to do to my mother, other than bathe her. They provided diapers which she did not want; she was not incontinent. I would see her clothes thrown on the floor after her shower. They didn't even know how to operate the oxygen. My sister asked for a portable machine so we could take her to church, and they couldn't even show us how to use it. I would not recommend them.
---
wick
March 26, 2013
I interviewed this provider
Greatest hospice service in the Greater Dayton Area
---
---
VITAS Healthcare&reg, the nation's leading hospice provider, delivers comprehensive care for patients facing life-limiting illness. Services include Intensive Comfort CareSM for acute symptom management; after-hours Telecare with immediate access to clinicians; specialized offerings for veterans and AL/LTC residents; educational in-services, grief/loss programs; outcome measurements and more. For more information, please visit us at
VITAS.com
or call 800.93.VITAS.
Request Information
Get full access to reviews, cost information, and amenities