Good Shepherd Hospice
| Melville, NY
245 Old Country Road, Melville, NY, 11747
Talk to a Family Advisor: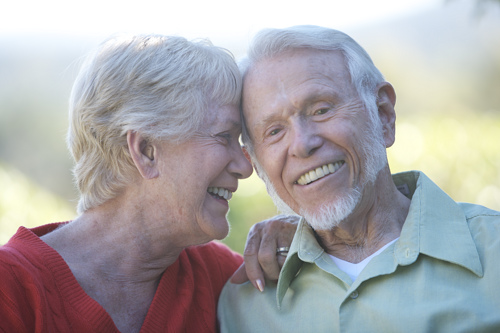 Reviews of Good Shepherd Hospice | Melville, NY
---
janet-kupec
June 05, 2017
I am a past client of this provider
There was nothing "Good" about dealing with Good Shepherd Hospice. It has taken me over a year and a half to be able to write about how awful our experience with them as an organization was. In such a time of need,.we had no idea how to nurse our mother to her end and received minimal assistance to ease her painful death. We have been asked how we would characterize what we experienced and the determination we came up with was "do it yourself hospice". This is not what we were lead to believe . "Just give us a call" was what we were told but when we did we had to fight for whatever we needed. It became a job in and of itself to manager the hospice helpers! We did have two exceptions out of about 10-13 people we dealt with. A kind nurse who was passed being exhausted from her job and another health care woman. It is a sorry state of affairs when your loved one has to undergo such awful care at the end of their life. I did not want to go into the whole horrible details but just don't agree to use them. "Clients" are treated like nothing more than a potential pay out for their business!!!
---
Caring4878
May 23, 2013
I am a current client of this provider
Good Shepherd Hospice was recommended by the Alzheimer's Association in the hospital. It took the agency only a couple of days to send someone over for my dad. The man who is the aide that comes and takes care of my father is wonderful. He's very helpful to my mother if she needs help. Everybody who came to the house and talked on the phone with were wonderful.He helps my dad get up in the morning, showers him, dresses him, changes his diaper, and takes him outside. He is very caring and kind, and once you tell him what needs to be done, he does it. She doesn't have to tell him everyday what needs to be done. He's very dependable and shows up everyday on time.
---
Sunshine27
February 28, 2012
I am a past client of this provider
This is a horrible hospice provider. I would not recommend them to anyone. The hospice nurse hard horrible bed side manners. As my loved one was suffering, she was making jokes about how people hallucinate before they die. She was extremely disrespectful. After speaking with many health care providers regarding the circumstances surrounding the death of my loved one it was determined that she had been overdosed just several hours prior to her death. I regret hiring this company for my loved one.
---
maryann123
January 14, 2012
I interviewed this provider
Terrific hospice services! My husband was under the care of Catholic Home Care for 5 days when the nurse assigned to the case told me that we would need to call in hospice services. She set up our services with Good Shepherd and within a few hours a hospice intake nurse arrived. She was very knowledgeable and immediately contacted the hospice doctor for prescriptions, which were delivered to our home by 9 PM. I was able to keep my husband pain free and comfortable until his passing, which was very peaceful. I have such gratitude for all on his team- the hospice nurses, the social worker and the home health aide they provided each day for 4 hours. I can truthfully say that we all worked together as a team for the benefit of my husband. They reassured me that if it became too difficult for me to care for him at home, they could take him to their facility. With their support and knowledge, I was able to care for him until his passing, which made me very happy because I knew that was what he wanted. The best possible care and guidance was always at our fingertips. If I had a question any time of day or night, my calls were always returned with 15 minutes, with expert advice on how to handle the situation. If I did have a problem, a nurse always called to follow-up before she went off duty just to make sure everything was OK. Their introductory packet of information contained everything I needed. Their nurses always assessed my husband's needs correctly and provided equipment and medication, which was always delivered in a timely manner. The health aide was fabulous. He and I washed, dressed and shaved my husband each day and changed the sheets on the hospital bed. My husband did not have any bed sores anywhere on his body, so he was very comfortable. He stayed with my husband while I ran errands and did food shopping. At his passing on Christmas Eve a hospice nurse came at 4:00 AM to pronounce and document his passing, gathered the funeral home information, and shared the possible things we might want to do before his body was removed from the house. It was a great help to me and I opted to have the funeral home come to remove the body at 11:30 AM, while family and friends gathered at the house at 9:30 AM to say their last good-byes. This gave us such comfort and additional time with my husband. I give this entire team 5 out of 5 stars. No one wants to have hospice, but if you need it this is the facility to call- knowledgeable, compassionate, caring and professional.
---
From Good Shepherd Hospice
---
is a non-profit organization that was created in 2001 with the merger of Good Samaritan, St. Charles and Mercy Hospices and represents a combined thirty years of experience serving the community. It's mission is to expand and enhance healthcare at the end-of-life for all individuals and their families living throughout Long Island, while educating the community on the philosophy and concept of hospice services. The hospice mission also seeks to educate and promote the necessity for earlier referrals to a hospice so the patient and family have the ability to make informed decisions regarding care. Through its Community Outreach programs Good Shepherd Hospice continues to educate the community and professionals in an attempt to eliminate barriers to hospice care and develop linkages in the community supporting the mission.

Good Shepherd Hospice employs close to 225 staff members and has a volunteer core of close to three hundred. Currently the staff and volunteers are caring for up to 400 patients and their families each day. For more about our extensive hospice program
Request Info
Get full access to reviews, cost information, and amenities