VITAS Healthcare
| Maitland, FL
2201 Lucien Way, Ste. 100, Maitland, FL, 32751
Talk to a Family Advisor: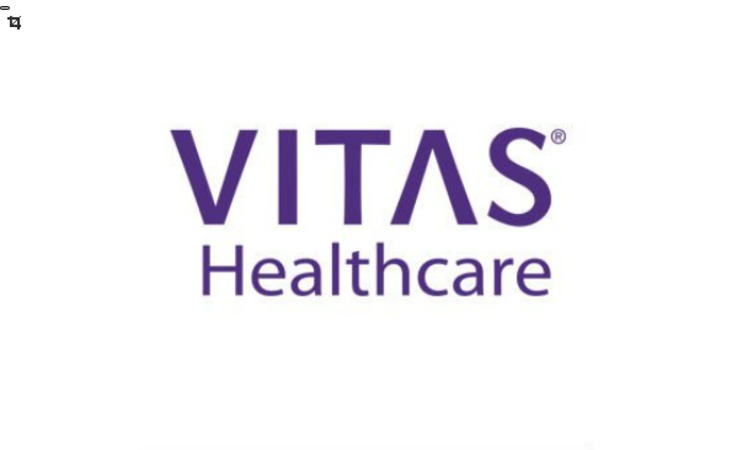 Reviews of VITAS Healthcare | Maitland, FL
---
flore
August 25, 2017
I am a past client of this provider
My Dad had to be rushed to the Emergency Room recently. Tests were done and doctors explained his prognosis was not good. They recommended hospice and I agreed. Shortly after I received a phone call from VITAS. The gentleman was very professional and caring. He told me someone from VITAS would be at the hospital soon. He gave me the names of the team and a phone number to call if I needed anything. As they were getting ready to move my Dad to a room, the lady from VITAS arrived. She was wonderful! She was so caring; very knowledgeable; very understanding of what I was going through and very supportive. She went with me up to the room and explained what VITAS does. She was very caring with Dad as well and made sure he got the meds he needed to keep him comfortable. Dad was too ill to be moved so she made the arrangements to have him receive the services there at the hospital. She stayed with us until Dad had settled down and was asleep. It was past 2:00AM when we left the hospital and she walked us out. She explained someone else would be at the hospital later that morning. We left for home and she returned back into the hospital. We were back there before 9:00 AM. Dad was calm and sleeping. Soon after the other VITAS lady arrive. She was also great. She provided comfort and support; completed the paperwork and was there for us if we needed her. Dad passed away just after noon. She asked if she could call their chaplain and we agreed. He arrived shortly after and also provided comfort and support. All the VITAS people were wonderful to us and we appreciated it immensely. This was a very difficult time and having their comfort, support and knowledge made things easier to get through.
---
Pepper9
July 04, 2016
I am a past client of this provider
When we signed the contract for services, the VITAS representative gave us her card and the name of a team that we could call after business hours. She said that Dad was at a stage that required 24/7 care. Within a week of engaging VITAS for my father who was in the later stage of Alzheimer's, he had died. The nurses, all seemed to be contracted and not employees, who attended him were very good. On his last day the woman who arrived at 8 a.m. left at 7 p.m. She had tried for hours to find out from VITAS who would relieve her and when they would arrive. She was unable to get any response from VITAS . We insisted she go home since she had already been there for 11 hours, hoping that surely someone would arrive since Dad was already in a coma. They never did appear. We called VITAS several times and were initially told that, "Oh, the person who was supposed to arrive called out" so she would not be coming. They obviously had no one else lined up and seemed to be making no attempt to find a replacement. Having the name of the team made no difference. Yes, Dad was in a nursing home so staff nurses were able to administer his medications. VITAS, consequently, seemed to put no priority on his care, despite appearing to think he required such care earlier in the week. At my prompting, they said they would find someone and they would arrive by midnight. When they were not there by 1 a.m. I called again. They said they had been unable to find someone--and yet again had not called to say so. I asked them to keep looking and to call within an hour if they were unable to find someone. They never called. Dad died about 2:30 a.m. When we notified VITAS that Dad had died and no one from VITAS had arrived after the woman left at 7 p.m. the night before, the response I received was that they would pass on that information. Days later someone called to offer grieving services. Needless to say, we wanted nothing else to do with them.
Provider Response
Dear Pepper9, We're so sorry to hear about your experience. We can't seem to match your experience with our service records, but your concerns are important to us. To help us learn more, please call the Central Florida program at (407) 875-0028 and ask for either Jillian or KP, the program's general managers. They'll be expecting your call. We look forward to hearing from you.
---
ragately
November 18, 2014
I am a past client of this provider
My father was transported from the hospital in an ambulance to my home where a Vitas RN had been patiently awaiting his arrival. My father had 24 hour nursing care with two twelve hour shifts. The Nurses were very attentive to father. They kept him calm and pain free his last week with us. Vitas is a wonderful organization.
Provider Response
Dear Ragately, At VITAS, our nurses often share that caring for patients and their families is their life's calling. Our patients and families come first and it was our privilege to provide care to your father. All of our interdisciplinary teams (i.e., doctors, nurses, social workers, home health aides, chaplains and volunteers) work very hard to guarantee that our patients are cared for to the best of our abilities. Please do not hesitate to call me at 407-599-2519 or email Leanora.Tenaglia@vitas.com should you have any questions. Sincerely, Lee Tenaglia Associate General Manager
---
Ralh
October 10, 2014
I am a current client of this provider
My Dad is currently with Vitas and the service has been adequate at best. Their biggest problem seems to be lack of communication...with the family,and among themselves. I have continually asked them to call and they continually don't get back. The nurse says she's coming at a certain day and doesn't she. Aides may or may not shoe up. We admitted my Dad to their special unit and they didn t inform their team and both the nurse and aide showed up at the house. If we didn't call I'm not sure anyone would ever contact us! My mom was with another agency which provided much better service. Frustrated!
---
Brenda36
July 07, 2014
I am a past client of this provider
The nurse at the assisted living where my father was recommended that we needed to call hospice in. She told me that it was a timely situation; that he was doing a lot worse and was declining very rapidly. So she came out and called in VITAS, and they were there within a couple of hours. The nurse from VITAS came in, and she immediately called in 24-hour service. She stayed there with my dad until she called me and asked how far away I was because he looked like he was only going to survive for another fifteen to thirty minutes. I got over there and I sat with them for about thirty minutes before he actually passed away. So they were there. They ran around. They got the medications he needed from the only pharmacy in this little town that was open. She worked through all the paperwork through VITAS with his doctors. It was a well-oiled machine and very comforting. The staff was completely comforting to me during this period. All my emotions I was going through, they cared for that. They still are caring for me. Someone from VITAS gives me a call every now and then. They came in and knew what to do, knew what to say, just all of it. I would put out a recommendation for them. This is our second experience with them. The first time was with my husband's mother, who passed away and who they cared for on and off for a very long time.
Provider Response
Dear Brenda,

Thank you for taking the time to write to us about your father and the care he received by our team in Central Florida. It is a privilege to care for our patients at one of the most crucial times of their lives – the end of life. Thank you, because through your story, others will also learn about the benefits that hospice care offers families during this difficult time.

Sincerely, Pauline Taylor, General Manager, VITAS of Central Florida.
---
abcdefghi
January 10, 2014
I am a past client of this provider
My mother past away in August 2013; Vitas stayed with my mother 24 hours a day, I wasn't sure how this would work out, it worked out great I must say I know for sure that my mother was very comfortable in her last days, she was at a skilled nursing home which had an open door policy and on those many nights when I could not sleep I would pop in to be with my mother and would find the nurse right by her side this made me feel good knowing that my mother was never alone. Thanks to team 196. Davis's family.
Provider Response
On behalf of VITAS Innovative Hospice Care, thank you for sharing your story. Testimonials like yours are a source of comfort for others facing similar issues at the end of life and also help others learn about the importance of hospice care. It is our privilege and honor to serve our patients and families and provide the best quality of care.
---
moses32
September 04, 2013
I am a past client of this provider
I contacted VITAS when the hospital told me we needed a hospice provider. They recommended VITAS. I couldn't be more unhappy with the service they provided. The first night my mother went home the nurse didn't show up for the second shift. VITAS contacted an agency to send out another nurse and she arrived five hours later. My brother had to call someone to come stay with my mother because he had to go to work. There was another lapse in coverage when another nurse didn't show up. One nurse said she cleaned my mother up and my sister had to do the cleaning because the nurse was sitting down reading a book and the smell indicated additional cleaning was necessary. Another nurse thought it was fitting to explain in detail the horrible death my mother was going to experience because it had happened to both her parents and she thought we needed to know. My sister and I were horrified and depressed the rest of the day. There were a couple of good nurses. One was from an agency and she sat right at my mother's bedside and watched her. She even ate her lunch sitting at the bed. The agency nurses were better than than VITAS employees. I was disappointed and annoyed the entire time VITAS cared for my mother which turned out to be five days. I would not recommend VITAS to anyone.
---
Windwalker
May 07, 2013
I am a past client of this provider
I can not speak to the entire Company, but that said, I used Vitas team 191 in Sanford Florida for My Wife. After Her third major heart attack in April 2012 She was sent home from the hospital and told She had maybe 6 months left. With the best nurse and nurses aid coming in She made it a year less four days. I could call or text Our nurse 24 / 7 rather than a long wait for call back going thru office staff. The two Ladies were the most caring and loving folks I ever met. There was almost nothing They could not get done for Me. It allowed My Wife to stay with Me till the end at home. Why not 5 stars than, only because the office staff dropped the ball sometimes and did not get messages to nurses aid to not come for bathing next day etc. but it did not have a negative affect on the over all level of care My Wife received. The craziest part of the whole experience was the nurse promised the Wife that She would not pass on Her watch, and as it would be, the nurse was on two weeks vacation when the Wife passed. Could more have been done? I don't know, but all I needed was done with love by two wonderful Ladies. Thank You M. and C.
---
Caring 9480
March 21, 2013
I am a past client of this provider
We hired caregivers from Vitas to take care of my father before he passed away. I wouldn't recommend Vitas because first, I'm still waiting for them to pay bills. Since they haven't paid their bills, the hospital where my father was in put a hold on my father's estate. Second, Vitas hired outside agencies to manage patients. As for the services, if the caregivers came from Vitas itself, the service was good. But if the caregivers were from those outside agencies, the service wasn't satisfactory.
Provider Response
Dear Caring9480,

My name is Jennifer Nygaard and I am the Senior General Manager of VITAS Innovative Hospice Care of Central Florida.

I am surprised to learn about the experience you described above and I would greatly appreciate if you would please give us the opportunity to speak with you to discuss and address your comments together. You can contact me directly at my direct line (407)691-4556 or at jennifer.nygaard@vitas.com.

VITAS is the nation's leading hospice provider since 1978, and we take pride in our commitment to excellence, our caring, compassionate, high-quality services, and our positive patient, and family satisfaction ratings, which have been the basis of our successful growth through referrals from physicians, health-care providers and the patients and families we serve.

Please give us the opportunity to speak with you and address your concerns so that you can get to know the real VITAS. I look forward to hearing from you.

Thank you,

Jennifer Nygaard
---
staffordshirestateside
December 01, 2012
I am a past client of this provider
The caregivers were warm and competent. Response time when really needed was VERY poor. My mother suffered for four hours because nobody came though I had made the dire situation clear. They arrived AFTER she died. There's no excuse.
---
Sherrygulley
July 01, 2012
Other
We are very pleased with the service provided by the facility and have no complaints regarding them. They have been really supportive and helped out in every which way possible. This has made our journey of taking care of my mom very easy. We would not be able to do this without the support and help of this agency.
---
AIDAROSALIA
July 31, 2011
I interviewed this provider
I WANT TO EXPRESS TO YOU OUR MOST SINCERE APPRECIATION FOR THE EXCELLENT CARE YOU PROVIDED TO OUR MOTHER AIDA DURING THE MONTHS WICH SHE WAS UNDER YOUR CARE. WE HAVE OUR MOST SINCERE RECOGNITION TO THE VITAS PERSONNEL FOR THE LOVING CARE RENDERED TO MRS. NUNEZ. FROM THE PERSON WHO INSTALLED THE POSITION BED TO DR. AND NURSES, EVERYONE DID AN EXTRAORDINARY JOB. THANK YOU AGAIN AND GOD BLESS YOU FOR THE BEAUTIFUL JOB YOU DO FOR THE PATIENTS WHO ARE TERMINALLY ILL. AIDA (MRS NUNEZ daughter )
---
kahunafla
July 29, 2011
I am a current client of this provider
When the doctor recommended Hospice for my mom, I was very confused and emotional. Vitas helped me make rational and caring decisions about my mom's final days and the aftermath. They have a team of people in place including a nurse, doctor, social worker and chaplain, along with their many other dedicated and caring professionals. I was overwhelmed with feelings, and Vitas just stepped in and made it a LOT easier.
---
---
VITAS Healthcare&reg, the nation's leading hospice provider, delivers comprehensive care for patients facing life-limiting illness. Services include Intensive Comfort CareSM for acute symptom management; after-hours Telecare with immediate access to clinicians; specialized offerings for veterans and AL/LTC residents; educational in-services, grief/loss programs; outcome measurements and more. For more information, please visit us at
VITAS.com
or call 800.93.VITAS.
Services
Pet Therapy
Veteran History Project
Veteran Volunteers
End of Life volunteers
On-going bereavement support groups and social support groups, including a Spanish language support group in Kissimmee
Special Bear Camp for young grievers
Parental loss groups
Request Information
Get full access to reviews, cost information, and amenities