Beaumont Hospice
1410 E. 14 Mile Rd, Madison Heights, MI, 48071
Talk to a Family Advisor: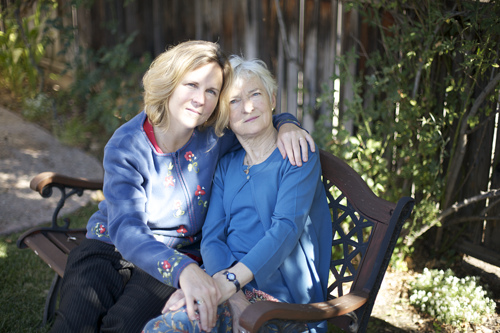 Top nearby Hospice Services
Reviews of Beaumont Hospice
---
weeping pear
August 02, 2017
I am a past client of this provider
Beaumont Oakwood Hospice provided the worst, most traumatic experience i could have imagined. While my father was taking his last breaths, one of these 'specialists' was more concerned with filling out paperwork, making sure cremation services were in place. I ended up screaming at her to get out, and that's the last thing my father 'heard'. NORA was defensive, agrumentative, disrespectful and intrusive. At the first sign of my distress with her questions, she should have known to leave. I was having a difficult time, and she made it harder yet somehow she was the one put out by my loss and totally lacked any compassion at all.
---
Patti Cobb
January 09, 2017
I am a past client of this provider
I always thought Hospice would be there to help near the end of my brothers life....Boy, was I mistaken!! All they did is cause more heartache and confusion for me which left me with less time to be with my brother. The amount of time I spent on the phone begging for help, and trying to get supplies and meds was absolutely ridiculous. They do NOT deserve to have a license.. They kept promising someone would be out to bathe him...never happened. He was with this service for 12 days. I could go on and on with unbelievable mistakes they made.. I will be sharing this information with the BBB in hopes that no one else's loved one gets treated with the disrespect that my family and my brother were exposed to.
---
Bad choice
April 12, 2016
I interviewed this provider
I wish I had read the negative reviews before choosing this company for my sister. She is very hard of hearing and very sick.. She has been in hospice care for 1 week and has been seen by 4 nurses. We were just informed another nurse will now be her treating nurse. (1 at the hospital, 1 for admission, now 3 treating nurses.)The nurses do not seem to be familiar with her case and keep asking the same questions.. My sister has a nose bleed. The 2nd nurse did not try to stop the bleeding. Hospice is to provide comfort. How comfortable is a constant nose bleed? The nurses gave conflicting instructions regarding the meds since they probably handle them differently. They are very polite on the phone when you call. It is the actual care that is given that is lacking.
---
Mymomsmyangelnow
December 03, 2015
I am a past client of this provider
The nurses and aide that came in to help take care of my mom were excellent. We did in home care, and my mom loved every single person that she met through there. They were so good to my mom and our family. To work in this field, you have to be a very compassionate person, and I thank God everyday that they sent these wonderful women to make my mom's transition easier. My mom's comfort and happiness is all that mattered to me.
---
Lisa76
February 17, 2013
I am a past client of this provider
My Mom was discharged from Beaumont hospital to their Hospice organization. We decided to give them a try mostly because we had never had experience with any of this before. We came home with 3 major issues - sleeplessness, constipation and bladder issues. By the time we switched to another Hospice agency (6 weeks later) only one of those issues had been remedied. Mind you this was after they originally placed a latex catheter into a woman who has an allergy to latex; this of course led to a HORRIBLE urnary tract infection, a clogging of the first silicon catheter that they put in because of the damage the latex caused to the inside of her bladder and urethra. When questioned about the incident they told me that we never told them she had a latex allergy at which point I pulled out her discharge papers from their hospital and showed them that the first item listed on her allergy list was latex. We are still struggling with sleep issues and no one can seem to get her constipation under control. We've had at least 4 different nurses come out that each had their own idea of what needed to be done, but they never seemed to talk to each other. They would stop using a med because it caused her so much abdominal cramping that she would lie there crying and then decide to add it back in in ever-increasing amounts when another 7-10 days had passed without her having a bowel movement. There were also issues with professionalism in multiple layers in the organization. I am sorry I took so long to change up her services and decided to rate Beaumont publicly so other families don't have to go through what we went through. I would NEVER recommend this agency.
---
travelingrose
September 30, 2012
I am a past client of this provider
I was so disallusioned about Hospice Care after dealing with this hospice group. I was taking care of my brother who was dying of cancer and we used Beaumont Hospice because we thought what we read in the literature they left us sounded like what we needed. But they were a nightmare. There was misinformation among the staff. Service that was promised in the literature was not given. (found out they don't do what they say they will do) On call nurses were poorly trained and in some cases, didn't seem to care about they patient. There was just one overnight nurse to cover the entire three county area for the entire night. It was the worse experience for my brother and myself and I will never use hospice again because of them
---
bajusbeach
July 11, 2011
I am a past client of this provider
They were excellent with my dad and us . Thanks for being swift to answer all questions , calls and get medicine to my father as well as all the home equipment we needed for my dad and the wonderful nurses that came . My dad passed in the way he would have wanted and the way we wanted .
---
linda Thulin
October 21, 2009
Beaumont Hospice is WONDERFUL!!!!!!!!!
My mother has been in Beaumont hospice about 4 weeks now, our care providers all have wings!!! Kim our aide is sooooooo professional, as is Tim our nurse and our social worker!!! We would be LOST without their guidance. Words can not express our gratitude! Linda.
---
---
Hospice is a special way of caring for a family member with a terminal illness. Beaumont Hospice provides physical, psychological and spiritual care as well as comfort to those with life limiting illnesses. Patients and their family members can receive these services regardless of ability to pay. Hospice allows your loved one to live their final days at their home, nursing facility or retirement community.
Beaumont Hospice provides patients and families with care from a team of doctors, nurses, social workers, bereavement counselors, home-health aides, chaplains, therapists, and dedicated volunteers. The goal of Beaumont Hospice is not only to do everything possible to help when end-of-life care is needed, but also to help your family member live with the best quality of life possible. Beaumont Hospice is there to affirm your family member's dignity and integrity to the very last moment.
Beaumont Hospice offers the following services to patients with life limiting illness:
Physician services
Skilled nursing
Medical and social services
Chaplain services
Counseling services
Volunteer services
Physical, occupational, speech therapy
Home health aide
Complementary therapies
Ambulance
Medicine and medical supplies
Features of Beaumont Hospice
---
Medicare (ratings last updated: 06/16/17)
Medicare Provider Number: 231574
Ownership Type:

Voluntary Non Profit Private

Date Certified:

05/07/1996
Request Info
Get full access to reviews, cost information, and amenities