Memorial Hermann Hospice
| Humble, TX
Claim 9813 Memorial Blvd., Humble, TX, 77338
Caring.com Listing
Talk to a Family Advisor: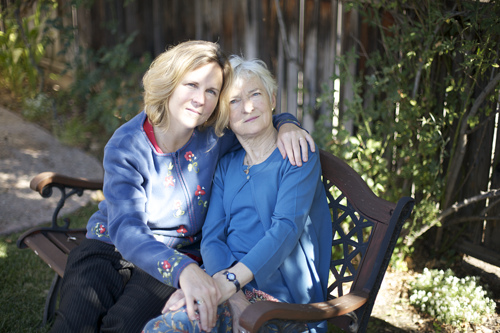 Top nearby Hospice Services
Reviews of Memorial Hermann Hospice | Humble, TX
---
5WFinest
January 06, 2017
I am a past client of this provider
My grandfather just passed away after being under care for just over two months. There are very good things about the nurses of the hospice team and the social worker. They were all attentive and very kind. Visits were not really very frequent(1-2 times a week for the nurse. Never met a doctor.) Holiday time was horrible trying to get someone and their answering service does a fair but not the best job of picking up in a timely fashion and also having enough info. (If you have hospice care it seems like you should communicate the hours for the office very clearly. to patients families so they aren't just waiting for calls back and arrival of staff only to find that it's after hours or something.) Of course I am very grateful for this service to be provided to our family at this really hard time for my grandpa. The supplies were a big help, chaplain, and some of the information about end of life and counseling was also helpful. It's just that they should be a little better in communicating when supplies will arrive and definitely when they will pick up after the patient has passed away. We are now on day 6 and still the empty bed and breathing machine, walkers and other painful reminders of my grandpas' illness remain there.
---
GeneM
June 20, 2016
I am a past client of this provider
My comment relates to the inpatient facility just off I-10 West and Beltway 8. I know most hospice is done at home, and there is likely a great deal of difference. This facility is for short-term end of life or brief respite care. My mom had end stage Alzheimers, and fell and broke her hip. After initial treatment at Memorial Hermann Hospital, we sent her there, where she remained a little over a week until her death. Her care was exemplary, I found the staff to be concerned about the family as well as the patient. Their mission for my mom was that she experience no pain, and die with dignity. They accomplished that as well as could be done. The physical facility and staff were first rate.
---
Blessings2
November 02, 2015
I am a past client of this provider
Great service! Very compasionate and attentive to all of our needs. I am very gratefull to Memorial Hermann Hospice!
---
Gramme
March 18, 2015
I interviewed this provider
My son in law is currently under the care of this hospice and as a former nurse I am appalled at the lack of caring. He has yet to receive a visit on the scheduled day. Not only does the nurse not show up, no one calls. I my daughter is trying to work because she has the insurance and had to call them several times s week to get the visits done. I will never use or recommend this service to anyone,
---
YesJesusLuvsU2
November 09, 2012
I am a past client of this provider
Both my father and mother had cancer at the same time. When they needed hospitalization, we chose Memorial Hermann in The Woodlands. They received exceptional care at the Memorial Hermann hospital in the Woodlands. Because of the exceptional level of care they received, when it came time for my dad to be moved to hospice, we chose Memorial Hermann's hospice service. To say my family was disappointed in Memorial Hermann's hospice service is an understatement. My father was placed in hospice the Friday before Christmas. Several of the staff members (over the next couple of days) told me that "their office would be closed on Monday for the holiday". I thought at the time, OK, but surely someone would at least contact us to see if everything was OK. We didn't receive one phone call on Monday "" their office really was closed. Not only that, but we only received one short 20 minute visit on Saturday morning, after the initial visit when my dad came home from the hospital on Friday and they were giving me instructions on how to give my dad his meds. When his breathing became very loud and labored the next evening (Christmas Eve), I called the office. The person that returned my call listened to me for a few minutes and then said "Frankly dear, it bothers you more than it does him." It was Christmas Eve - I guess she didn't really want to be bothered. After all, it was the Holiday season. We got one call on Sunday morning, Christmas Day. I relayed the conversation to the person that called. She seemed a little concerned, but not very. That was the last contact we had with anyone from Memorial Hermann hospice until my dad passed away around 6am on 12/27. The lady that came was sympathetic and even cried with me a little. That was the last time we heard from any one from Memorial Hermann hospice. No check back to see if we were OK (remember - my mom had cancer too) - no phone call to say they were sorry - no nothing. My Pastor's mother-in-law had to be in hospice during the Thanksgiving holiday. The experience that they had from a different hospice company was like night and day. There was someone with her family almost 24 hours a day - caring for her and her family. The problem with hospice is that you don't usually know you've made a bad decision until it is too late "" there are no "do overs". I have been remiss in writing a review for so long because it is still so painful for me to talk about. I lost my mom to cancer on January 22nd, 2012 (my dad's birthday). Thankfully we didn't have to put her in hospice. I hope that this review will spare someone else from having a similar experience.
---
About Memorial Hermann Hospice
---
Memorial Hermann Hospice is a hospice care provider serving Humble, TX and the surrounding area. Memorial Hermann Hospice offers care and emotional, social, and spiritual support for patients and their families in end-of-life scenarios. Contact the provider for more details on services and rates.
Request Info
Get full access to reviews, cost information, and amenities