VITAS Healthcare
| Daytona Beach, Florida
2381 Mason Ave, Ste. 100, Daytona Beach, FL, 32117
Talk to a Family Advisor: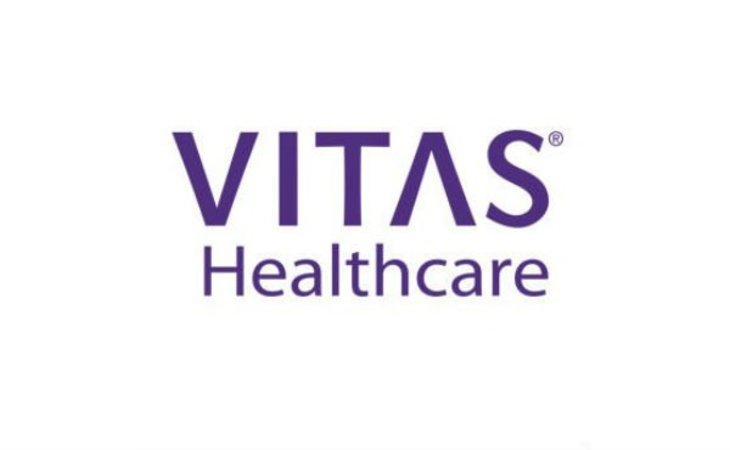 Reviews of VITAS Healthcare | Daytona Beach, Florida
---
WORSE1
August 20, 2016
Other
My Dad signed on with this Hospice June 12th due to cancer. At the end of July his condition had worsened so they went from his nurse visiting 2 days a week to being on 24 hour Critical Crisis Care he should of always had a nurse. Well I have 2 young children and had many of days I didn't get a nurse and had to be the nurse. My Dad had a catheter put in on a Friday Sunday night the night nurse decided to check and see if it had been cleaned and hadn't been touched since it was put in. I'm very disgusted by that. My Dad ended up passing away 6 days later and don't get me wrong we had about 3 good nurses all together. Since he passed away I have only heard from the Chaplain I requested to have the social worker come out I have not heard from the anyone from this organization except the one mentioned. I most definitely if ever put in the position again would I use these people. My dad's actual Care Manager which was his nurse that visited twice a week had no bedside manor and I was my Dad's caretaker and explained to her his condition was getting worse she never looked at his wound again until I made a big deal over it and her response was oh it did get worse I have told her week after week but all she wanted to do was take vitals and leave. So please don't allow your loved ones to deal with this I'm so beyond disgusted with these people. Nothing they did caused any of my Dad's problems but at least act like you care when your patient is given a death sentence. These people don't care about their patients like they should.
Provider Response
Hi, first of all, please allow me to express our deepest condolences. We truly regret to learn about your father's negative experience with our services. Please know this is not reflective of the high quality end-of-life care we are known for. Respectfully, Claudia.
---
Sandra R
September 20, 2015
I am a past client of this provider
My mother was in a nursing home in Florida while I live in Missouri. After surgery from a broken hip, she did well for a few days, but then quickly took a turn for the worse. The only communication break-down I experienced was between the hospital and nursing home staff. I didn't think her care was necessarily compromised, but obviously not everyone was on the same page. It was decided that hospice was the best option for Mom being able to stay in the nursing home, the place she considered "home." Once Vitas was contacted, they took charge of coordinating her care and kept me informed every step of the way. They listened to my concerns and suggestions and worked with the nursing home staff to get things done. The social worker and the chaplain were particularly helpful in keeping me updated on day-to-day events, how Mom was feeling and anything I should know. I highly recommend this hospice service and particularly this location and staff.
Provider Response
Dear Sandra, Your input is very important to VITAS and we greatly appreciate you taking the time to share your experience. With hospice, terminally ill loved ones have the choice of receiving the care wherever they call home as you mentioned. The VITAS Volusia/Flagler management team, who I shared your review with, are thankful to know that you and your family were pleased with the quality care provided to your mom. Thank you for your recommendation! Sincerely, Avni Parekh
---
gladitsover
August 18, 2015
I am a past client of this provider
Everyone's experience is different, but in my circumstance, Vitas and Florida Memorial Hospital were the only lights in a dark tunnel after my Mother fell, severely broke her wrist, endured surgery and then rehabilitation tenures at two different Ormond Beach skilled nursing centers, where the care was inadequate at best. One reason that we took such a roundabout route for proper care was due to my inexperience as a health advocate. Our family has always remained healthy until the end, so I had very little experience in negotiating with doctors, hospitals and insurance companies. Therefore, at first I simply followed protocol and went along with whatever the professionals suggested. My Mom was the victim of some bad advice and healthcare that proved costly until I realized that as her health advocate I must do the research and fight the system on her behalf. What a blessing to connect with the Vitas organization! Although by this point my Mom was beyond recovering, when Vitas took charge, she finally received the compassion and professional care that would have been such a blessing if she had received that level of care from the start. Because she was near death after two weeks in a skilled nursing facility, I rushed her to Florida Hospital in Ormond Beach where she received top level care and was actually brought back from the brink. That was the first ray of light. However, in a twist of irony, because she was no longer considered potentially terminal, her insurance company would only allow for another rehab facility. Those people sort of finished what the first rehab facility started, so by the time Vitas was engaged she was pretty much beyond hope. However, we managed to bring her back to the serene comfort of her own home where Vitas could provide continuous care. What a magnificent job they did; from nursing, to wonderful CNA care, medicine and medical equipment, financial advising, spiritual counseling, and everything else, every aspect of my Mom's care was addressed gently, compassionately and efficiently by a team of well-groomed and extremely professional attendants. Unlike some other organizations I have had to deal with in the course of this event, the management team at Vitas has also been most compassionate and professional from the top down, including the follow up, which at this point is still ongoing. I cannot say enough good things about this organization and the service they provided at a very sad and stressful time, and I very highly recommend the Vitas organization (at least the unit operating in the Daytona Beach, FL area) to anyone who might find themselves in need of their services.
Provider Response
Dear gladitsover, I'm very sorry to hear of your mother's passing, please accept my condolences. I'm glad that VITAS was able to provide your mother and family with the comfort and compassion every person deserves at the end of life. At VITAS, we highly encourage everyone to learn more about their end-of-life care options, which can include the designation of healthcare proxies, the completion of a living will and even selecting hospices—all help greatly when trying to carry out your loved ones wishes when or if their health declines. I commend you on doing your research and being there to advocate on behalf of your mother. I have shared your feedback with the VITAS Volusia-Flagler program and our executive team, and we all greatly appreciate you taking the time to let us know how you feel. If you have any questions, please feel free to reach out to any of us. Sincerely, Avni Parekh
---
WorriedInVolusia
July 13, 2015
I interviewed this provider
Eight months ago my 91 year old mother was rushed to the hospital with what we thought was a heart attack. She was diagnosed with congestive heart failure. For the next three months she was in and out of the hospital and several rehab centers (nursing homes). Because my mother needed help showering, dressing and managing her medications, the a la carte charges at the nursing home came to about $4,000 /mo. By engaging Vitas, we were able to reduce her monthly bill considerably as they were able to provide shower help, and other aspects of personal care. Though Vitas does seem to have some turnover and we have struggled to keep the communication consistent, overall the caregivers have been wonderful. Thanks to their help, we will be able to move my mother to an independent living facility where Vitas will continue to provide some minimal assistance.
Provider Response
Dear WorriedInVolusia, I'm glad to read the VITAS caregivers in Volusia County, Florida, have been wonderful. In my experience talking to hospice nurses and other hospice caregivers (i.e. hospice chaplains, social workers, physicians, etc.), all tell me they are fulfilling their life's calling by serving and caring for terminally ill patients and their families. Many have even had their own family members on VITAS' care for the same reasons you described. I truly hope your mother is comfortable, feeling better than she was eight months ago, and has been able to be moved to a facility close by. If you have any questions, please feel free to reach out to me. Sincerely, Avni Parekh
---
Disillusioneddaughter
August 21, 2014
Other
From 10/11/11 thru 8/19/12 my mother was a patient with Vitas Hospice. A ten month period which charged Medicare for $168,400.00+ for ten months. Mother had a heart condition. A month after signed up with Vitas mother dressed up and looked so pretty in her outfit to take her Vitas nurse out to a formal lunch. Then we went shopping. Amazing strength for a woman with a diagnosis of less than 6 months to live? For the rest of my life I will feel guilt for signing my mother with Vitas Hospice. I had no idea when the managing RN would extend her visits by sitting in the living room joining me while I was watching tv and my mother sleeping in bed that these periods were being recorded on the records as time spent with my mother and "counseling daughter". I remember feeling quite annoyed at the intrusion, but we really liked this nurse so tolerated her intrusions, but had no idea these hours were being recorded as her "hours" on my mother's Vitas records. I thought she was just "hanging out". Any consultation about my mother's condition would only take a couple of minutes, yet this was recorded on many occasions falsely as "counseling" and "extended counseling". I discovered other discrepancies and falsifications in my mother's records regarding myself. I walked in on Vitas aids and nurses handling my mother in an unnecessary physical manner that would cause pain to my mother's already damaged shoulder. I complained to Vitas Hospice that certain nurses were attempting to over use sedating drugs that were not necessary. Subsequent to my mother's death, I discovered that during her time with Vitas Hospice, her Vitas physician was being investigated by the Department of Health, Medical Board, for overprescribing medications in his other practice which resulted in an Administrative Complaint accusing medical malpractice, Settlement Agreement, and Final Order which resulted in numerous disciplinary actions including permanent restriction to own or practice in a pain management clinic. I have discovered other disturbing entries in my mother's records and all facts herein can be verified. Attempts on my part to communicate with Vitas have been ignored. They have refused to give me "all" the records, but I have obtained the nursing records and "other" records such as MOR's and Telecare calls. I know the truth. I must say that there were some very caring attending nurses and aids that did show my mother great care and kindness, but because of the negativity I myself know of, I will forever regret signing my mother up with this particular hospice and for falling for the false diagnosis of less than 6 months to live. I simply did not know or understand. Nor did I know the difference in a for-profit hospice and a not-for profit hospice. I foolishly trusted.
---
---
VITAS Healthcare, the nation's leading hospice provider, delivers comprehensive care for patients facing life-limiting illness. Services include Intensive Comfort CareSM for acute symptom management; after-hours Telecare with immediate access to clinicians; specialized offerings for veterans and AL/LTC residents; educational in-services, grief/loss programs; outcome measurements and more. For more information, please visit us at
VITAS.com
or call 800.93.VITAS.
Services
We offer pet, music, massage, physical, occupational and speech therapies. Veterans recognition, ongoing bereavement groups, community room and resource center in New Smyrna Beach available to anyone, and are forming a Spanish speaking male-only caregiver support group.
Request Information
Get full access to reviews, cost information, and amenities