Hope Hospice House At Cape Coral
Talk to a Family Advisor: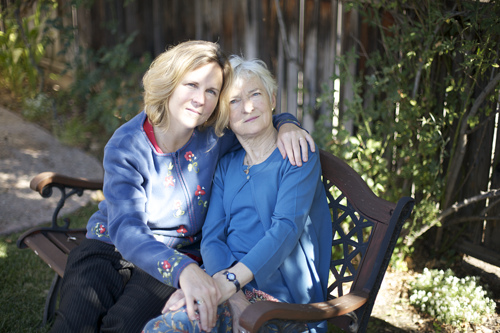 Reviews of Hope Hospice House At Cape Coral
---
Charlotte8992
September 21, 2017
I am a past client of this provider
My husband spent his last days here. The staff was very compassionate not only toward him but toward our entire family including our grandchildren. Everyone kept us informed on any issues he had and any issues any of the family had. The facility was very clean and comfortable. The facility and staff made a very difficult, heart wrenching situation bearable. My husband and soul mate passed away with love, compassion and dignity. Thank you to Hospice House for everything!
---
ethel b
August 31, 2017
Other
Hope Hospice is not a caring or compassionate place...most of staff ignore you and your loved one. My brother did not receive pain control. as he was in a lot of pain....and it was reason he went there. I would not want to end up here ..I feel bad for anyone who needs to be put here...there is not much care or compassion.
---
Just1ellie
August 26, 2017
Other
My brother had cancer and spent one painful week dying at Cape Coral Hospice. No one had a family conference to tell us anything and did not answer our questions. This is not a caring compassionate place. One bath in a week. Very rude people caring for him. I will be honest and say there were a few wonderful people. Spent several nights. Did not even give me a blanket. And when medicine was administered, no one said what they gave him when asked.I would never want to end my life in a place like that
---
Tony26
September 30, 2015
I am a friend or relative of a resident
It was positive, and we were able to stay with my sister in the same room at Hope Hospice. It was all good, but she didn't have much to eat because she wasn't able to swallow. They were very caring about the situation and the care that they gave.
---
Caring82421850
April 29, 2014
I am a friend or relative of a resident
Hope Hospice was very good. My sister stayed there before she passed away. The staff was wonderful, and everything was just excellent about it. Everyone was very caring, very efficient, and they met all of her needs. The food was wonderful: you can have everything you want, and if they don't have it, they go out and get it for you.
---
Dan and Donna Todd
January 05, 2013
I am a past client of this provider
My wife has cancer was there and it was the nicest, cleanest extended care facility we could have ever hoped for. The staff was exemplary, and the care was without equal. Highly recommended! Dan Todd
---
dramos
December 12, 2012
Other
My mother was a client of theirs. The incredible care, love, concern, patience, cooperation we received from everyone - even the volunteers who called non stop every Thursday to ask if my mom had any other needs that they could help us with. Every nurse that came to see her treated my mom as well as all of us with dignity and respect. Her social worker was amazing! The Supervising staff always took care of any issues immediately. The clergy who came by to visit and talk to my mom made us feel as if we have known him forever! The on call staff!! The on call staff after hours were our lifeline. They were my lifeline. They answered every question. Walked me through my moms illness - especially in her end stages. Had it not been for their careful advice and experience I don't know what I would have done. Losing my mom has been incredibly tough but because of the preparation I received during my mothers care of what to look out for. How to care for her. How to talk her through...I'm crying just remembering how important and how priceless their care for my mom was as well as for me her caregiver. Even the nurse that traveled all the way from Lehigh to answer my questions the night before my mother passed away and the nurse who so carefully tended to my mom to confirm she was gone as he turned toward me and looked at me and expressed his sympathy for my loss. His patience to allow us all to say goodbye all the while taking care of everything for me. Even their grief support groups. I was immediately tended to emotionally. I can't say enough about Hope Hospice in Cape Coral. If I had a wish that would be fulfilled...I would wish that Hope Hospice Cape Coral would always, always have the support financially they need to continue their services. If I won the lottery...they would be my biggest charity recipient! Thanks to the staff at Hope Hospice in Cape Coral my mother left us January 28th, with dignity and love in the comfort of her own home surrounded by her children who were supported by the staff at Hope Hospice. Many blessings and love to them...always...
---
curlyfry_75
September 20, 2012
I visited this facility
This is a beautiful place to stay. The staff was amazingly helpful in controllng the pain my Grandma was in. They were always willing to answer any questions we had.
---
Dave Egan
April 18, 2012
I visited this facility
Hope Hospice is a great place for people who are in their last days. Hope Hospice employs RNs from fully accredited schools, and their experience and care is second to none. To the general population, Hope Hospice may seem like just another living facility for people in their dying days, but it is actually a place of great passion and commitmentThey have many amenities for the people they serve and their families. If a family visits with young children, it isn't far to find a playground or swimming pool for the little ones while the adults converse. Hope Hospice has a special room dedicated to butterflies, once you walk in you can feel them all over your skin, and you can hear their wings flap in what sounds like a huge vibration.Hope Hospice is dedicated to making the remaining days of your loved one's life as easy as possible, they have fully trained medical staff: nurses and a doctor included. If you or your loved one is a religious person, please feel free to use the chapel located on the property, with easy access for wheelchair bound worshipers.The cost of the service provided at Hope Hospice varies with particular medical conditions and length of stay, but needless to say, it is affordable for just about every budget.In my personal experience, I would not send my loved ones anywhere else.
---
About Hope Hospice House At Cape Coral
---
Hope Hospice House At Cape Coral is a hospice care provider serving Cape Coral, FL and the surrounding area. Hope Hospice House At Cape Coral offers care and emotional, social, and spiritual support for patients and their families in end-of-life scenarios. Contact the provider for more details on services and rates.
Request Info
Get full access to reviews, cost information, and amenities