Calvary Home Health Agency And Hospice Care
Claim 1740 Eastchester Rd, Bronx, NY, 10461
Caring.com Listing
Talk to a Family Advisor: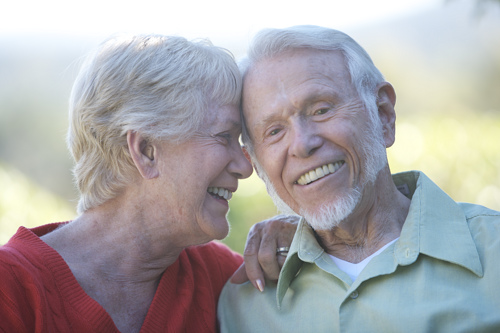 Reviews of Calvary Home Health Agency And Hospice Care
---
highly recomend
January 01, 2016
I interviewed this provider
my family member was at their brooklyn center. the nurses and social worker were kind, caring and terrific. i believe she had the best loving death possible. she was mostly alter although she increasing slept more. she was supported and able to talk about what was happening. she and her family received the greatest amount of support and preparation for the inevitible. the place was spotless, she had a private room and bathroom. her husband stayed 24 seven comfortable and was right there when she left us. not only would i highly recommend it to others but in a second i would not hesitate for myself and i am not religious. they respect religious boundaries.
---
disappointed!!!!
December 12, 2015
I am a current client of this provider
Do not come to Calvary unless you hire your own full time aid. Most of the staff is competent yet cold. This is an efficient factory, not a caring place. There is no regard for true patient dignity or family wishes. I had higher expectations for an end of life care facility.
---
Eric24
October 30, 2015
I am a friend or relative of a resident
I do not have any complaints with Calvary Hospital Hospice at all as they have been very good. The hospital has so many different activities for people, both family and patients. The doctors have been very nice, and even the chaplains are being so nice. The only thing they could fix is their cafeteria. I stayed with my wife and usually eat there, but it's not OK. Otherwise, the place is very clean. The staff and doctors are very nice. They only have single rooms that are pretty clean, and the beds and bathrooms are nice. Every two rooms share a bathroom.
---
LindaMB
July 19, 2015
I am a past client of this provider
If you care about your loved ones, do not send them to Calvary Hospice. My mother had Pancreatic cancer that spread to other organs quickly. The nurse was too busy to see my mother during the week. When I called and asked the administrator at what point does a patient need to be admitted into the facility she stated "A Hospice is not a nursing home" and suggested I send my mother to one. At the time I called this person, my mother had less than two weeks to live. The home care people that were referred by Calvary were decent and called me immediately about my mother's turn for the worse. When I called the staff at the hospice I was told they were too busy and backed up with patients, I told them I would call EMS and have my mother transported to a local hospital if they were not going to admit her to the Hospice. My mother was referred to Calvary by her doctors, had gone in for an interview with admissions and signed over her health insurance and made provisions for billing and payment at the time her doctors told her she had less than 6 mos. to live. She died within 5 weeks of that diagnosis and was in Calvary for less than 8 hours, I would not treat a dog like that.
---
CCarb12
April 11, 2015
Other
My mother was diagnosed with lung and brain cancer in October of 2014. Towards the end of May they found out the cancer had spread to the spine, hip, and abdomen and they recommended we bring her to Calvary Hospital. I heard many good things about it, all things I haven't experienced as of being here for 2 weeks. The nurses are rude and inconsiderate, not welcoming at all. I can count on one hand how many times they come in her room in an 8 hour visit of me being here with her. I read that Calvary was supposed to be a great pain management hospital and gave great care. She has been in excruciating pain since she's got here. I literally write this while being in the room with her right now. She's tried to get out of bed multiple times to use the bathroom or to throw up. I go out to tell the nurse and she says okay I'll be right there. After about 4 minutes she shows up, puts my mom on the commode and disappears for another 10-15 minutes. The nurses don't do anything but stand around the station and talk to eachother and talk I'll of the patients as to which rooms they don't want to have to do rounds in tonight. One night I had to run and catch the bus to get home and I tried to find a nurse to tell them I was leaving. I missed the bus by 10 minutes because not one nurse was anywhere to be found. I've talked to a couple people who had family in here and they all have the same things to say about the staff and pain management. They want to act on their own time and don't respect any of the families wishes. If people have had a good experience here good I'm happy for you. This was not my experience and I wouldn't recommend this hospital to anyone.
---
Julia13
February 10, 2015
I am a friend or relative of a resident
The hospital recommended Calvary. We did some research and decided that it would the best place for my aunt. It was the best care. This facility was really made for people who really had little time to live. You would be comfortable. There were individual rooms. They had shared bathrooms. They had very caring staff and knowledgeable doctors. It was really good end-of-life care. Also, it was associated with the hospital. They could do procedures that were impossible to do at home like blood transfusions, intravenous injections, and so on. The facility was good. They even had like an everyday entertainment program, and they tried to have all the patients out. When the weather was nice, they would go with them outside in their wheelchairs. When she was in a really bad condition, we were able to stay overnight. There were 24-hour visits. So it was really well thought through. It was a hospital setting, and for my aunt, it was very appropriate. For somebody who would like to spend more time with family and with full presence in terms of state of mind, that might not be best care. However, where patients required a lot of care, I would definitely recommend them.
---
miss scarlet
April 18, 2013
Other
my dear friend was in calvary for six days. They kept her so doped up she could barely communicate. I asked that she be changed but before of shift changes she was left sitting in her own waste for well over an hour.They rob you of your dignity there.
---
Rita9
April 12, 2013
I am a past client of this provider
Calvary was excellent. The staff was very good. The nurse came to my house to take care of my husband 3 times a week, 4 hours a day. She was like a member of our family. My husband was very comfortable with her.
---
ruffles
November 28, 2012
I am a past client of this provider
For seven years, I have watched my father suffer from severe dementia and advanced Parkinson, leading to a gangrenous foot a month ago. Like a knight out of Camelot, Calvery emerged upon the issuance of the blessed "hospice order". From the moment Calvary was called, the quest for compassionate end-care arrived with impeccable professionalism, responsiveness and the recognition that pain is unacceptable. The nurse, Fenola, was spot-on and ensured that any break-through pain would be responded to promptly. He died at peace in the wee 4:00am hour on Thanksgiving. Generally, Thanksgiving is not a convenient day to die. You end up apologizing all day for ruining peoples' Thanksgiving morning, particularly to women who were cooking. Moreover, if one is Jewish, the requirement of a quick burial is nerve racking. The Calvary hospice nurse who came to announce my father's death was so calm and showed such genuine concern for us, that once again, I had to apologize for having this happen on Thanksgiving morning. Suffice it to say that I would highly recommend Calvary for compassionate end care. Indeed, that's the way I would choose to go.
---
Caring390819
July 30, 2011
I am a friend or relative of a resident
Mu uncle stayed in this hospice when his chemo treatments were no longer working for his advanced colon cancer. I visited him several times during his 2.5 weeks stay there. The hospice was also kept very spotless, the staff made me feel welcomed, nothing was ever rushed. Care was given properly and we were able to have numerous visitors and even held a small 8 people church prayer with my uncle in his bed, without any complaints from any staff members. I would definitely recommend this place to anyone and everyone, I've never been to another place that I was so impressed by the presentation and quality of treatment. My uncle couldn't really eat anything so I can't really comment on the food. While being there I also saw lot's of family members visiting their loved ones. None of the staff ever gave us any problems or questioned us but they were available if and when we needed them. The Calvary Hospital definitely made my uncle's stay as comfortable as can be.
---
About Calvary Home Health Agency And Hospice Care
---
Calvary Home Health Agency And Hospice Care is a hospice care provider serving Bronx, NY and the surrounding area. Calvary Home Health Agency And Hospice Care offers care and emotional, social, and spiritual support for patients and their families in end-of-life scenarios. Contact the provider for more details on services and rates.
Features of Calvary Home Health Agency And Hospice Care
---
Languages
Cantonese
English
Russian
Spanish
Medicare (ratings last updated: 08/30/17)
Medicare Provider Number: 331562
Ownership Type:

Other

Date Certified:

01/14/1999
Request Info
Get full access to reviews, cost information, and amenities