Hope Hospice
| Ballwin, MO
13537 Barrett Pkwy Dr #210, Ballwin, MO, 63021
Talk to a Family Advisor: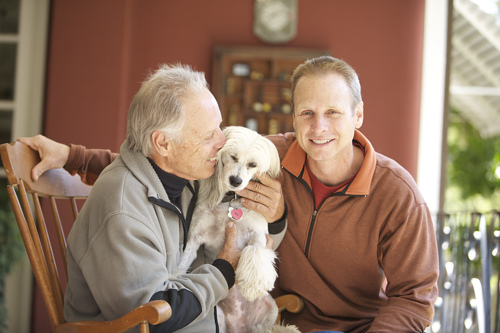 Reviews of Hope Hospice | Ballwin, MO
---
Cindy T
November 14, 2016
I am a past client of this provider
When I was researching hospice care providers, I found Hope Hospice. I saw all the wonderful reviews from others who had used their services. I chose them based on those reviews. I just want to thank them for all the great care they provided for my husband. Their hard work and efforts were truly appreciated.
Provider Response
Thank you for the kind words, Cindy. It was an honor to care for your husband. We are thinking of you during your time of loss.
---
CarolSchwarts22
August 23, 2016
I am a past client of this provider
Very thankful for Hope Hospice and all their wonderful staff! Hope helped my grandma thrive and really enjoy her last months of life. My grandma was a very spiritual woman and really loved having the chaplain come visit her when she could no longer go out. Grandma also looked forward to seeing the same faces every week! Thank you Hope Hospice for taking phenomenal care of my grandmother!
---
Avalentine1971
August 19, 2016
I am a current client of this provider
I am taking the time to write and tell you how much we appreciate Hope Hospice's services. As you are aware the decision to move from actively seeking treatment to hospice is a difficult decision. At the time my father made the decision he was receiving care at the St. Louis VA. They very promptly made a referral and hospice was started, with another company. My father's condition at the time was not one of eminent death, he just was done spending more time in the hospital than at home. We supported this decision and thought hospice would offer the support and comfort to the family as well as my father. Well that was our hope. With the first hospice we were given a nurse for 20 minutes 2 times a week, a health aid for an hour two times a week (she was the only shining star in the group) and music therapy for an hour a week. Every time we asked for a little extra we were met with, "We don't do that". This was very confusing because several of our friends had experienced hospice with Hope and this was not what they told us we would be getting in hospice care. The straw came when I was going out of town and leaving my mom alone to care for my dad, we asked for a couple more hours of service just so someone would be there for at least 1 hour every day I was gone. Their reply was, "you have your son-in-law, don't you." That was it; we called Hope Hospice and asked if they could come out and talk to us about what they offered. They were out the next afternoon. The representative sat and listened to our needs and said she understood and with Hope it would not be an issue. So Hope called the VA the next day, took care of letting the other hospice know we were changing, and sent a nurse out to review my father's care. The nurse was so compassionate, she sat and listened and again understood the concerns we had. She very gently offered to take over setting up my father's medicine for the week. She did this in a way that made my mom feel like she was still a part of my dad's care, but no longer had to worry about what if she made a mistake, because at that point my mom was tired and beginning to fray too. I was able to go on my trip and know that over the week there would be a massage therapist, a personal aid, a nurse, a music therapist, a chaplain and a housekeeper, yes a housekeeper, coming to give my mom the emotional support and physical support they both needed. My mom has been able to go out and get errands run, get her hair cut and even have her nails done since starting hospice. These outings giver my mom a chance to breathe and they give my dad the peace of mind that he is not burdening my mom. She is no longer embarrassed when visitors come over because her house is spotless, this may not mean a lot to most people, but to her this is a huge weight off her shoulders. Our time now is not spent "taking care" of my dad it is spent enjoying him. With Hope hospice my mom and my dad are both being cared for. I can work and know without a doubt that if my mom needs something and I can't get there to do it, all she has to do is ask one of the many Hope employees that visit throughout the week and it will get done. In conclusion I cannot thank Hope Hospice enough. They are giving my family peace and dignity in my dad's final days. This is what hospice should be.
Provider Response
Thank you for sharing such kind words, Angie. We honored to care for your father and family. This is what hospice should be!
---
Ed Ellinger
April 15, 2016
I am a past client of this provider
Large families have lots of stories to tell. We lost 3 of our parents in an eighteen month period. Fortunately, we found Hope Hospice. The entire staff was able to help us, support us and care for our parents during those difficult months. I highly recommend Hope Hospice and the services they provide. -Ed
---
Everyday.blessed
July 31, 2015
I am a current client of this provider
While we aren't ready to let my husband go, it's nice to know that we are not alone on this journey. God bless all of them.
---
Tundra12
July 31, 2015
I am a past client of this provider
They continued to exceed our expectations throughout Mom's stay on hospice. A friend suggested that we switch to them from another group that we were less than satisfied with. We appreciated the excellent care and communication that the nurse provided. It was nice to work with the same people, day after day. We all built strong bonds and will always remember our angelic team! We appreciate their caring demeanor and kindness that they always provided. I had no idea initially that Mom's care would improve so drastically. Thank god for a caring friend that wasn't afraid to share her opinion of Mom's previous care state, the private caregiver who also attested to Hope's great care, and lastly, caring.com for confirming that Hope Hospice does, in fact, provide the BEST end of life care available.
---
Grateful_granddaught
July 07, 2015
I am a current client of this provider
Amazing care, upbeat attitudes, and exceptional service has allowed dad to thrive! We can rest assured that he is getting the best care available. My family and I are forever thankful for all that they do.
---
LASaCA
June 08, 2015
Other
Hope Hospice provided amazing care for my Mother during her extended & very difficult illness. Her usual RN & HHA were incredible women of caring, patience & empathy. Being a physician who has in the past worked with a large hospice group in CA, I came to believe that hospice workers are very special people - this was certainly true of everyone I meet at Hope. I felt much more comfortable knowing they were looking after my Mother when I was so far away. The staff of Hope Hospice provided excellent care for my Mother - my Family and I will be forever grateful.
---
Care2much64
May 14, 2015
I interviewed this provider
Simply amazing service, care & communication! They by far exceeded our expectations.
---
Timslim4511
May 14, 2015
I am a past client of this provider
On behalf of our family, especially our mother, we would like to give a ginormous heartfelt thank you to hope hospice for their professional and kind way that they provided care to our father. We could count on them day and night and always proved to be committed to us when in need (which was quite often!). Our care team was AMAZING and provided the best level of care that we could have asked for!
---
Carolas19
January 13, 2015
I am a current client of this provider
More helpful than I would have ever imagined! They have been a true blessing to our family and they stand behind their every word.
---
Mary Delphine
December 15, 2014
I am a past client of this provider
from the first moment we spoke to the social worker who set things in motion, we knew we were in good hands. Professional, kind, intelligent, precise, honest, clear, gentle, wise. They all were all of those. As soon as my mother was accepted into care--and she was already in a wonderful nursing home-- things got better, more comfortable. A new mattress immediately, visits often by nurses and aids. The day of her death and the day before were made as easy as possible, too. I miss my mother greatly, as she was a woman of grace and class and my friend whom I saw 2,3 times a week. But I could not do what the hospice workers did, and I am grateful, we all are, for them.
---
daughterdiane
December 15, 2014
I am a current client of this provider
I can not believe how much Hope Hospice and their whole staff has helped my family through this challenging time. They do the best job with my dad and treat him with such respect. They also spend caring time with the rest of the family and do a great job of communication. Thank goodness for them and their help.
---
Edith Nakova
December 14, 2014
Other
Hope Hospice was a Blessing during my mother terminal illness and final days.Entire team: administration, nursing, chaplain were very polite, understanding, caring, ethical, professionals with big hearts. I was very concerned and worried of how to arranged my mother's last days when I came across Hope Hospice. Sure enough I made the right choice. Thank you for everything you did. Your good deeds will be remembered.
---
GetFit2164
December 13, 2014
I am a past client of this provider
From the moment my sister, mother, and I sat down with the representative from hope, we were blown away. If a friend hadn't recommended calling hope, we most likely wouldn't have been introduced to hospice all together. Dad's doctor wasn't incredibly knowledgeable on what exactly hospice was because he was not initially on board with enrollment of our father. The representative took the time to reach out to the doctor and fully explain what hospice was and why our dad was a candidate for it. We too were skeptical at first. It sounded too good to be true but hope hospice delivered far more than initially promised. Not only did they provide the services other hospices offer, they also provided massage and pet therapy. They took a load off of everyone and gave us confidence that dad was getting the best care available. The team was immediately welcomed into our hearts. There they will forever remain!
---
Tanderson31
December 13, 2014
I am a past client of this provider
They deserve 50 stars! I cannot put into words how incredible the hospice team was to my father, but also to my family. There is no way that my mother would have been able to keep him in the comforts of their home without their support. I can testify that their slogan "our family caring for yours" is 100% true. We couldn't have asked for a better experience during dad's remaining days. I wish we would've known about these extraordinary services sooner!
---
Gom2153
November 20, 2014
I am a current client of this provider
I'm not sure how I was so blessed to meet these wonderful girls. They make my life easier in so many ways. They are a joy and I love them and appreciate them more and more every day.
---
Wendy27
October 18, 2014
I am a current client of this provider
Hope hospice is very dependable. If you have a problem, you could call them, and they're very quick to respond. Allison -- our caregiver -- got really close to my mom. My mom always looks forward to her visits. She treated her with love and respect. It was very touching to see their relationship. She's very caring.
---
Evelis
October 16, 2014
I am a current client of this provider
Hope Hospice has been taking care of my grandpa for the past few months. He loves when they arriove and they put a smile on his face. He wouldn't choose another company to tend to his needs. My company also works close with Hope Hospice. We have no doubt when referring a patient to them that they will receive the best care. Someone is always there to answer every question or tend to needs of patients and family members going through a rough time. Very understanding and you can tell that they love their jobs and are truly wanting to help others.
---
Cathy99913050
October 06, 2014
I am a past client of this provider
I was very happy with Hope Hospice. What they did was fantastic. They had enough experience, and they knew how to handle my dad. I was appreciative of that. He was a little cranky, and the girls were very good with him. They were really prompt, and they called if they weren't able to make it. They were also very flexible.
---
Lou5
October 06, 2014
I am a past client of this provider
Hope Hospice was referred to us by a friend who had used them. They were amazingly caring and compassionate. They were incredibly timely and quick to respond. They really just truly went above and beyond for my grandfather. It was a very difficiult time for me and my family. They made my father very comfortable and listened to his wishes. At the same time, they helped my family members accept what was happening and got us through a very difficult time. The caregivers were amazing. In everything they did, they ensured my grandfather would still feel dignified. They showed utmost professionalism. The caregivers were top-notch. Their massage therapist was amazing. Their social worker was great. I can't say enough about how good they were. It was truly a great experience.
---
Christine39
September 23, 2014
I am a past client of this provider
I really like Hope Hospice. They're very passionate at what they do. They're patient and nice. Neela took care of my dad and mother-in-law. She's a sweetheart with a great personality. She makes things fun and entertaining. She does a really good job. We also had one girl named Sarah. She is very sweet too. She goes above and beyond to help my mother-in-law. Overall, Hope Hospice does things out of the ordinary. I would highly recommend them.
---
Rn1980
September 11, 2014
I am a current client of this provider
I wish more people were aware of the true value of hospice care. Our hospice team has exceeded our expectations in every way imaginable! The staff are always uplifting and dad always awaits their visits.
---
Ahad
September 05, 2014
I am a current client of this provider
Hope Hospice always send the same caregiver. Other hospices would a lot of times switch caregivers. My friend's mom was able to get to know the caregiver and was able to create a bond together. The caregiver was really awesome. She's extremely helpful. It wasn't just a job for her. I think it was awesome that my friend was able to speak with the administrator. Having direct access to the top was just great.
---
Ocean girl
August 28, 2014
I am a past client of this provider
My father was a patient with Hope Hospice for the last seven months of his life. The care and treatment that he received during this difficult time was very professional and all of the staff showed empathy towards my father. He had regular visits from the community liaison, nurse, massage therapist, and chaplain and personal care aide. It made this most difficult time a little less stressful. I highly recommend Hope to anyone whose family is member is in need of Hospice.
---
daughter and caregiver
May 27, 2012
I am a current client of this provider
Hope Hospice is and end of Life Care Company, and mpre they have been assisting me in the care of my mother who has End Stage Alzheimers Disease. However it is not jist a Company to call to assist with and palliatate dying they have done so uch to help with living. Not just for my Mother but for me as well. WHen we first inquired and eventually hired hope hospice almost two years ago I thought my mother would not do well long enough for even truly understand hospice care. Two years later they havemade the transition so much easier for my self and family. The nurse and adies are freindly and informative, considerate and involved. They are worth the call.
---
---
Hope Hospice was created with a passionate desire to care for those that are coping with a life limiting illness.
Hope Hospice, a locally owned, community based leading hospice located in the heart of St. Louis strives to provide an assortment of personalized services, compassionate care and expert pain management to people nearing the end of their lives. Hospice care is family focused, physician driven care for those with life-threatening illnesses and their loved ones. Hope Hospice, Inc. specializes in physical, emotional, spiritual and psychosocial care for persons with a prognosis of six months or less to live.
Hospice care neither prolongs life nor hastens death. Our specialized team of health care professionals and volunteers provide comfort and support to patients and families when a life-limiting illness no longer responds to cure-oriented treatments. Hope Hospice staff continually strives to offer the highest level of skill and knowledge on end-of-life issues.
Through exceptional care and support, Hope Hospice assists every patient in living life to the fullest, therefore, allowing their loved ones to continue living after their loss. We take great pride in providing services that reflect the individual needs of each community we serve.
Request Information
Get full access to reviews, cost information, and amenities