2129 Osuna RD NE, Albuquerque, NM, 87113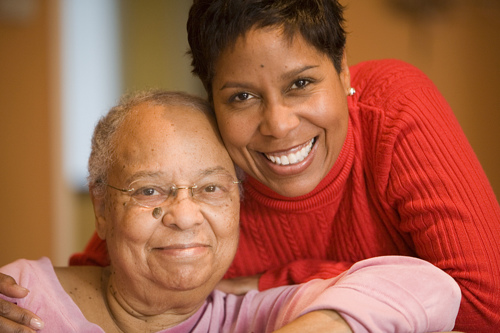 Reviews
of Ambercare Hospice, Inc.
---
---
February 13, 2018
I am a current client of this provider
Social Workers who don't show and don't help. Equipment problems and so much more so very disappointed.
February 09, 2017
I am a past client of this provider
I was aware of Ambercare through another experience that I had. They stood out and offered home health care like personal hygiene and had a nurse on duty three times a week. If I needed medications, I could actually go to the nurse, and they would review what my sister needed for the week, and I would get those medications as soon as possible. My sister became very incontinent, and she also couldn't walk and couldn't see, so they gave me a bed to help make her life a little easier. They were very receptive of our needs. They gave all of us comfort to know that they sent professional people who knew what they were going to make our life a lot easier. I would highly recommend them to other people. I had a good experience with them.
March 18, 2016
I am a past client of this provider
Ambercare was such a blessing to my family when my father became ill. The nurse spent time with us explaining what we could expect and addressing any questions that we had. If we needed to change medications it was hand delivered by the pharmacy so that we didn't need to leave the house. The person who came to bathe my father was respectful and kind. I have never been exposed to a hospice provider and making the decision to use a hospice was very hard for the family, however I can honestly say we should have had Ambercare come in earlier. The reassurance and guidance from them was invaluable. We had nothing but a positive experience with Ambercare and would definitely recommend them to anyone in need of hospice.
August 07, 2013
I am a past client of this provider
My dad was in hospice care for two weeks and the nurses and aids from Ambercare Hopice Care were wonderful and we loved them. They had a nurse that came over three times a weeks and also a aid to help him shower also three time a week and my dad liked them. They were very responsive. When my dad needed something in the middle of the night, they would be there in the middle of the night.
July 27, 2011
I am a current client of this provider
I called Ambercare on a Thursday and they went out immediately to assess my relative. I met with a team of people who were kind, generous and thorough. They accepted my relative into the program and services began immediately. These include an aide to help bathe him, a nurse, supplies chaplain, and volunteers. Since my relative is a veteran, they also arranged for a small ceremony to honor him with a certificate, a testimony and a pin. It was sooo loving and generous. My relative suffers from Alzheimer's but the look on his face was priceless. He also lives in an Assisted Living Home (10 residents) and all participated in the ceremony and our little party afterwards. Family was the key word. I do not feel so alone in dealing with the intricacies of this disease nor of the physical problems my relative is suffering from. The
February 26, 2009
My loved one used this service
My Dad was on Ambercare Hospice for almost two years. The care they gave was thorough, consistent, and loving every step of the way. They loved my Dad as I would, and made my life easier by working with me -- keeping me informed at all times. I had extra quality time with him because of their care, and when it came time for him to go, they supported me in that choice and gave us the peaceful goodbye we desired. I HIGHLY recommend them!
About Ambercare Hospice, Inc.
---
Ambercare Hospice, Inc. is a hospice care provider serving Albuquerque, NM and the surrounding area. Ambercare Hospice, Inc. offers care and emotional, social, and spiritual support for patients and their families in end-of-life scenarios. Contact the provider for more details on services and rates.
Request Info