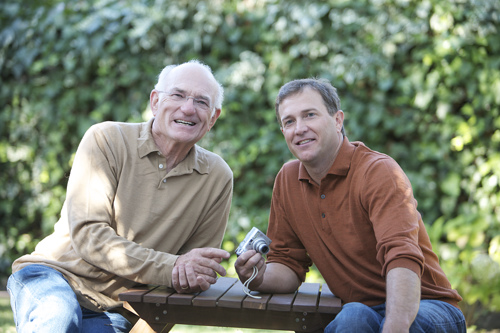 Top nearby Home Health Agencies
Reviews of T & N Nursing Care
---
taylor111
May 09, 2017
I am a current client of this provider
I recently became a client. They don't know how to talk to clients. Aids are lazy, can't understand you. Cant cook. Not professional
---
sh4nt3ll3
June 04, 2016
Other
My mom has been your client for 4years. i'm so happy with your services and most importantly allowing your aides to stay with my mom round the clock during the blizzard. thank you. Shantelle.
---
took good care of her
April 12, 2016
Other
This agency was was tasked with taking care of my mother and overall I have nothing but nice things to say about them. The agency went above and beyond to accommodate us. My mother is very particular about how she wants things done and was able to instruct the aide as such. Any issues that have come up in the past have been promptly and properly addressed.
---
passionate about mom
April 02, 2014
Other
The care givers could not cook. Most are lazy and will not do any work unless asked, which caused my mother to often change aids. The case worker was even worst and is not worth a dime. When I questioned Mr. "I" about my mother care, he yelled at me over the phone and hung up. He had no respect and no regards to my mother's care. I hate wishing anything bad on anyone, but I hope this man love one or himself one day get the same service that he dished out. I would not recommend this agency.
---
jamjr
July 12, 2013
I am a current client of this provider
I'm giving one star only because I cant give less. I have a brother currently under the care of T&N. I have had several problems with a number of their aids. One I had to confront on more than one occasion to not use my restroom with the door open not just because it is simple the wrong thing to do but also because my 11 yr. old daughter is in the house. The few aids that do cook for my brother have burnt my brothers rug leaving a permanent burnt ring on the carpet and on my kitchen counter. All of which I have pictures for. I also have pictures of my brothers feet that are not washed properly and have yellowish dead skin built on as a result. They do not clean up after themselves and when told to clean up after themselves get upset about it. they make more of a mess as they are cleaning. I've caught many of them sleeping, talking to girls on their phones, one even wanted to run his own online business while providing care for my brother, which my brother is bedridden. So he is on constant need of care. I have countless new aids that have come in and leave and have a friend or relative stay in their behalf. I have complained the company has told me that they are a company trying to get their staff licensed ever since the dc government made it a law that they had to be in order to work. then I inform my brothers doctor about what's going on and they say its a lie and they are all licensed. I have had to show the aides how to turn on the faucet in the bathroom. Please do not even try to come and bring your loved ones to this company. my brother can at least speak. and still tell me when something is wrong. I can only imagine some one who cant. They will suffer with this company. I am pushing for my brother to get moved. and make his doctors aware of this companies acts.
---
erikay19
July 14, 2011
I interviewed this provider
AWFUL. i just called to get a verification of past employment and was hung up on twice, then told that i shouldnt waste my time asking because thier files were probably not accurate.
---
Henry Sloan
September 22, 2009
I visited this facility
I visited this agency as a follow up to a patient of mine needing home health care services, needless to say this agency is not one that I would even dream of recommending to anyone, not even my dog jackson. I did not tell them that I was a doctor, I did not want special treatment of any kind, just honest professionalism and customer service. I did not recieve it. I talked with a man named Gabriel whom seemed to so interested in my inquiry, very rude and unprofessional. Please try another agency this one is for the dogs.
---
Carrey Hilson
September 21, 2009
I visited this facility
This Agency is the worst. I went in to check out the place for a LPN position, and they were so rude to me. I also saw a lot of people in the waiting area, waiting for an orientation that said they had been there waiting for two hours, unbelievable when the orientation is scheduled to take three hours. The guy Gabriel snatched my paperwork and was very unprofessional. Don't waste your time.
---
---
T & N Nursing Care is a home health agency serving Washington, DC and the surrounding area. T & N Nursing Care offers around-the-clock medical and non-medical care in the home. Contact the agency for more details on services and rates.
Features of T & N Nursing Care
---
Medicare (ratings last updated: 06/11/17)
Overall:
Medicare Provider Number: 097058
Ownership Type:

Private

Date Certified:

12/16/2004

Services offered:

Nursing Care, Physical Therapy, Occupational Therapy, Home Health Aide
Quality of Service
Timeliness of providing service

Taught patient or caregivers about their drugs

Checked patient's risk of falling

Checked patient for depression

Checked for flu vaccination

Checked for pneumonia shot

Provided diabetes specific care including getting doctors orders, giving foot care, and teatching patients about foot care

How often patients had less pain moving around
Patient Improvement
Getting in and out of bed
Top Cities for Assisted Living
---
Request Info
Get full access to reviews, cost information, and amenities