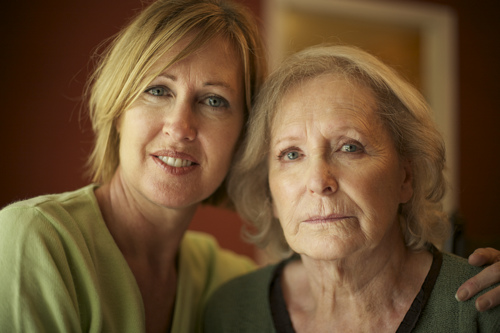 Top nearby Home Health Agencies
Reviews of Salcare Home Health Services, Inc.
---
Carl Martin
March 30, 2017
Other
My mother and father are both being serviced by Salcare and the service provided has been attentive, compassionate and above all honest. The staff and aides are approachable and accommodating to my parents needs. I,wholeheartedly, recommend this company.
---
gina456p
February 15, 2017
I am a current client of this provider
Today was my first day having an aide from this agency. I spoke with the coordinator and explained that I only speak and understand English. They sent a girl she was clean and showed up on time. I then tried to talk to her and she didn't make sense. Soon we understood why. She does not speak or understand English. She would say yes to anything I asked her to do but than would not do the chore because she did not understand me. The poor girl started to cry. I felt so badly for her. She was assigned a job that she can't do because of the language barrier. I blame the supervisor that sent her. I called the supervisor and asked why she sent this girl that clearly can not work with me. The supervisor repeated that the girl can speak and understand English. She then had me put her in the phone and they spoke Spanish to each other. Then I got back on the phone and the supervisor said to give the aide a chance. I don't see how it is possible if we can't communicate. It was an awful experience for me and the aide
---
Carmela4
December 30, 2015
I am a friend or relative of a resident
My mom gets excellent care. If I have any questions or concerns, I get an immediate reply to my call.
---
Ellen B.
September 23, 2014
I am a current client of this provider
My sister has had home health aides from this agency for the last six months. She is very happy with the aides and happy with the agency. She says they take very good care of her. Her house looks very clean and my sister looks well cared for. They take her out for visits and doctor's appointments. They shop, cook, clean and tend to her personal needs. No complaints at all.
---
AML1967
July 10, 2014
I am a current client of this provider
If a negative rating could be given, I would give Salcare such! The agency has sent aides who could barely speak or read English, and tried to open the washing machine before the cycle was finished. And she "said" with her cellphone app the machine was broken. She also "said" the clothes were in the dryer - they weren't! The person at the agency said the aide was at the apartment door - she wasn't. Today the aide showed up an hour and 20 minutes late. The person at the agency (when I called inquiring as to the aide's whereabouts) said the aide was in front of the building; the agency said then, in a subsequent call I made, said the aide was on her way. In another call, the the was delayed because of traffic and that the aide was delayed because her morning assignment was running late. No call from the agency to tell me this. My patience was at an all-time low, and because the aide showed up so late I told the the agency to "forget about it," and the aide was no longer needed for the day because she'd be here so late. Ineffiency and incompetence -- this is Salcare gives you.
---
SuziQT
July 07, 2014
I am a current client of this provider
I've only had excellent responses from this company. The assistants sent to help my mother and father have been wonderful! We've had the same workers come in for the last 2 years. The company has been very helpful and understanding toward the needs of my parents. They even cook great Italian meals for them! When the aides go on vacation, we are notified ahead of time of the replacement aides. I highly recommend Salcare.
---
Kman
February 14, 2014
I am a current client of this provider
If you do NOT speak spanish,DON'T use this agency. Everytime I received a home care worker for my father they could ONLY speakspanish. I told the agency my father CAN'T speak spanish yet they keep sending spanish speaking help. You have a 1 in 1,000 chance of finding GOOD help&if you do, forget about having them more than 1 week because it's a carousel workforce. This agency is a disgrace&unworthy of any kind of rating.
---
From Salcare Home Health Services, Inc.
---
Provision of home health care services in the Five Boroughs of New York City and Nassau County. We provide RN assessment and supervision, RN services, LPN, Home Health Aide and Personal Care Aide services. We care for the full range of circle of life: from infants through the end-of-life. Post- partum, post-surgical, post-traumatic. Hablamas Espanol for the latino community.

We also provide sub-contracted services of Certified Home Health Agencies, Long Term Home Health Care Programs, Medicaid Managed Care Programs and Hospices. Additionally, we provide services to Assisted Living facilities. We also participate in trust accounts for care, Long Term Health care policies and most insurance companies which provides reimbursement.

We provide criminal background checks, drug testing and competencies of skills. We also refer the public who want to start training as a Home Health Aide or Personal Care Aide to a nearby licensed school.
Features of Salcare Home Health Services, Inc.
---
Rates
Hourly Rate:

Call For Further Information
Request Info
Get full access to reviews, cost information, and amenities