Fairview Home Care and Hospice
Claim 2450 26TH AVENUE SOUTH, Minneapolis, MN, 55406
Caring.com Listing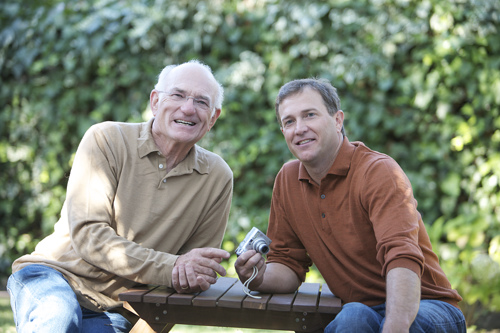 Reviews of Fairview Home Care and Hospice
---
Heartbroken family
December 09, 2015
Other
I am very disappointed in Fairview Hospice my parent have gone to Fairview Clinics for many years. When my father became very sick on a Thursday night. I called Friday morning, my dads Dr and requested hospice be sent ASAP. The Dr sent the request. We heard nothing Friday. He got worst through the night. I waited until mid morning then contacted another Hospice organization. They were awesome! And sent a RN and Social worker within an hour of calling. That was on a Saturday. We never did hear from Fairview and had they called us Monday it would have been to late he died late that night. Luckily there are Hospice companies out there that do care about there patient. They work all hour not just Monday-Friday 8-5, because if these awesome people my dad died peaceful at home. I will never recommend your service
---
Kim ex oncology nurse
June 29, 2015
Other
I spent the day with my aunt that is receiving hospice care from Fairview. When I arrived, after receiving a frantic call from my cousin, I had to hold down my aunt's flailing arms and legs for an hour and a half before the nurse came and then it was hours before she looked comfortable. The FAMILY IS BEGGING FOR iv PAIN MEDICATION BECAUSE THE ORAL IS NOT working obviously due to her inability to swallow. The nurse got her more comfortable temporarily at about 1 pm today. Then pointed fingers at the family for causing the anxiety for arguing about the pain meds. She left them with a leaking rectal tube to give the meds through. Her shoulders were twitching when I left. They really want IV pain meds. She has a portacath. She went through the pain and expense to have this placed and now they won't use it. Is this cost thing? The nurse basically told the MD the patient didn't need it. The family is stuck with every two hour pain administration. Her 80 some year old husband is beside himself and her daughter is severely sleep deprived. At any point the tube may come out, it's already leaking. Or they will find her pain meds on the pad under her. It is hard to know how much meds she is getting. We are just waiting for the flailing to start again. I'm an ex oncology nurse and I cannot believe this poor plan. I promised my aunt I would make sure she did not have severe pain. the family cannot call 911 because they agreed not too and signed something. Now the insurance will not pay. She spent from 4 am until 1pm flailing in pain. I cannot believe the poor care, controlling personality of the nurse and the cruelness to this very sweet family
---
Personal Rep
February 18, 2014
Other
My mother had a sudden loss of strength and ambulation that caused me to call for an ambulance to get her into a hospital to be checked out and observed because I couldn't get her out of the house by myself at the time. That actually made the problem(s) worse. The ambulance personnel put a gash in my mother's leg about 8 inches long and perhaps 3/4 inches wide when the two ambulance personnel dragged her leg against the screen door shock absorber bracket while carrying her in her wheelchair out of the house to get her to the ambulance and hospital. Once they got her in the ambulance they steri-stripped the gash with about 40 steri-strips as though it was a clean edged laceration instead of a 3/4 inch wide gash, meaning that they stuck the steri-strips right into the open flesh of the wound. I'm telling you this because after my mother got out of the hospital and back home we arranged for a hospice nurse to come in weekly and check on the wound. Because neither I nor my mother were comfortable with the use of steri-strips on such a wound I asked several times about them and what we should do about them and her wound. We were told every time that we asked, and by a couple of different nurses, including one who we were told specialized in wounds, not to worry about the steri-strips because they will eventually fall off on their own. Wrong. The wound began healing around and over the steri-strips since they were put right on/into the flesh of the open wound, and the "wound" nurse eventually had to cut the healing flesh away with the steri-strips to get them off of and out of her leg, reopening and enlarging the wound again. Then there was the parade of what I can only describe as sales pitches for medical equipment that we either had already or didn't need. My mother had been a Registered Nurse and surgery assistant, and I a Direct Care Provider so between the two of us we had many years of medical experience, a degree, certifications, etc which is why we had all the First Aid equipment and then some already..., which is also why both of us were very uncomfortable with the use of the steri-strips on such a wound and questioned their use so often. I saw what I see as little more than wasteful attempts to pad the bill with unnecessary medical equipment. Things that I told and showed the hospice nurse that we had already and enough of were ordered after I told them not to anyway, and either sent to us by Fed Ex/UPS delivery services or brought to us by the hospice nurse when she came for her weekly visit. We talked about a schedule for her visits and first agreed on Tuesdays because that was also the day the bath aide was able to come. That worked out well even when that hospice nurse had to take time off for a medical issue of her own and another hospice nurse was taking her place until she could return back to work. However, that replacement hospice nurse attempted to scare us into getting more equipment and nursing visits more often by mentioning that he didn't want my mother to lose her leg. This was ridiculous, and we both knew it because she had no pain in her leg or foot other than the slight pain from the wound, and no strange discolorations of her skin. Also, the wound nurse had used what I believe they called a Doppler on her foot to check the pulse in her foot and we could all hear it loud and clear. In addition, I have had a blockage of the main artery going into one of my legs and went through all of that only a few months prior, so I know from personal experience about the foot and leg pain associated with loss of blood circulation into the leg, and the strange discolorations and "marbling" of the skin when that happens. Anyway, the original hospice nurse was able to come back to work and then informed us that Tuesdays were bad for her and Fridays would be a better day for her to be able to come to the house. We then settled on Fridays for her visits. So, the very next Monday that nurse calls and says she'll be here tomorrow, Tuesday. Why did we even have the discussion we had about what days she would come, and agree on Fridays? I don't know. Then on Tuesday she calls and says she couldn't make it, but will be here on Friday, which she was. Then we got three calls in a row only a minute apart from each other where our phone rang only once for two for the calls, and twice for the other, and that was it. Whoever had called hung up after letting the phone ring only once, and twice, and did that within a minute of each call. Our caller ID showed that the calls came from the hospice nurse's phone. Also, that original hospice nurse hasn't yet checked my mother's leg wound of her own initiative yet. Either I have removed the dressing so it can get some air first, before she got here, which makes it easy for her to just see it right there in front of her, or I have to ask her if she's going to check that wound, which she usually responds to by asking me if I want to remove the dressing. I tell her, "Hey, you're the nurse, you're here, you do it." I sometimes wonder what she thinks she's getting paid to do, or not do. Also, she wasn't checking my mother's pulse and B.P. either, until we told her that the nurse who took her place while she was out had been doing that. There are other issues as well, but I haven't yet figured out who is doing what regarding those issues. Regardless, I'm not impressed with the Fairview Home Care and Hospice people we have been getting, and I wouldn't and don't recommend them.
---
Penny Ott
June 22, 2012
Other
I give the Home Health aide for my father 5 stars. She is awesome with my dad, and has help me along the way also.
---
hultmanelson
July 28, 2011
I am a current client of this provider
Fairview Hospice was responsive to our needs when our father was dying. They helped the whole family cope with the changes my Dad went through and anticipated the changes for us when we were unable to, helping us to think through getting more care when it was needed. They had a regular music therapist and massage therapist that provided my father with the extra comforts and healing that he would not have received had we not chosen to go with hospice. Some hospice programs do not offer the regular music therapy and massage that Fairview provides. The staff were all exceptional people with a sense of mission about the work they did and a lot of compassion, along with professionalism. Now my mother is in hospice and we have chosen Fairview for her care, naturally.
---
About Fairview Home Care and Hospice
---
Fairview Home Care and Hospice is a home health agency serving Minneapolis, MN and the surrounding area. Fairview Home Care and Hospice offers around-the-clock medical and non-medical care in the home. Contact the agency for more details on services and rates.
Request Info
Get full access to reviews, cost information, and amenities