John Knox Village Home Health
| Home Health
1001 N.W. Chipman Road, Lees Summit, MO, 64081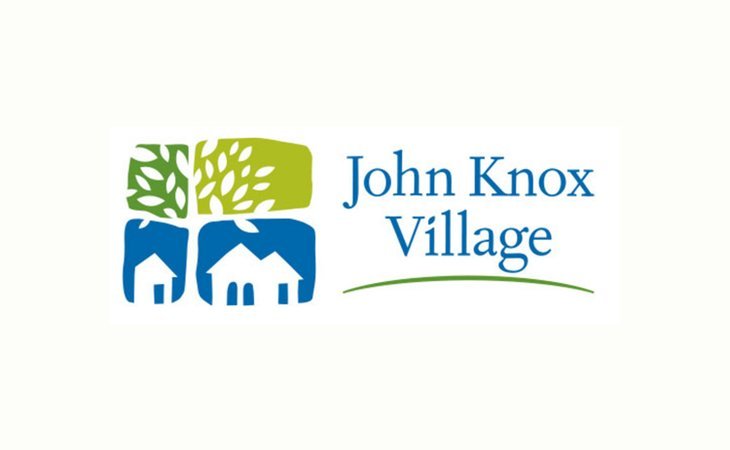 Reviews of John Knox Village Home Health | Home Health
---
Caring782
July 24, 2012
I am a friend or relative of a resident
It was for my mother-in-law that we chose John Knox Village. I remember they've done well for my father-in-law in the past, that's why we consider this place the second time for my mother-in-law. She's been there for 2 months now and I must say she's well taken care of. The facility it self is very attractive and nice. The attendants do well and they are all professional. A great place to recommend to others.
---
Candy Cane
June 23, 2012
I am a friend or relative of a resident
My dad was there for 4 years. They treated him very good and knew that they would call if there was a problem and didn't have to worry all day long as to how he was doing when I wasn't there. I know he has been gone a while but sure would recamend them to any one. They made sure every person was safe and kept a good eye on them all. My mom was there first a very long time ago for a short time.
---
EEN
May 25, 2012
I am a friend or relative of a resident
On the whole, John Knox Village is an excellent community for the elderly. There are a variety of living arrangements for those of retirement age. Single family residences, cottages (Ranch-style townhouses with a back patio, usually 5 or 6 units connected - having shared walls), apartments, and when care needs increase, assisted living and the care center (nursing home). My grandmother had to eventually move to the care center four months before her 102nd birthday after living in assisted living for just over one year. The previous 10 years she was happy in her cottage, going to quilting twice a week and bridge several times a week and socializing with other residents. The staff was exceptional in their care of my grandmother when she moved from a cottage to assisted living. The nurses were sweet (with the exception of one terse nurse) and the aides were amazingly wonderful, taking her to her meals, to get her nails done, to movie night or bingo, etc. The young kids in the restaurant were trained to go with the flow and take care of all the 'unusual' requests. They knew everyone's name and their special likes and dislikes and treated everyone with such care and dignity. (It amazed me that these young kids were so wonderful with everyone, even those that might be a little challenging and/or cranky.)The community activities were many and varied from a 9-hole golf course, bowling alley, gardening area, ceramics, painting, quilting, bridge, several restaurants, game nights, organized group outings as well as group trips out of town. Basically, if you wanted to do something or go somewhere, you could.The assisted living and care center facilities helped to provide social stimulation and encouraged residents to participate but certainly wouldn't force anyone to do anything they didn't want. Making sure medication was accurate and doctor's orders were submitted properly was sometimes a communications nightmare. And I think it is certainly best if the resident has an advocate to make sure everything is correct. I am encouraging my parents to make arrangements to go to John Knox Village when the time comes, as I think they would be well cared for should they need additional care other than mine. So I would say I am very happy with my experience with John Knox Village and I hope it is still around when I am ready for a retirement community.
---
ashley04
May 16, 2012
I visited this facility
When we first arrived at the facility it was a great first impression. The building was well taken care of and was quite visually pleasing on both the inside as well as the outside. We were immediately greeted by the staff when we entered the building. We took a tour of the facility, and our "tour guide" was very informative about any information we needed to know. The rooms were fairly well taken care of. They were decent in size and the kitchens had all the amenities. The room we saw had brand new appliances (i'm sure not all rooms are this way). We did see a lot of residents out and about which was a good sign. We were looking for a place that my grandfather could be very social and make new friends. Overall the experience was a positive one. We were able to stay for lunch and the meal was really good. The dining staff was friendly. We did however never see any nurses or staff in any of the hallways. We didn't end up choosing this facility because of the location to our homes, however if it were closer it would have been a good option.
---
From John Knox Village Home Health
---
While recovering from an illness or injury, your best possible place for recovery is the comfort and familiarity of your own home. Our Village Home Health experts assist you in your home, providing you with medical care and support you need to get you back on your feet and back to living your life.
Top Cities for Assisted Living
---
Request Info
Get full access to reviews, cost information, and amenities