Borgess Visiting Nurses
Claim 348 NORTH BURDICK ST, Kalamazoo, MI, 49007
Caring.com Listing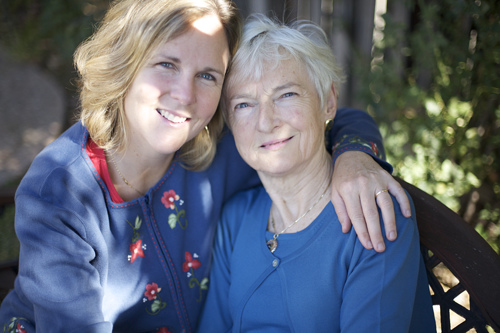 Top nearby Home Health Agencies
Reviews of Borgess Visiting Nurses
---
Frank Haynes
October 19, 2013
Other
I experienced Borgess Visiting Nurses staff firsthand. They now have the name of Reverence. My sister had recently returned home after having spent about three weeks at an assistive living facility for rehab. I should have researched other agencies due to my prior experience with BVS (Reverence) over a year ago. At that time there was a physical therapist or occupational therapist who visited my home to work with my sister. After a couple of visits, I began to time her by watching the clock. The reason being, she'd only spend about ten to fifteen minutes working with my sister and then she was gone. There was one time she spent about twenty minutes, hardly much time for my sister to benefit from such so-called rehab. Again I should have thought about my sister's and my prior experience with Borgess (Reverence). Had I done so, I would not have chosen them. Recently one of their nurses visited my home to start rehab services for my sister. When she arrived, I asked did she have any booties for her feet so as not to dirty the carpet. She quickly said no as she, without hesitation, walked on into the house. I asked her to have a seat on the couch as I introduced her to myself and my sister. She then began her questioning about my sister's history as it related to her reason for the recent hospital stay and her subsequent stay at the assistive living facility. My sister has a stage 3 or 4 pressure sore on one of her heels. The nurse indicated they would initiate the evaluation of the sore my sister has and dress it. She then indicated they would teach me how to dress it. Might I remind you, it is a stage 3 or 4 wound. I am not by any means a medical specialist. I had a prescription for topical medication for my sister's wound. She also indicated that we, my sister and I would have to provide the medication. I asked her how long would she be here at my home. She indicated about another half hour. I told her that there was a medical supply store nearby on Stadium and I would make my way there and fill the prescription. She said okay and I was off. Upon my arrival at the store, I presented the prescription to the sales person. He proceeded to look up the medication. After having done so, and after I had told him, the nurse said my sister and I were responsible for purchasing the medication, he asked if the visiting nurse still at my home? I responded, yes. He looked at me momentarily and said, visiting nurses agencies are responsible for providing the medication because Medicare pays for it. I looked at him also momentarily as I began to wonder what was going on with that nurse any why she would give me such false information? I shook the gentleman's hand and indicated to him, I certainly appreciate him. I lest the store and began to get into my car when the gentleman walked outside and continued to talk to be about the situation. I again thanked him and left. As I walked into the house and as the nurse was sitting on the floor doing her paper work on the coffee table, I looked at her and conveyed to her what the gentleman had said. She stared ad me momentarily as she hesitated, then said, 'Well let me see if we have some supplies at the office.' After having left, she called me on the phone and said, to get ready to receive plenty of supplies for my sister. That's the first experience. Secondly a physical therapist comes. We greeted each other as I introduced her to my sister. I invited her to have a seat on the couch. She asked for a history which my sister and I gave. My sister gave her a packet of arm excercises which were given to her by a staff member at the assistive living facility. Might I mention, they the staff at Borgess Gardens, Kalamazoo, were second to none, caring, warm and dutiful, to say the least. The lady took my sister through a few arm excercises, had her to stand a couple of times and she was finished. She began to leaf through the stapled sheets of excercises and exclaimed, that it certainly is a lot of excercises ! She stayed for about 10 to 15 minutes and she was gone. On another note, the staff are seemingly not flexible when it comes to scheduling to see you. And I have talked to another nurse who was due to come on another day. She had excuses as to why she could not accommodate my sister and I about another time period. The therapist, prior to her visit, was rigid in not changing her schedule. And I am very much aware, that scheduling should be done. It's just the matter of not being flexible at times for the patience's sake. In conclusion, I would definitely not recommend anyone to Reverence, formerly Borgess Visiting Nurses. That is, if you truly love your family or friends. I have since gone on line and found another service for my sister.
---
About Borgess Visiting Nurses
---
Borgess Visiting Nurses is a home health agency serving Kalamazoo, MI and the surrounding area. Borgess Visiting Nurses offers around-the-clock medical and non-medical care in the home. Contact the agency for more details on services and rates.
Top Cities for Assisted Living
---
Request Info
Get full access to reviews, cost information, and amenities