Gaspy Home Healthcare
Claim 2855 MANGUM RD SUITE 200, Houston, TX, 77092
Caring.com Listing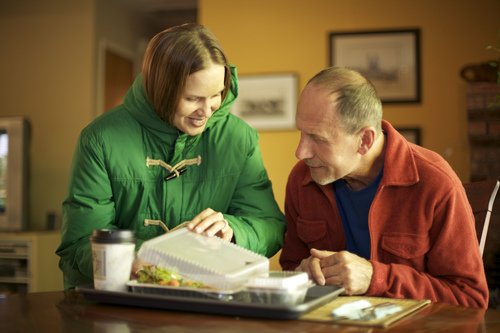 Reviews of Gaspy Home Healthcare
---
Bryant fa
January 22, 2016
I am a past client of this provider
To everyone that's looking for a good and loving Homecare to take care of your love one. This is not to just slander the company, but please try someone else first and do a background history check. Number one, Elaina and Al is not responsible owners. My mom and dad had been with gaspy/masep for a few years. They do have a few workers that are loving to their clients and not only work for money. When a worker calls in or just don't show up, we call gaspy and the first thing they say is they do not have a replacement. Also my mom is bedridden some of the aides/nurses that say they have years of experience, could not even turn her and mom is no a heavy person. So when you call the director he never has a good word, other than he will look into it. So I had the owners number, calling the husband Al, and he says you have to call my wife. Calls Elaina over and over , at one time a month ago she could not even handle her business as to getting someone over to replace a no show, so instead she said she would pay me to find someone. Elaina also told me that since they don't have the proper people to work that she would help me find another agency. Just a warning y'all they are changing their name and cannot keep workers. Their workers was complaining to us about the poor and underpaid work loads they receive. They sent a list of other providers, what owners would send their business else where because of us calling on no shows. Also, please make sure they put your love one down for the right diagonsis. After this I will be sending this company to the BBB for bad business practice. Check the BBB as well , I did not.
---
Houston Momma
July 16, 2014
I am a past client of this provider
Some nurses are not caring and some are wonderful. My first nurse could not speak english very well and I could not communicate very well. Then they sent out another nurse and she was an angel. She taught me everything I needed to know. If I had a question at 10pm She answered her phone and talked to me and answered my questions. Professional. Reliable. Her bedside manners were the best I have seen. She made sure I had everything I needed and Showed me where resources were when the time came for discharge. I wish all nurses were like her. Her attitude was humble and respectful. I will request her if I need services again.
---
rosa.cruz
March 12, 2013
I am a current client of this provider
I have been a client with provider for a while now, and I have had ZERO problems. And my experience with this agency has been excellent from the start. For a year and a half I have had regular visits with their therapists, and I feel inclined to say that they genuinely care about their patients.. over the years I have seen some of the worst from different providers. Call them!! I promise they are always ready and willing to help! Surely I am not the only client that has had a great experience?
---
cisb
August 31, 2012
I am a past client of this provider
I had a good experience with this agency. The clinicians were very attentive to my health needs. I would gladly recommend this agency to family and friends if needed of home care services.
---
moonwalker
June 15, 2012
I am a current client of this provider
my honest review would be no stars!!! my son was paralized in an auto accident march21,2012 and was sent home for home care and was given gaspy home care. i have never seen a more unorganized company when it comes to patients. you are dealing with sick individuals and they have not at all been on top of things. i was told my insurance would not pay for a cna to come out and help with bathing, i had to call my insurance and they said yes that no one from this company had even requested for a cna. we have been with them since april 28th and still have not recieved a cna and even sent a family friend over to apply because they said they had no one in our area and they have denied her to be able to work his case. we have had no therapist for a week and a half all because of miscommunication on gaspy's part. i ask to speak to the owner or ceo and was denied the oppurtunity. i would not reccommend this company to any one if you're looking for good care for your loved one. i can not change at this point because he is scheduled to return to in house therapy and it would be even more headache then i already have.
---
About Gaspy Home Healthcare
---
Gaspy Home Healthcare is a home health agency serving Houston, TX and the surrounding area. Gaspy Home Healthcare offers around-the-clock medical and non-medical care in the home. Contact the agency for more details on services and rates.
Request Info
Get full access to reviews, cost information, and amenities