Geriatric Resources, LLC
Claim 8715 W. Union Hills Drive, Suite 112, Peoria, AZ, 85382
Caring.com Listing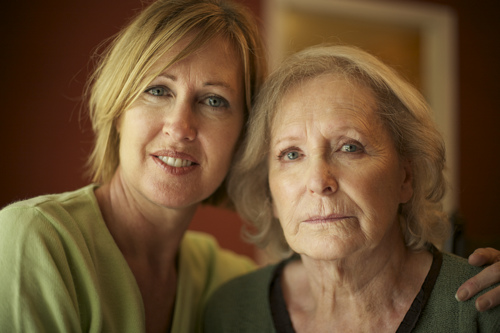 Reviews of Geriatric Resources, LLC
---
AmyUlman
June 15, 2014
I am a current client of this provider
Geriatric Resources and Crystal Littlejohn and now Jill have been so very helpful to our family as they provide the loving eyes and ears we need to take care of Curt from such a long distance. The professionalism, communication, attention to detail and the dignity and respect that is afforded both Curt and our family has been above the call of duty and worth every penny!! I would highly recommend the services of Geriatric Resources to anyone who needs an "extended family member" to assist with care needs.
---
TCmom
June 06, 2014
I am a current client of this provider
Words can not truly express how thankful I am to have been referred to Geriatric Resources, LLC when my mom decided to live in Arizona in an assisted living facility, instead of near me in Utah. Not only has Geriatric Resources helped me with every aspect of caring for my mom, but they have been guiding and supporting me through my mom's journey with Alzheimer's. Over the past 18 months, I have experienced first hand how everyone at Geriatric Resources treats their clients and families with great compassion, concern and knowledge of how to handle every situation. If you are in need of any form of assistance for your loved one, without a doubt, I would highly recommend Geriatric Resources!
---
jt4ball
June 02, 2014
I am a current client of this provider
I began working with Crystal in June, 2009, and believe I have found "an angel on earth". Being an out-of-state executor/power-of-attorney for an aging friend in Arizona, I desperately needed someone who was trustworthy, dependable, knowledgeable, and would give my friend the care and oversight needed.....and would give me accurate assessments on a regular basis of her progress and situation. Geriatric Resources not only met my expectations but has far exceeded them. In the past 24 months, I've had the pleasure with new care givers who have joined Crystal and they are equally as responsible, caring, dependable, and trusting as was Crystal. I highly recommend Crystal and Geriatric Resources to anyone who needs a loving, caring, dependable resource to look in on their special aging loved one. They are the best!
---
Jct
June 01, 2014
I am a past client of this provider
The team at Geriatric resources are second to none. I commissioned their services for over two years and they were exceptional with the care of my mother in AZ as I was across the country in CT. I recommend them highly.
---
Kanski15
June 01, 2014
I am a current client of this provider
The entire staff of Geriatric Resources have been so helpful and caring for my father's needs. They have been invaluable in helping me with his long distance care. From helping with insurance and medicare issues, to filling prescriptions, to just having a friendly face for my father to visit with, if the staff can't get it done themselves, they have a great network to find exactly what needs to get done.
---
packy-123
May 28, 2014
I am a current client of this provider
Geriatric Resources LLC offers superior care to families and the individuals they love and need help caring for . They have been more than a great service for my family over the last year or more as we dealt with my mothers decline and need for more professional assistance . I very much recommend them for comprehensive elder care needs. S Hale Retired Physician's Assistant
---
barbwms
May 27, 2014
Other
They are caring, competent and flexible.
---
carol1766
May 27, 2014
I am a current client of this provider
Geriatric Resources was the only company that responded quickly when we needed help with our father immediately. They have been a godsend and have been with us through thick and thin! They are extremely knowledgable, professional, resourceful and have gone far and above to ensure my father is cared for properly. Living out of state, I feel completely confident that Geriatric Resources is giving the best care and attention to me and my father and would HIGHLY recommend this agency to anyone with an elderly person in need of help!
---
AZDaughter
May 27, 2014
I am a current client of this provider
Geriatric Resources is like having an extended family. They are available for mom whenever she needs them. From weekly check-ins to doctor's appointments to those times when something just doesn't "feel right". Luanne has become like a sister. She communicates with me as needed and has been wonderful at brainstorming solutions to help mom stay independent.
---
Kendatso
May 27, 2014
I am a past client of this provider
Crystal and her caring team of providers were invaluable to my peace of mind in caring for my aging mother. Living 2 states away in Colorado I could rest much easier knowing that Crystal and her knowledgeable and caring staff could monitor and advocate for my mother's medical and geriatric needs as well as give her the encouragement and direction she needed. I highly recommend you consider them to assist you in caring for your loved ones if you are looking for regular updates and consultation as well as advocacy types of services.
---
About Geriatric Resources, LLC
---
Geriatric Resources, LLC is a geriatric care manager serving Peoria, AZ and the surrounding area. Geriatric Resources, LLC specializes in health and human services, offering consulting and custom care plans for family caregivers. Contact the care manager for more details on services and rates.
About Geriatric Care Managers
---
Request Info
Get full access to reviews, cost information, and amenities