Advocare Care Management
660 Linton Boulevard, Suite 205A, Delray Beach, FL, 33444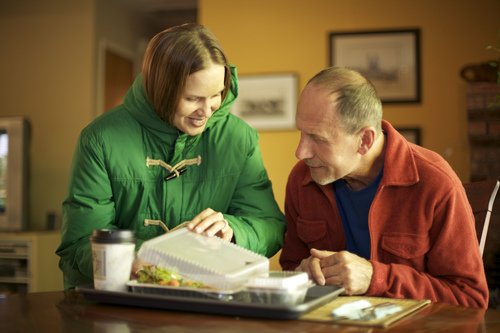 Reviews of Advocare Care Management
---
ewelina
April 03, 2017
I am a current client of this provider
My family and I used Advocare to help us with our stepfather. They did an excellent job and really went above and beyond what was needed. You just never realize how much paperwork and time is needed and they were very helpful in guiding us through. Highly recommended to anyone with a family member with needs.
---
Dr Lynne
October 13, 2016
I am a current client of this provider
We relied on Advocare to help us find an appropriate facility for my almost-95-year old mother-in-law. They kept looking until they found the absolute perfect placement for her -- even though we had already given up hope! They were understanding and compassionate -- both for her and for us. I have already referred two other families to them and will continue to do so!
Provider Response
Thank you Dr. Lynne for your review, Jill and her team were so pleased to help you and your family. As Care Managers, it's our job not only to help with the transition, but also to make certain that the finances work for the short run and long run - to ensure a good long term solution. So glad we were able to be there for you and your family.
---
rand1129
May 28, 2013
I am a current client of this provider
I live out of state and my took ill unexpectedly,with having to fly home i was terrified to leave until i met Marty,he assured me that my mother would be taken care.Marty found us nursing care right away.The nurse is kind and caring.
---
Robert F.
April 03, 2013
I am a current client of this provider
It gets very complicated when your 85 year old Mother is diagnosed with dementia and you live two thousand miles away. My Mother's elder care lawyer recommended contacting Advocare to see if they could help with the situation, and they did an excellent job. They recommended calling Jill who is a "transition expert". We needed to sell my Mother's house and move her to an Assisted Living Community. Jill guided us through all the details involved, getting the legal documents taken care of, finding the financial advice we needed, finding the right community for my Mother to move to that would suit her needs, and even finding us a moving company to move her there. We could not have done all this on our own. Jill not only provided the resources we needed but she also handled the emotional complications involved. The details were taken care of one by one, and my Mother has moved into a good Senior Community, her house was sold and things are much better now. I can highly recommend Advocare's services in these situations, and I can truly say that without Jill's help we would still be stuck in a bad situation without the knowledge and resources it takes to make the transition work well. I highly recommend Advocare and their care managing services, and I highly recommend Jill's expertise in making the transition work. She was always available to help us out, provide the resources we needed and even help with the emotional complications involved. Most of all, she cared. If you find yourself in a similar situation with an aging parent who needs support Advocare is the place to go. We are highly satisfied with the services they provide. Thank you Advocare, for advising and caring.
---
CaroleR
November 17, 2012
I am a current client of this provider
Four years ago when I was living in DC and my aging parents were in crisis in Boca, I was referred to Advocare. They established a relationship with me and my family over the phone at 9PM, were at my parents' home at 9AM the next day. They created a support system for us, saved my parents and continue to be the primary contact for all health issues even though I now live about 10 miles from my parents. Advocare is committed, extremely competent and cares just like family - we couldn't function without them.
---
From Advocare Care Management
---
Professional Geriatric Nurse Care Managers assist seniors and their families with a comprehensive knowledge of medical issues and social service resources in the community. They personally accompany seniors at medical appointments and help families deal with complex medical issues or cognitive issues such as Alzheimer's and Dementia.
Advocare's Advocacy and Care Management services are especially helpful when family lives at a distance.
Affordable Care Monitoring Programs are available starting at $10/day. Services can be scaled and crafted to meet specific client and family needs. Field Care Managers work from local home offices in each area to reduce travel time and distance and minimize cost to clients.
Advocare Elder Care advocacy services include:
Assessing medical, safety, and social status and crafting a care plan
Avoiding ER crisis via complete care
RN accompaniment to physicians with accurate updates to family
Selection, training and oversight of in-home caregivers
Assisting with senior living options
Maximizing benefits from Medicare, Medicaid, private insurance, and VA
24/7 RN crisis intervention in the event of an ER admission
About Geriatric Care Managers
---
Get Cost Information
Get full access to reviews, cost information, and amenities