The Peninsula Regent
| Continuing Care Retirement Community
1 Baldwin Avenue, San Mateo, CA, 94401
Talk to a Family Advisor: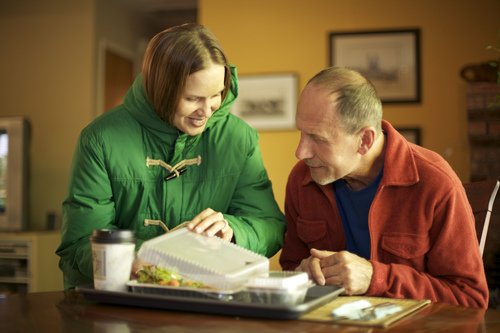 Top nearby Continuing Care Retirement Communities
Reviews of The Peninsula Regent | Continuing Care Retirement Community
---
Scott621234
February 01, 2017
I visited this facility
The Peninsula Regent was very nice and clean. The rooms were nice and spacious. The dining area was very nice, too. They had a pool, a fitness area, and a ping pong table.
---
Jo Carpignano
March 06, 2016
I am/was a resident of this facility
I've lived at the Peninsula Regent for many years, and am now too old to find another place to live. This retirement facility is for truly wealthy seniors who are able to tolerate financial exploitation (outrageous increases in rental fees", and 2) rationing of services and food. Because of the friendly residents and good location, the Regent should be a very desirable place for seniors. However, it requires great tolerance to foot the bill for administrative excesses, i.e. massive marketing expense, elaborate celebrations, continuously upgrading decor, unnecessary consultants, high staff turnover - not to mention often intolerable food. The Peninsula Regent is conveniently located near public transportation and all possible amenities (banks, grocery store, post office, library, restaurants, park, etc.). A perfect location, and great companionship, but administratively irresponsible. You must live with whatever the unyielding administrators decide they want to spend your money on. If you are very wealthy and not bothered by financial exploitation - go for it. Jo C,
---
l'avenir
June 24, 2015
I am/was a resident of this facility
This is a wonderful place to live in all regards with the exception of theft. I've lived here 9 years and the following things have been stolen: jewelry, several cut crystal glasses, several dinner plates, 4 sets of sterling silver flatwre, 4 sets of stainless steel flatware, a distinctive travel clock and recently a distinctive travel bag. All the services that you could wish for are here, delivered by a friendly staff. The same can be said of the amenities--a pool, bocce ball courts, pool table, ping pong, lectures, many activities such as singing, transportation to events in various cities. The residents come from interesting backgrounds, the staff is courteous and helpful, the building is beautiful. The location is very near to downtown San Mateo so that all the services are available.
---
Future Resident
November 23, 2013
I visited this facility
I have visited the Regent several time as I wish to move into a CCRC in the area. The reception of the staff and the time spent with me answering my questions was worthwhile. I don't understand complaints that the brochure was old, etc. This is a HOA, things change each year as they do in the Association where I currently live. The individual homeowner deciders what price they want for their unit and the Regent really has no control over this. If it took a long time to sell a unit perhaps it was not up to par and the price was to high. I like the place and hope I can move in next year.
---
Anonymous69384150
September 23, 2013
I visited this facility
My wife is not interested in The Peninsula Regent because it is a high-rise building. They offer three levels of care. They have a large number of residents. Their staff was excellent. The apartments that we saw were beautiful. You have to buy into the community, however. Overall, the facility was fine but it didn't seem to have the same level of warmth that the other facility has.
---
redwoodmom
April 02, 2013
I am a friend or relative of resident
My family has been very happy with the Peninsula Regent. When my parents relocated here, they were allowed to keep their pets and independence. The assisted living downstairs is a plus for any retirement complex and serves its purpose very well. I know that my parents are safe and living their lives as they wish.
---
Nancy Forster
March 13, 2011
Dirty Secrets
While the Peninsula Regent is well maintained, has a solid variety of programs the nasty secrets are what you cannot see. Our experience with the assisted living was very poor - women at the front desk responsible for the residents were indifferent, too busy reading their ownmaterial to check up on the patients. When they did encounter patients, they did not acknowledge them with even the basic courtesies. The rooms have an underground feel and the atmosphere is profoundly depressing. The place was so depressing for my mom that we hired a team of our own 24/7. The second dirty secret is in the sales process. The Regent is not incentivized to sell the apartments because the monthly rates are almost the same as for a person inhabiting their apartment. They provide no data, progress reports, suggestions, to the seller. Progress calls from them were rare - sometimes not for months. Call back times were 3 days typically. Their contract includes 10% of the buying price of the unit for the management right off the top. Of course they take the lion's share of the upside but that is to be expected. The year and 4 months that it took to sell my Mom's unit was par for the course. Our friends sale dragged on for 2 years. The sales function is so undermanned that a small staff handles sales of 25 - 40 unites at any given time (if not more- but it is impossible to know). The chance of their showing your unit is slim - and worse yet, impossible to determine. At closing, we were so frustrated that any dealing with the Regent had become toxic - we were not alone. Beware!
---
pws
March 04, 2010
Need to work on follow through
My sister and I are looking to relocate my parents back to the community where they use to own a house for over 30 years. We requested a brochure as the information we had was four years old. Apparently, our request got lost and we had to chase them down. This certainly does not create a good first impression!
---
From The Peninsula Regent
---
A one-of-a-kind retirement community that grows more vital every day. Here, retirement is the time for renaissance, the continued enjoyment of a fulfilling and vibrant life, all in your control. Explore the freedom that comes from the easy, resort style of living at The Peninsula Regent, surrounded by classic amenities, impeccable service, engaging activities and stimulating companionship, all within walking distance of downtown San Mateo. We strive to provide independence, security and peace of mind to our members, allowing them the freedom to focus on the most important things in life.
Location of The Peninsula Regent
---
Request Info
Get full access to reviews, cost information, and amenities