Talk to a Family Advisor: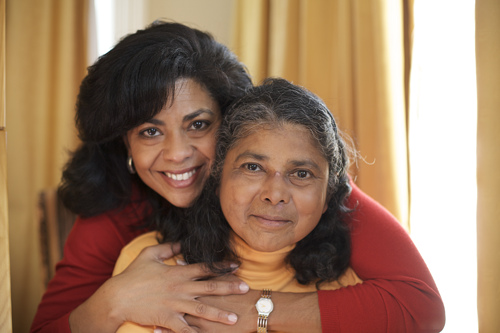 Reviews of Terwilliger Plaza
---
TP Resident
August 14, 2017
I am/was a resident of this facility
I decided to move into a retirement community after a varied career with many relocations, including living and working in several different countries. Portland, Oregon was a temporary location upon retirement, while I decided amongst prospective retirement locations. Other cities and states were soon ruled out because they no longer seemed satisfactory for my retirement years. Once I made that decision, I began reviewing various retirement communities. Terwilliger Plaza soon popped to the top of my list. I placed a deposit to get on the wait list and within a few months had an opportunity to select an apartment (many people wait much longer due to apartment availabilities and their personal needs). I moved into my studio apartment in August 2007 and -- as I am fond of telling friends and relatives, have not regretted the decision for a single day since then. (I cannot think of another decision in my entire life that has not been regretted, at least occasionally.) Great place! Great community!
---
hummingalong
September 04, 2016
I am/was a resident of this facility
It has been over 6 years ago since I moved to Terwilliger Plaza. Over this time frame this is what I discovered: – For me, I am glad that I moved in while I was healthy, physically and mentally able. Why? Because I have seen first hand what happened to other people when they waited until they were physically unable to move themselves, mentally unprepared to make the transition and had to depend on others to help them do everything, from the paperwork, to physically doing the move. It was good that I was able to do everything for myself. – It is good that I was able to take my time to find doctors and dentist, banks, beauty salon, whom I liked that I could get to conveniently by public transportation. – It is good that I was able to get acquainted with this city and the public transportation system, and my surroundings while I'm still in good shape. – It is good that I have made a new circle of friends that I could count on as "family" as opposed to not knowing a soul. – It is good that I learned how things are run at Terwilliger, who does what and when and how to handle different situations. I learned how the self-governance aspect works. How many people can say that they actually participate in the decision making process of a corporation as a resident of the very retirement community where they live? Here at Terwilliger, each member has this privilege. I feel that I was able to actually help make this a better place to live in for myself as well as for others simply because I did move here while I am still physically and mentally healthy. I feel that taking a pro-active approach empowers each person who participates in this; we each are still a formidable entity who help in the continuing evolution of Terwilliger Plaza. This is a very important aspect of living at Terwilliger Plaza.
---
Beverly108103850
June 15, 2015
I visited this facility
I thought Terwilliger Plaza was a very nice facility. We had people show us around. The staff was very nice. In fact, my husband and my son went back the next day because she wanted to show us another apartment. It just seemed to me that they were very well organized.
---
cocernedcitizen
September 25, 2014
Other
Residents at Terwilliger are not treated well, unless they are 100 percent independent. Residents are left to wander aimlessly up and down the hallway do the depressing and rather abusive lack of activities throughout the day. Despite the constant hiring of caregivers, there is only ever one caregiver on each floor on the assisted living side which means, most of the time residents are not properly cared for. Hours go by in-between toileting and when call lights go off, caregivers are very slow to answer them, and they can often be found sitting in the foyer of whatever floor they are on, staring out the window or at the fireplace. Residents that should be in an actual memory care facility with high level of needs are accepted into the assisted living side which has led to extremely abusive and frightening situations. On several occasions residents have woken up to other residents standing over their beds in the middle of the night (another clear sign of poor staff scheduling and a lack of attention on the side of the facility). The kitchen provides very poor food to the residents, often time's meals arrive cold and raw. The same meals are provided for both lunch and dinner, and there is never enough food to feed all of the residents. There was never a day where at least 5 complaint cards went into the suggestions box for the kitchen staff. One of the most concerning incidents was when I saw a woman get hit in the head with an elevator door as she tried to get off. When I spoke with management about what I saw and the possibility of having maintenance extend the amount of time the doors were open, said managers reply was "perhaps they should learn to walk faster". That a day another resident told me that awhile back the door closed on her while she was exiting the elevator, she fell and broke her leg in the incident.
---
petit chat
August 14, 2013
I am a friend or relative of resident
Mom has lived at Trewilliger Plaza for 5 years, and I was never happy with the retirement home, but put off moving her because of her age--98. I wish that I had followed through with my intuitions and moved her long ago. The people who work there are nice enough, but the top management is very difficult to deal with. The work staff is over-worked, consequently, they provide little service for the residents. Mom recently moved to the assisted living area and the care is mediocre at best, quite lacking in pain management. Terwilliger overcharges for everything, often adding charges never authorized. I talked to the children of Mom's neighbor and they are fed up with the level of care provided for their mom and are moving their mom. For what Mom is paying for this place, it's criminal. I would never recommend this place, and we've experienced both independent and assisted living. I'm at my wits in now trying to find another home for Mom.
---
Nelson1
May 25, 2012
I visited this facility
Terwilliger Plaza is one of the places we looked at and was considering it during our search. It's a high rise near downtown Portland. They have a lot of activities scheduled in a monthly calendar which I think is very exciting. They have bus tours to museums, going out to lunch or shopping. It's a very nice place but my wife wants a place with grass and garden around.
---
A Gerontologist
August 13, 2011
I visited this facility
This is a continuing care retirement community with a hefty buy-in fee""and the estate does not get much back after a resident dies. The facility has a very strong focus on teachers of all levels""from public school teachers to university profs. It's located on a hill, near the Health Sciences University, which gets high marks in geriatric medicine. Terwilliger Plaza'a resident base is due to its unique history: It was founded by a single woman who was a high school teacher. When she aged, she and some friends bought this house and hired a caregiver to attend to those living here. The place has its has pros and cons. The mission statement mandates that it's self-governed, which makes for some "lively" and sometimes chaotic board debates. There is no designated activities program; the residents plan them all and are responsible for bringing in the outsiders. The facility was based on an older model of aging that didn't anticipate an expanded lifespan, so not designed to handle end of life or advanced care well; the advanced care facility is small. There are small apartments, which are nice, but residents who need more care are required to hire in-home help at their own cost. There was recently a big remodel""constructing more independent living units, a more active area for meeting and socializing, and adding two restaurants; the food served in them is good. If you're an educator and want to be around other educators, this is the place for you. The residents here, most of whom seem active, like it immensely. There are also great views of Portland, from up on a hill. But living here can be expensive: a big buy-in fee, high monthly rate, and increasingly pricey if in-home care is needed.
---
---
Terwilliger Plaza is a continuing care retirement community in Portland, OR that offers housing options for currently healthy people who want to secure their healthcare plan throughout the aging process. Contact Terwilliger Plaza for more details on CCRC housing and rates.
Location of Terwilliger Plaza
---
Request Info
Get full access to reviews, cost information, and amenities