Talk to a Family Advisor: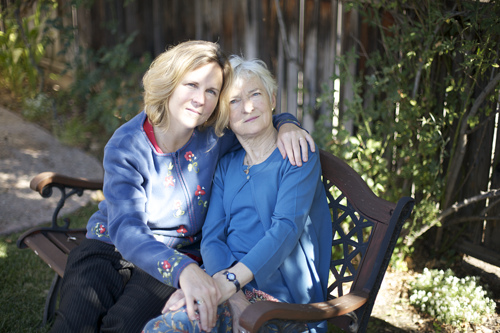 Reviews of Wesley Commons
---
Ranger Bob
June 20, 2017
I am/was a resident of this facility
My wife and I are approaching our one year residency in our villa at the Meadows. We want to take this opportunity to express how great this year has been. New facilities have opened since we arrived The Arbor room café, pickle ball courts, shuffleboard, nature trail, and soon a brand new rehab facility. All these venues needed both management and resident co-operation to bring them about. Kudos to all. We look forward to even more enhancements in the future. Thanks Wesley Commons, Bob & E de Guzman
---
sandyral
June 20, 2017
I am/was a resident of this facility
I am a resident of Wesley Commons and am highly satisfied with living here. The staff and residents have been very friendly and caring and the few problems I have had in my apartment have been corrected very quickly. They opened the new kitchen and dining room in March and the food has improved since then. There are enough choices on the menu that I am always able to find something that I like. The food is served hot and I find it delicious. I have taken part in many of the activities and have thoroughly enjoyed them. I am able to take exercise classes and use the workout room whenever I want. I am absolutely convinced that this is exactly where I am supposed to be and I am enjoying life to the fullest in a safe, attractive, and, pleasant environment.
---
Kelly801
April 08, 2017
I am a friend or relative of a current/past resident
The facility is beautiful and the staff is attentive. The one down side is the food. It is not very good and often served cold or barely luke warm. The residents have complained, but management ignores these complaints. For some, going to the dining room to eat is the highlight of their day and to constantly be served poor cold food is discouraging.
---
Dewain312174
March 29, 2017
I visited this facility
My visit at Wesley Commons was excellent. They do as the other ones -- they have exercise, they have TV rooms, they have a beautiful dining area, and they also have a person who beautifies the ladies by their fingernails and fixing their hair or doing what women like to do to look good. They also have a van for those who can go, and they take them out to shopping or whatever. The whole environment was very good.
---
Pickleball_King
January 24, 2017
I am/was a resident of this facility
I moved into Wesley Commons from a beach community that I have been part of for 10+ years. I was worried that I was too young, but found Wesley Commons is really active and have so much more than other communities. They keep adding and adding services and they are keeping their prices in a very nice place compared to many expensive CCRs. The help here is great. The Executives and Service employees are very happy and friendly and keep amazing me. We have new restaurants and new gaming areas and a new rehabilitation complex. I love it here and my friends are following! Come up to Greenwood, you will love it!
---
gardenener
January 19, 2017
I am/was a resident of this facility
I am a resident at Wesley Commons in the independent house area.The staff is always present to assist in house maintenance and very professional when adding or changing areas within the houses. Any needed updates, help with changing out pictures, mirrors, light bulbs or even moving furniture, they are readily available and patient. The independent areas allow for you to be creative in developing your own gardens and adding any additions to the landscape. The food is excellent and the chef has many new ideas to taste and enjoy. The staff knows your name within a few days and even what you food/drink favorites are. There are many outdoor activities, trips and work out classes available. The gym and indoor pool is one of the best I have worked out in. The executive staff is always friendly and responds quickly to any questions or safety concerns. I do not know of a more enjoyable place to live out my senior years. I would recommend this CCR to anyone.
---
Killerbee
December 29, 2016
I am/was a resident of this facility
I have lived at Wesley Commons for many years and love it. The staff from top to bottom are wonderful and are very caring. They fulfill our mission of caring to all of us..,even the more challenging of my neighbors...for dealing with her, they are saints.
---
Gamecocks
November 06, 2016
I am a friend or relative of a current/past resident
My mother has been a resident for 3 years. Originally she was very satisfied but recently has complain about the general attitude of the employees. Food service is especially at the center of the problems. The staff seems stressed and indigent to serving the residents. I have witnessed this as well. It is not uncommon for them to run out of food. Many residents are fragile and afraid to speak up. She also has had problems with maintenance for her apartment. This is very disappointing. Management will say all the right things but it's not what you say but what you do.
---
loverbee
August 27, 2016
I am/was a resident of this facility
The facilities have declined over the past few years. Many residents are concerned but have been here a long time & put up with it because the execs don't respond to requests for changes and everyone gets tired. of fighting Many have no other place to go or do not want to move again. because of age. The facilities are not in top shape, many problems. Seems to be much cronyism here and execs with comfy salaries that have become complacent. VISITING IS NOT ENOUGH! When you get here the deficiencies are evident and cause a lot of stress for the new resident. There is a lot of new building going on, but they have not taken care of what they have! Examples include carpenter ants eating through wood outside dining room windows, windows w/0 glazing, appliances that don't work when you move in, extreme overgrowth of property and just excuses why it hasn't been kept up, no organizational chart available to residents, have to pay for services you don't receive(such as housecleaning) because it is part of the monthly fee with no itemization of what you are paying for available, no mail key provided upon signing contract, Etc. the list goes on. Check out the in-home phone system, it hasn't been updated in years, can't even get caller ID. Be Careful if you come, they present a good overview, but details are not provided. Could be a magnificent place IF MAINTAINED!
---
ShirleySLLFR
May 11, 2016
I visited this facility
I'm probably going to go at Wesley Commons since I've been accepted financially. I'm going to have a two-bedroom, two-bathroom house. They have nice apartments. The town of Greenwood is wonderful. Wesley Commons has almost everything, except it is smaller. They have a lot of activities but not tennis and golf. They have their own medical area; unless you have something very, very serious, you can stay there in a hospital bed. It is just a good, well-run, non-profit place.
---
G. Nickles
February 23, 2016
I am a friend or relative of a resident
My father is staying at Wesley Commons in a rehab room. It had been a nice place when he was there before, but the care is not as good this time. They don't come in to help him get his bath, and lots of times, he would push his button and people wouldn't come. The rooms are very clean and very nice. He said the food is good. I think the physical therapist is really good.
---
William49621850
October 29, 2015
I visited this facility
Wesley Commons is a very nice place. It is one of the few assisted-living places where if you're out of money, they don't ask you to leave. It has every level that you might need and requires a buy-in. Everything was really nice; the staff was fine. I would recommend it to anybody who wants to go there and pay the price; it's very expensive.
---
Sharon46
March 27, 2014
I visited this facility
We had a wonderful tour at Wesley Commons. It was a very nice place. We had lunch there. Though they knew I wasn't ready to move in yet, they gave me all kinds of information. The rooms were very nice. There were different sizes. The food was excellent. They had just about everything. They had a pool, a church, and theater. I thought anybody could find something that would be of interest. The parking was beautiful. The grounds were lovely. I liked the location because for a town of that size, it was unusual that they had a medical center as good as they did, and that was a big factor.
---
Caring80113350
March 27, 2014
I visited this facility
We visited Wesley Commons, and they had all kinds of assistance. They had cottages, if you wanted cottages, and the rooms were really nice and out of this world. The employees seemed very good. The food was great. Insofar as the activities go, you name it, they had it.
---
Bob75900850
January 18, 2014
I visited this facility
I had an enjoyable visit at Wesley Commons. It was a well-run community with very happy people living there. The facility was 100% clean and well kept. They're fairly reasonable on rates and they have a myriad number of options for anybody who want to move in. It was one of the ones that we have on our list. They have a complete gammon of activities from woodworking to fitness, etc. They have water aerobics, bowling league, men's golf league, etc.
---
Caring6032
April 30, 2013
I am a friend or relative of a resident
I really like Wesley Commons. I'm very well pleased with everything.
---
Johnny Appleseed
October 30, 2012
I visited this facility
In my experience, I have an overall positive view of the Wesley Commons facilities. When we placed my grandmother there several years ago, I was worried about how she would be treated and spent every moment of every day that I could there with her. I no longer have to worry about this as much. The food is freshly prepared and the selection is wonderful. The staff is very courteous and professional, as well. The only problem that I have with them is the fact that there was a time when my grandmother was not looking healthy at all, and the CNA there acted like it was no big deal. They didn't even want to release her to the hospital. They ended up letting us take her and everything was resolved. Overall, they have always treated my grandmother very well, and with the up-most respect. I would be happy to recommend them to anyone.
---
---
Wesley Commons is a continuing care retirement community in Greenwood, SC that offers housing options for currently healthy people who want to secure their healthcare plan throughout the aging process. Contact Wesley Commons for more details on CCRC housing and rates.
Location of Wesley Commons
---
Request Info
Get full access to reviews, cost information, and amenities