Talk to a Family Advisor: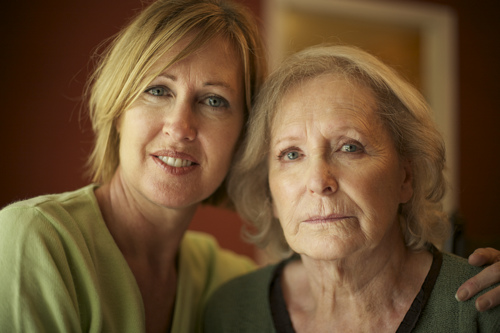 Reviews of Well-Spring
---
Bob82259250
August 12, 2015
I visited this facility
Well-Spring was a nice community. It was attractive and quite expensive. It was well-kept and easy to get around in. They have elevators and steps. You can walk the grounds, and it seemed to be a safe place. Their clientele was sort of high-priced people, i.e., country club guys. What impressed me most were all the activities that they have going on there. They have a full set of activities scheduled. We even went to a concert there. Their musical director brought in a professor from one of the colleges to play a piano. They also have a sing-along bar, and they have chorus there who sings songs. At Well-Spring, they would take their residents over to the coliseum for special events, usually like musical events. They would be rated a 5 on the amenities. They have a restaurant where you walk down the line and they have people behind the line that will dish out whatever you like. Also their staff was very congenial, quite forthcoming, eager to help, and knowledgeable.
---
Hollis2
September 11, 2014
I visited this facility
Well-Spring was a lovely facility, but you have to buy-in. They have different apartments, a swimming pool, and stuff. It was like a five-star hotel and has a good reputation. Depending on what other people wanted, I would certainly tell them to look at this place.
---
cherry21
July 07, 2013
I am a friend or relative of resident
Well Spring is beautiful, meticulously maintained, generously staffed with attentive friendly employees, large comfortable facilities, fresh flowers in public areas, exceptional food. There is a very high level of security for the residents, and quick attentive additional care when needed. But, for anyone considering Well Spring, it is very important to go in with eyes wide open - this is extremely expensive. The entry fee is steep to start with - took the entire value of the home my parents sold, and then there is a monthly fee. With one parent in skilled and one independent, that monthly fee hovers around $10,000 cash (no help from Medicare or insurance), and it will go higher as they need more care. I suspect this would be challenging for most families to afford, even from the social class that Well Spring typically draws.
---
flowersgue1
August 28, 2012
I visited this facility
Upon entering Well-Spring, your attention is turned to the facilities grounds. The grounds are well manicured, beautiful, inviting, and have walkways for its guests and visitors. When I arrived I met with Laura, who was doing an internship there. Laura gave me a tour of the entire complex. The social/common area was warm and had plenty of places to sit, a huge flat-screen tv, an area for games, and many other amenities. She then walked me around the rest of the complex. I was even able to look tour the inside of an actual living quarter (guest apartment). There was no difference at all between the guest apartment at Well-Spring and a normal apartment that you and I would live in, except for the fact that they were catered the older guests. The cabinets were a little lowers, bars in the bathroom, a step-in/roll-in shower/bathing area. This facility was very well maintained. If I had a family member who was interested in a retirement community I would recommend Well-Spring without hesitation.
---
uninc4life2010
August 22, 2012
I visited this facility
As stated above, Well Spring is an assisted living facility that cares for 3 types of elderly individuals. The first type are entirely independent elderly individuals who do not have a problem caring for themselves, driving themselves, and entertaining themselves. The second type are are in the assisted living category, and need a little extra care and attention to get by, but are otherwise fairly independent. The third type is hospice care, and it deals with the very elderly who are finishing up their final chapter. The staff seemed very knowledgeable and caring, as well as compassionate. The residents seemed as if they enjoyed staying there, and that they were satisfied with the care and attention they received.
---
trevh73
November 11, 2011
I visited this facility
Well Spring is a very beautiful facility. I have had the opportunity to visit a few times with my church. They go out of their way to make sure there are a lot of activities for the residents. The staff is very friendly and helpful. The residents are really nice and friendly also! I love visiting them and helping to bring a little sunshine into their day.
---
Patience2143
July 27, 2011
I am a friend or relative of a resident
My mom has lived at WellSpring for 16 years, and throughout that time she has received superlative care. She has progressed from independent living to assisted living and is now in skilled nursing care. Her physical surroundings are beautiful, and the care given by the staff is outstanding. I am so grateful that she is there!
---
jksmith77
July 26, 2011
I visited this facility
When I first pulled up the the facility I immediately got a strange feeling that I was in a place that I would want to be in if I was an elder. And for me being only 34 years old, that is a strange feeling. I went through the main entrance and spoke with the receptionist sitting at the desk, well actually there were two women chatting up a storm. Off in the distance you could see some of the patients and staff laughing and "cutting up" like there was a party going on. I explained to the ladies at the desk that I was looking to possibly volunteer and I wanted to roam the grounds and they said that it would be okay if someone was to walk with me so one of them accompanied me. She started to explain the "ins and outs" of the facility. While she was doing that I was paying attention to the surroundings. At one point I noticed a pair of people, a male patient and a female nurse sitting down talking and the man fell off the seat. The speed at which the nurse moved impressed me. She was on him like "white on rice" and there were two other care attendants there also within seconds. The man was back on his feet within 10 seconds and that is no fib. As I continued my stroll, all I could see was smiles. How could a living center full of the elderly be full of smiles? Games being played, laughter everywhere, playful banter at every turn...that is how.
---
---
Well-Spring is a continuing care retirement community in Greensboro, NC that offers housing options for currently healthy people who want to secure their healthcare plan throughout the aging process. Contact Well-Spring for more details on CCRC housing and rates.
Top Cities for Assisted Living
---
Request Info
Get full access to reviews, cost information, and amenities