Shell Point Retirement Community
Talk to a Family Advisor: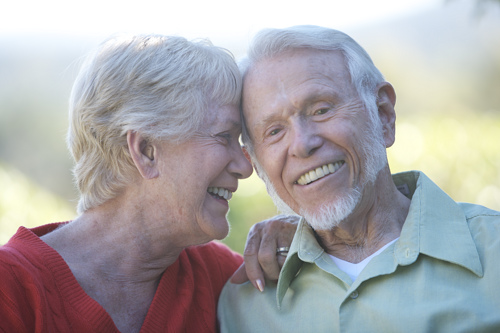 Top nearby Continuing Care Retirement Communities
Reviews of Shell Point Retirement Community
---
Lynn375311
February 23, 2017
I visited this facility
Shell Point is near the water which we like as it's on the Caloosahatchee River. It's got an active program that has an 18-hole golf course. The people were very nice. There is a wonderful church program and an extensive library. They have a variety of food. We are taking a small unit because we prefer to be near the water.
---
HB
November 03, 2016
I visited this facility
At Shell Point Retirement Community you had to be responsible for like your own meal, and you had to buy into that community as well. Then, they had like a restaurant, and I thought the meals were like separate. However, it was a wonderful community with a lot more activities. They had the most activities that I saw. They had golf and tennis. It was by a big lake with boating and fishing and all that. It was excellently maintained. They had excellent staff over there.
---
DT726461
October 18, 2016
I visited this facility
I went with my brother for a tour at Shell Point, and the place was beautiful, but the cost is ridiculous; it's too expensive. For their amenities, they just had everything. They have two golf courses, swimming pools, and all kinds of recreations. They also have all types of buildings that are beautiful. It was a huge place. They also have a bus that can take you for a tour. It was everything you could want, but very expensive.
---
Elizabeth224404
September 13, 2016
I visited this facility
Shell Point Village is absolutely wonderful. We like it there because we can take our boats, our kayaks, and our jet skis. They have Olympic swimming pools and a golf course. They have a full range of housing, and there are probably 350 different activities to do everyday including trips. We like the location of it with all different eating places. You get like a credit card, and you go wherever you want to eat. The rooms are like in big condos.
---
Cathy023016
August 22, 2016
I visited this facility
I really enjoyed being at Shell Point. My friend's mother lived there, and we were moving her back up here in Indianapolis, so I stayed there for a few days while packing up. Everybody was very friendly, and there were lots of activities. The food was good. It was a good atmosphere. If I retire someplace, that would be where I would go, I hoped.
---
Visiting Reviewer
August 18, 2016
I visited this facility
Shell Point was beautiful but very expensive. I saw residents kayaking. The place looked like a resort. The staff who accommodated me was very nice and well groomed.
---
happy resident20
February 22, 2016
I am/was a resident of this facility
We chose Shell Point because we like Florida, and it's a newer place. They have a number of dining rooms, and the food is good. We are happy.
---
Betty105901950
September 29, 2015
I visited this facility
Shell Point Retirement was wonderful. The staff was really nice. It was just not for us.
---
Laverne6
August 27, 2015
I am/was a resident of this facility
I went to another place because my kids thought that I should be in a place where I wouldn't be alone, so I sold my home and went to another place in the area -- Shell Point Retirement. It was more of a place where they had all kinds of people in the same group; there were people that were not well and people that needed more help and all that kind of thing. I knew if I wouldn't stay there very long and that I would be leaving, so I just said, "Kids, I got to get out of here." Shell Point is a Christian community, and they have lots and lots of money, but they've got this older place, which was a hotel, and turned it into a retirement place.
---
Caring110224450
July 04, 2015
I visited this facility
The best place that I might consider was Shell Point. It was just beautiful. It was just like a resort. The grounds, the food, the dining, and the apartments were really nice. They offered a lot. We only saw one room, but it depended on what you were looking for. A one-bedroom was of course smaller, and there were two-bedrooms. They had a lot of activities, and the people were not that old. It seemed like a lot of them were still in their early 60s. That would be a place people would want to be, unless you couldn't afford it. Inside, it was very clean. They had a library, and they had all kind of services there.
---
Suzanne35
June 13, 2015
I am a friend or relative of a resident
12 years ago, we knew somebody who came here and then we came here to look at it, and we liked it. We have been here since 2010. Shell Point is a good place; there is a huge assortment of apartments. There is everything from a studio apartment to three or four bedroom apartments or a house, and they are clean. It is a big place, there are four restaurants, and the food is fine. There's a lot of athletic things to do, there's a golf course, and there's a marina, several gyms, swimming pools, exercises classes, and tennis courts. It is on a river that flows out into the Gulf of Mexico. It is beautiful, well-maintained, and clean. Most of my experience is good. It is safe and secured.
---
Caring104335050
March 31, 2015
I visited this facility
We found Shell Point, and we really liked it. It's great, and it offers all levels of care. It doesn't even look like a nursing home. It's modern; it's not the wallpapered looking, and they don't have to have dinners every night which is wonderful. I like that, because we travel a lot. You have can ask for it, but you don't have to have it with you. It's absolutely wonderful and spacious with lots of oxygen. There's a home and condos; it's varied living. There's biking and walking paths. It's just like a resort community -- very nice.
---
Caring100716550
January 13, 2015
I visited this facility
We went to Shell Point. It is a huge facility. They have 3000 residents. They have a golf course and a tennis court on the property. They have indoor and outdoor pools. They have a choice of seven different buildings. They have areas in the woods, and they have areas of single homes. Whatever you could possibly want for a facility, Shell Point has it, both private homes as well as living in a wood rise or a high rise. I met two or three people, and they were all extremely courteous and kind, but I had no contact with the staff, e.g. medical or servicing.
---
Caring92401050
August 21, 2014
I am a friend or relative of a resident
My father is at Shell Point. The experience is very good. The facility is excellent. He has a one-bedroom unit and it is very nice. He has a private bath. He actually got a small half-bath. It is nice. They keep it up. They come in and vacuum and clean every once a week. They change the linens once week. The staff is very good. They are excellent, I would say.
---
Caring81779550
August 14, 2014
I am a friend or relative of a resident
It's fabulous. It's working out great for my mother-in-law. At Shell Point Village they have thought of everything and they have every angle covered. It's just a lovely place. They have lots to do, anything that you can think of. There are woodworking, pottery, and art. The staff is outstanding. Every single person is caring and incredible. I would totally recommend it for anyone. It's a great choice.
---
Robert88438050
July 31, 2014
I visited this facility
Shell Point Retirement was an excellent community. It was an expensive community and it was quite large. There were a lot of activities, very active people, and it was beautifully kept. But for some reason, getting into it was very difficult. They had a long waiting list with few openings. They had a golf course and they had kayaking because the facility is close to the river. They even had boat slips that you could reserve. It was really upscale; these people were well-off. We actually visited some friends who live there and they love it. The place was really beautiful and I would have moved in there in a heartbeat.
---
Caring70747350
April 12, 2014
I visited this facility
Shell Point Retirement was really nice. They have different buildings and different levels, and when we looked, we thought we couldn't afford it. The rooms were real nice, clean, and big enough. Some of their places overlook the water. The staff was very good. They have all kinds of activities according to what you're able to do. Some of them are still able to play golf. They have it all at that place. It's a clean and beautiful place, interesting to just go through there and look around. It's not far away, but it's not right in town.
---
anitj
May 10, 2013
Other
It is a lovely campus with many cultural and social activities evident. However, we were told that it only accepts married couples or "blood relations" such as sisters or brothers due to "insurance reasons" and "state laws." Unfortunately this excludes those who wish to share living quarters as well as share expenses with either same sex or opposite sex unmarried partners is what we were told by the sales staff.
---
Onsiteview
May 03, 2013
I am/was a resident of this facility
My wife and I have lived at Shell Point for over ten years, and we agree with the glowing reports by other reviewers. We shopped around other similar facilities, and it soon became apparent that none had anywhere near the amenities we enjoy here. Some things not mentioned elsewhere are a continuing learning program on a wide variety of subjects, (called the Academy.) Tour planning, to local and state points of interest - even cruises. Also the sense of family that develops, especially among those in your own building, where parties and events are regularly scheduled. If anyone loses a spouse, they are never alone here. Being operated by a missionary alliance you might think it's too "chucrhy" for you, but that's strictly on a participate as you wish basis. Small pets are allowed, and there are many seen walking their little poodles, dachshunds, etc. Just about all important services are included in your monthly fee, except your telephone. There's even a regularly scheduled, (free,) bus service around the campus. We've never regretted moving here, and think it's important to hear a strong vote of approval from a resident.
---
Lolly2
July 24, 2012
I visited this facility
I visited Shell Point of Fort Myers. It's like a resort. This place is very nice but I would not call it a resort, maybe a nice hotel. It's a very beautiful & nice place. It's a younger community; the average age is 70. They have a very large community. I would recommend this facility to others.
---
Jerry3
June 14, 2012
I visited this facility
was very impressed when I visited Shell Point. It was very nice and clean. The apartments were amazing and some were really fancy. Some apartments were larger and some were average. The staff was nice and toured me around the community. The residents seemed busy and going around a lot and they seemed happy. They have a cultural center there and wood working and things like that available. I really like the place but I'm not sure yet what to expect. I still need to look for other communities.
---
tkhe99
September 30, 2011
I visited this facility
I visit the Shell Point retirement community in Fort Myers Florida on a weekly basis for my job as a maid. It is a clean, neat, well planned community with many ammenities. There are several different types of living arrangements within the community which range from single family homes to assisted care facilities. In addition to a golf course and pools, they offer computer courses, a variety of hobby classes, many social functions, and holiday celebrations. It seems like there is something going on there nearly every day of the week!I work for six different people who live in Shell Point, and their only complaint is the cleaning staff. Though the grounds and common areas are all clean at all times, the cleaning fee included in their monthly dues, cover only twenty minutes of maid service per week.That is why several residents have hired me.Though I am an outside contractor, I am always treated with courtesy and respect by the staff. The residents are always quick to chat and seem to be quite neighborly with one another. Nestled in beautiful Fort Myers Florida, it is only steps to Sanibel Island. Most of the residences take advantage of sweeping views of the island and surrounding waterways.
---
ziggy3339
August 08, 2011
I visited this facility
This is the finest facility of it's kind. I've been to many looking for others and rating them and this by far is the best. For one thing, the people who actually live there are happy. You won't find a long face anywhere. Plenty of company surrounds people who may be retired but are no where near ready to stop living. This is a place for people who want to live, explore new interests and bond with others who also want to enjoy their life. There's several restaurants right there and the food is healthy, excellent quality and lots of choices. The staff is friendly, not condescending one bit and eager to please. It's on the beach and the views are spectacular. I can't think of anything they've left out. State of the art facilities for all medical care (doctors right on the grounds) and they even deliver meds to your door. In fact, anything that's wanted can be had there. I enjoyed seeing the different living quarters (wonderful), exploring the grounds, gardens, things to do and talking with the residents and employees. I've been there 4 times now and each time I learn some new wonderful thing about it. It's not cheap but if you've saved enough pennies this is the place to go. Don't wait until you're too old to enjoy it. The lifestyle is incredible here!
---
About Shell Point Retirement Community
---
Shell Point Retirement Community is a continuing care retirement community in Fort Myers, FL that offers housing options for currently healthy people who want to secure their healthcare plan throughout the aging process. Contact Shell Point Retirement Community for more details on CCRC housing and rates.
Location of Shell Point Retirement Community
---
Request Info
Get full access to reviews, cost information, and amenities