Oakwood Common
| Continuing Care Retirement Community
Claim 16391 Rotunda Dr, Dearborn, MI, 48120
Caring.com Listing
Talk to a Family Advisor: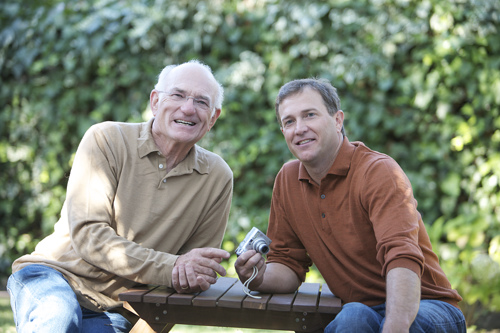 Reviews of Oakwood Common | Continuing Care Retirement Community
---
weeping pear
August 02, 2017
I am a friend or relative of a current/past resident
I removed my father from the facility and took him directly to the er. The inadequate care was matched with food service that was insufficient in meeting his cardiac dietary needs. The staff was nice enough, but incompetent and oblivious.
---
Tina422284
April 13, 2017
I am a friend or relative of a current/past resident
My father was at Oakwood. They let him go home with kidney disease. He came home too early. When he got out, he was back in the hospital. In my eyesight, he got out too early. I wouldn't recommend this place again. The rooms were nice, and that part was good. I like the way they had it set up so that the family can come and visit him. We sat in the room with the TV and were able to play games. The physical therapy person was good too. But if my father had an infection in his kidney, he should have known before he left. When he told them he was having a problem urinating, they said he wasn't there to treat him for that. My father also said there wasn't enough food, and it was the same old thing. Cleanliness was OK. It was nice and decent, but I didn't like the way that they didn't treat him for everything.
---
4 0f 5
January 20, 2017
I am a friend or relative of a current/past resident
day one, dinner wasn't serve until after 7:00pm.
---
Cathy701348
December 06, 2016
I visited this facility
Oakwood Common was very nice. I liked the way it was set-up. They have patios, garage covered parking, and walking trails, and that was a plus. They served us lunch, and it was very nice. I liked everything about it, but I just couldn't afford it.
---
Dana328067
September 01, 2016
I am a friend or relative of a resident
The meals at Oakwood Common are really good. I was very impressed with the staff. For example, a nursing assistant put my aunt on the toilet and I heard her say, "Janey can you see me? Talk to me! Look at me!" and she went out to the hallway. While she was getting the people to help, I went in the bathroom and that's when I saw Aunt Janey having a mini-stroke. When the nursing assistant out, three different people came up to look at her and observed her and they got her out of that. There were three different people who assisted Aunt Janey when she had that stroke, so I was very impressed with that. Outside of the community was OK, but there's an awful lot of parking lot. There were trees around the facility itself, but it was so big and had different entrances, I thought it was confusing.
---
Paying attention
November 22, 2015
I am a friend or relative of resident
My mother was in their care of 10 days. We moved her as fast as we could. She had one nurse that she loved, other than that, they were either rude or disinterested. She never saw a doctor in the time that she was there. She is in another facility now so I have another experience to compare with. Entirely different. She has seen a doctor, been referred for care, transported to the doctor, is doing better and looking better. She wanted to die in Oakwood Commons, now she has some interest in life again. I think that says it all.
---
P_ivy
August 27, 2015
I visited this facility
My mom was here. She wasn't very happy with the facility. The food was not appealing at all. They did seem to have snacks in the evening, but my mom isn't a snacker. Not sure if all these places are depressing, but this one was. Some of the staff was really good, some not so good. My mom never felt that they responded fast enough, but that could have just been her perception and fustration over having to rely on others for everything.
---
Caring97893650
November 26, 2014
I visited this facility
I liked the Oakwood Common very much, and I would be very interested in doing it. Other than that, I haven't compared it to any other places.
---
Reneebl
June 18, 2014
I am a friend or relative of resident
My father who was In here for about two months. He had wounds on his feet that required daily bandage care. The nurses here failed to properly do this, resulting him to acquire sepsis, causing his death. He was only 57. PLEASE, I highly advise you not to recommend this place to any loved one.
---
Kathryn384
March 19, 2014
I visited this facility
My Mother was in here a while back. The conditions were appalling. The staff was mean and rude. My whole family was extremely disappointed with the manifold inadequacies of Oakwood Commons dirty facility and unqualified and abusive staff. If you Love your human, DO NOT PUT THEM AT OAKWOOD COMMONS.
---
Caring73975550
January 30, 2014
I am a friend or relative of a resident
My mother passed away but she was at Oakwood Commons for three years. It was close to where I lived and worked. There were not a lot of activities for seniors. You could request what you wanted to eat, the food was alright. Generally, the staff was helpful but the problem was there was a lot of turnover. Some of the staff was very caring. It was an average-sized room. It wasn't too small, it wasn't too big. You could bring in whatever you wanted.
---
Caring0716
April 18, 2013
I am a friend or relative of a resident
My friend settled at Oakwood Common. Everything was great at the facility, although it was a little expensive. The staff gave plenty of attention especially to the residents who had memory problems, physical problems or illnesses. They were very good with their job. Everyday they had activities for about 4-5 hours. There were bingo and exercise classes. They went to restaurants or a choir came in to perform. It was worth it.
---
VirginiaB
February 15, 2013
I am a friend or relative of resident
Although this place gives the illusion of being nice I would never recommend it to anyone. Over the holidays the staff was never seen. The nurses try but there aren't enough of them and the aides just don't care. They never seemed to go above the minimum. Very disappointing place.
---
wheeltennant
June 30, 2012
I visited this facility
Very, very clean. Different meals each night, lots of activities throughout the week. The only thing I found was a con was the small nature of the rooms themselves, although pricier rooms afforded more space.
---
A1RWZDWCG7IHKK
June 29, 2012
I visited this facility
I was very surprised with how big Oakwood Commons facilities were. They had different buildings and different floors for people of all medical backgrounds. There were some areas for people that were married, some for people that had a lot of memory problems, and areas for those who needed extra medical attention. The staff seemed nice enough, but not many were overly friendly or welcoming to me even though it was obvious I was not used to that kind of environment. The facilities were very clean, and they had cleaning men and women consistently coming in and out of rooms while I was visiting. The building themselves were very organized and there were lots of areas for the patients to socialize and interact and it seemed like many staff knew their patients in their area by name. Overall it was a pretty positive volunteering experience, and I learned a lot about what goes on in assisted living homes.
---
Social Worker # 1
December 06, 2011
I visited this facility
I think Oakwood Common is not a very good choice for someone who needs skilled care because their staff appeared to be over worked they also appears to be some what short staffed need more available staff to tend to their skilled care residents in their nursing home. I would recommend Oakwood Common Independent Retirement Community and assisted living for someone that is looking for placement for a friend or family member. Oakwood Common is a beautifully landscaped community and neighborhood that is very safe and secured. The surrounding neighborhoods are also beautifully landscaped and very well structured and maintained as well. They treat heir residents very nice. Their residents in their retirement community are primarily independent and need less care. Independent Living, assisted living and rehabilitation and skilled nursing facility is the services that they offer their residents an array of social events, activities and recreational activities as well. Their independent living residents seem to be socializing and interacting with one another and they also appeared to be happy and enjoying themselves. I would rank their independent living and assisted living facility a five stars rating for their excellence and expertise.
---
tiredcaregiver
November 18, 2011
I visited this facility
The facility looks as if it is well cared for in the independent living area and assisted living. Costs and pricing is on the high end. Attention appears to be given to the common areas, dining areas and those that will make "first impressions". The reputation (from speaking with a variety of residents and their families) is within the range of somewhat satisfied. Dementia and Alzheimer's care rates lower satisfaction from families of residents. High resident to aide ratio, difficulty getting medication changes, nurses to react to concerns, even more difficult to get doctor consultation. End of life care appears to leave much to be desired, patients calling for help, long periods of time between needing/asking for assistance and reaction from frequently distracted and seemingly uncaring staff. If you can't be there, don't leave a family member alone, is what I have been told. Overall, there are better facilities for your loved ones within this price range.
---
---
Oakwood Common is a continuing care retirement community in Dearborn, MI that offers housing options for currently healthy people who want to secure their healthcare plan throughout the aging process. Contact Oakwood Common for more details on CCRC housing and rates.
Location of Oakwood Common
---
Request Info
Get full access to reviews, cost information, and amenities