Juniper Village at Bucks County
| Continuing Care Retirement Community
3200 Bensalem Boulevard, Bensalem, PA, 19020
Talk to a Family Advisor: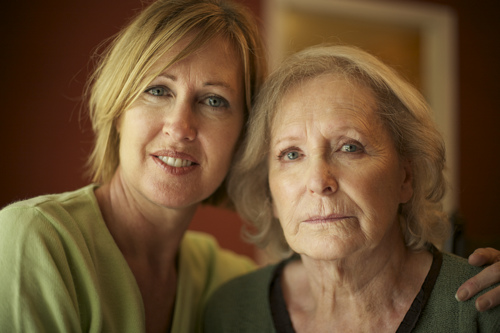 Top nearby Continuing Care Retirement Communities
Reviews of Juniper Village at Bucks County | Continuing Care Retirement Community
---
Lynn082811
September 14, 2016
I visited this facility
We saw Wood River, which was lovely. I liked just how nice it seemed. We had a very good lunch, and the food was very good, but it was too expensive for me. Everyone was very friendly; even the residents were happy to see new faces coming in. It was really lovely. They have a store where you can buy things, like a flea market. They have a walking path, and my favorite thing was they have screened-in balconies so you could sit outside. I can't move into a place that doesn't have a patio or a balcony.
---
A Fellow Reviewer37
December 31, 2015
I am a friend or relative of a resident
Wood River Village is a continuing care program, so it is a life and there are no up fees. It is a flat fee. Everybody is genuine. They're a 5-star rated program. The care is excellent. From what I have seen so far, everybody has been very helpful and right on the money with everything. It is pricey. The room is large though. It is 800-square foot. It is a large room, and compared to everything else we have seen, this was much nicer. They renovated two apartments together and everything was brand new. The dining area is beautiful. They also have café upstairs. They just have a lot there. I would recommend them.
---
179walker
December 02, 2015
I am/was a resident of this facility
I am a resident of Wood River Village. I chose this facility because of its location and price. I priced other facilities that cost more to enter and had higher monthly charges. None of them are really inexpensive. Although the facility is older than some of the newer places, the food is great, the staff caring and the residents friendly. Services are provided according to the agreement that is signed when you enter. All facilities of this type have annual increases, but our increase for next year is less than at least one other facility I know of. The residents of Wood River Village will be glad to welcome you to our community.
---
Don't get ripped off by WRV
September 12, 2015
I am/was a resident of this facility
Don't be fooled. They'll treat you like they care until you sign the contract and give them your hard earned money but after that you'll never get the time of day. Check with the State for all the complaints lodged against this facility and you'll know this organization is below board. It starts from the first person you meet in the Sales Department and continues to the top. Many of the neighboring facilities in Bucks County offer a more caring and honest environment. You'll be glad to choose an alternate facility.
---
Caring67887150
January 31, 2014
I am/was a resident of this facility
I have been living here at Wood River Village for three and a half years now. If you buy into this facility, which is expensive, you can get life care. They have continuing care where you can go and live when you're not able to be in your apartment any longer. They have all the facilities. I looked another one besides this and I chose this because I just felt more comfortable here. They make you feel very comfortable. I'm independent and I'm very happy with that. I have a nice apartment. I have a living room, a bedroom, a jalousied porch, a big closet and a bathroom. We only get one meal a day, a dinner and that's really all I need because I can make something quick for breakfast. Food is very good. We get a wonderful food for supper. They have a big dining room and it's very pleasant. They also have a good wait staff and they'll help you as much as you need, e.g., cutting up the food for you. Their care staff is also very good. They have a nursing section there where they would have doctors that come in a couple of times a week. For activities, they have movies on Saturday night and bingo on Sunday. They would hold church service here most of the time. They go out for dinner once a month if you want to go. Every Friday, they would take you to shopping centers, e.g., Targets and Wal-Mart. Every Tuesday and Thursday, they would go to the grocery store.
---
Robert31
September 26, 2013
I visited this facility
Woodriver has 2-story building apartments and all have either a patio or a sun porch and I liked that. They have different activities, a workout room and some clubs but they limit it. It's not as big as the other places we looked and it's an older place. We had lunch and it was good food. They have tiny rooms and kitchen. I didn't like the policy on some things like leasing.
---
polina4
September 21, 2011
I visited this facility
I saw very true and simple service at this community. I noticed multiple interactions between the caregiver and the elderly. It felt that there were many more nurses than nursing assistants, which indicated that the quality of the place was noteworthy despite inexpensive decorations. The facility inside was very warm and clean. I overheard two nurses discussing the difficulties of treating their patients with memory loss, in a very mutually-driven conversation. One was recommending the other some ways to handle situations where the patient misunderstands or is frustrated with words and instructions. I also browsed over wall boards in which one has a whole board devoted to suggestions about how to make the environment more personalized and in which relatives left letters and posted notes filled with recommendations. I also saw one board with continuing education courses that the facility was offerng to its staff. That suggested to me that the place was not only welcoming for its intended customers- the elders, but also educational and flexible to outside communication and interrelational feedback. If I had to speak about its downsides, I would say I have been intrigued by its atmosphere that I did not notice much aside from the profanity that I heard betwen the staff at the front desk. If you want to welcome people in, all negative communication must stay outside the facility.
---
T.N.S
August 17, 2011
I visited this facility
We looked at Wood River Village while searching for a place for my mother in law that was close by and in the area. The facility beautiful and we found the staff along with the residents to be warm and friendly. At Wood River Village it appears the staff encourage bonding between residents which is important as it maybe a difficult transition to make for some. The only reason I have rated the facility a 4 our of 5 is due to the fact we feel it is a bit pricey.
---
From Juniper Village at Bucks County
---
Juniper Village at Bucks County is an Independent LifeCare Continuing Care Retirement Community spread out over 20 beautiful acres in Bensalem, PA. Conveniently located outside of Philadelphia, PA and serving the residents of Bucks County and surrounding areas for over 30 years, Wood River Village feels like home from the moment you walk through the doors.
Juniper Village at Bucks County believes in Aging in Place, which provides independent residents services in the comforts of their own apartment.
As our residents start to need a little assistance with dressing, bathing and medication management, our friendly staff will come to them and help them with these services…For NO extra cost. Call today to have lunch with a Bucks County resident to find out more about our lifecare community. Juniper Village at Bucks County, Your Plan, Your Life, Your Community.
Location of Juniper Village at Bucks County
---
Request Info
Get full access to reviews, cost information, and amenities