Starlight Homes Assisted Living at Briardale
4623 Briardale Street, San Antonio, TX, 78217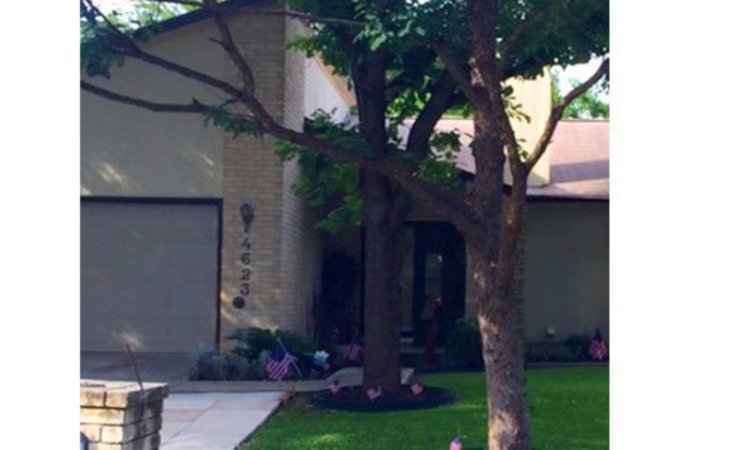 Reviews
of Starlight Homes Assisted Living at Briardale
---
Overview of Ratings
---
September 21, 2017
I am a friend or relative of a current/past resident
Good to excellent. Would like mom to have more exercise.
September 12, 2017
I visited this facility
My mom is going to move into Starlight Homes. We're really impressed with it so far. They have two care workers a day who work 12-hour shifts, and another two workers come in and work the evening shift. They have a menu for the entire week and activities. They bathe them on a regular basis and do the medication management. They have people out doing activities. We were really impressed with how they ran their operations; they're very organized. It's very clean. They're very familiar with dementia and the behaviors associated with it and were very comfortable with her dietary restrictions. It seemed very promising. They had quite a few activities, like puzzles, cards, painting, and other activities. For the ones who were able, they took them to the mall. The staff seemed very knowledgeable and professional. The menu was excellent. They had a nice covered patio and a very small backyard.
April 05, 2017
I am a friend or relative of a current/past resident
My mother is well cared for at this facility.
March 29, 2017
I am a friend or relative of a current/past resident
Excellent care, reliable, kind, and caring staff. The patients are loved and treated with respect even when they are difficult. I am so very comfortable and happy with my mom here. The loving care, clean facility, happy residents—I couldn't ask for a better place.
February 26, 2017
I am a friend or relative of a current/past resident
Starlight Homes provides the best care possible for my aunt who has dementia/Alzheimer's. The caretakers are attentive to her needs and keep her on schedule that is familiar to. I highly recommend Starlight Homes.
February 21, 2017
I am a friend or relative of a current/past resident
Great family environment that makes visitors feel at home. Residents are always happy and well taken of.
February 17, 2017
I am a friend or relative of a current/past resident
I like Starlight Homes. They take care of my mom really well. It's nice and clean too. The staff are respectful and always looks busy. My mom participates in some of their activities. The food is okay, it's well balanced. I'm also satisfied with my mom's shared room. What impresses me are the caring staff and to see that everybody is out and not stuck in their room.
February 07, 2017
I am a friend or relative of a current/past resident
I was looking for a place for my mom and I found Starlight Homes online and two other facilities. I went to those places and I decided to take her to Starlight because it's more like a home environment and more personalized. So far, my mom has been there four months and I'm happy with them. They are very professional people. They have a few more residents and everybody is happy too. They monitor my mom's vitals and they're doing different activities. Even though she is bed bound, they still take her to the living room which is good. That's what I'm looking for: her to be rotated in different places at home. Mom is doing ok, I'm very satisfied with this place. I don't have any problems as well. Mom is always clean and fine but she is in hospice too. She has a nurse that comes in to visit her once a week. They keep mom pretty comfortable.
January 31, 2017
I am a friend or relative of a current/past resident
My mother needed care so we placed her at Starlight. It's on a very convenient location. They just do all around good care. Her accommodation is very nice. I think she's the only resident that has a private room. It's very nice, they keep it very clean. They have bingo, a spa during the day or night, paint their nails, make crafts and go out in a week. Mother had dementia, that's one of the reasons why we put her in an assisted living facility. She was forgetting and had not been eating so she had lost a significant amount of weight. I actually haven't eaten the food that they prepare there but I can tell they must be serving good food on a regular structured basis because having her there in their care, she gained twenty pounds. So she's doing really well. They've been really good, we haven't had any complaints. I'm actually very impressed with them.
January 31, 2017
I am a friend or relative of a current/past resident
This is a very nice, happy and cleanest facility. Love all the workers here.
January 27, 2017
I am a friend or relative of a current/past resident
I'm very happy with Starlight. My mother is living there. My brother and I checked some other places out and we liked it because it's homier atmosphere and the most guest they have is twelve. We're very pleased with the care. They bring in someone who cut hair when people need that and have people come in and entertain them from time to time. They have a good dietary, cook everything right on the premises and everything freshly made. I've not eaten there the regular meal but the owner is very good about Thanksgiving, Christmas and Fourth of July occasions. She will invite the relatives and friends of the residents and has very nice meals. I just think it's a very well run facility. I think very highly of them.
January 11, 2017
I am a friend or relative of a current/past resident
My last visit at Starlight Homes was for a Christmas party. We had a nice party, everything came out fine. My mother was off, she didn't want to sit up. But they had her up and sitting. She'd basically given up so they're trying to keep her active and healthy as they can right now. I've got no complaints about the people there or what's going on. If I didn't like what was there, she wouldn't be there. We put her in three or four different places and this one is the best from all of them. I am happy with them as they are.
January 05, 2017
I am a friend or relative of a current/past resident
I go to Starlight Homes Assisted Living because my husband is a resident. Last October, he's been there four years. He tells me he wants to stay there. He likes it there. He enjoys the staff; everybody takes good care of him. I think the staff takes good care of the people that are there. I haven't seen anyone being mistreated or anything. The staff are all very attentive. My husband's accommodation is good. He likes watching the television, just stay in his room or go out in the patio. If they do a little function, he sits in the dining area. They all sit down and do things together. The last time I was there, they had a family gathering for the families. All of the people were invited to participate in the little party.
January 05, 2017
I am a friend or relative of a current/past resident
Ken is my former husband and a resident of Starlight Homes. I can give Starlight several gold stars. We've been there over three years coming four on April. The facility is immaculate, well kept, pleasant and homey. The staff is outstanding. I really appreciate their help to stay in touch with me. I'm out there probably two or three times a week, go in at different times and everything is fine. They take good care of him. I can't say enough good things for them. I see them exercise in the living room and play games at the table. I have been present for both of those things and had taken part in them. They also have good entertainment. They bring in a singer and a keyboardist. They have special occasions too. They just had a wonderful Christmas party complete with Christmas carols, wonderful food and gifts for everybody. They're always full. I mean if someone passed on, they fill the spot. They really take good care of their patients much better than any nursing home. I have been to many nursing homes, I would definitely choose this over any of them.
September 30, 2016
I am a friend or relative of a current/past resident
Everything is wonderful at Starlight Homes, as far as the ownership, the staff, the care, and the food. My dad is happy and satisfied with the food. Everything about it is nice. I have no complaints.
February 05, 2015
I visited this facility
I recently visited as I'm in search of a home for my aunt and I must say that I was very impressed by the environment and the staff as it was very clean and the staff was very friendly and professional. I would without any hesitation recommend this home to anyone who is in need of assisted living for their loved ones.
April 23, 2014
I visited this facility
I had a visit at Starlight, and it was like a home setting, which might be something for some people, but I thought my dad needed more of a sense that he could interact with others. I think they only had 10 or 11 people there, and most of them at that time seemed to be functioning lower than my dad. They seem to do a pretty good job with regards to their food, and because they are smaller, the residents are getting a lot of individualized attention. They told me that they charge $200 a month to take my dad to his doctor's appointments, and at most of the other places that was included already in the price. With regards to activities like outings, they don't do too much of that because they are a small community.
See all reviews (17)
See fewer reviews
Features of Starlight Homes Assisted Living at Briardale
---
Costs
Minimum Rate:

$2500/month
Room and housing options
Companion Suites:

We Offer Companion Suites

Housing Extra:

We Offer Private And Semi Private Rooms.
Features
Computer Room
Resident Transportation
Garden And Patio
Resident Parking
Technology and entertainment
Diet
Diabetic
Kosher
Low Fat
Low Salt
Renal
Vegetarian
About Starlight Homes Assisted Living at Briardale
---
At Starlight Homes your loved one can be at home while being attended by our qualified staff. Due to being small in size our caregivers are able to devote quality time and attention to the individual needs of each resident. We provide signature services to those who value their freedom and independence but also desire high quality care and value for their money. Starlight Homes employs competent, caring and well trained individuals who are responsive to the needs of each patient, their families and the communities that we serve. Each of our staff members must meet the State of Texas educational and training requirements for the services we provide. We also encourage and strongly support continued education for each employee.
Starlight Homes at Briardale is our very first home for seniors. We are a small private pay 12 bed Type B Assisted Living located in the Northern Hills subdivision. We specialize in providing care for seniors with Alzheimer's disease and other dementia like illnesses. Our smaller, homelike design and appearance provides a very intimate and personal environment for both residents and their families. We differ from other homes because of our "Individual Approach Model". Each and every resident is special and unique. We try to find out all the likes and dislikes of all residents along with their hobbies, we then tailor to meet their needs. We charge a one-time non-refundable move in fee of $1000; this will hold your room for 14 days while you finalize all transition details.
Services offered include:
Three home-cooked meals with choice of entrée, served in our elegantly decorated dining room
Simple reminder service for scheduled meals, activities and appointments
24 hour staff supervision
Daily housekeeping services (vacuuming, changing bed liners, dusting, cleaning bathroom)
Light daily suite cleaning
Laundry done weekly, all utilities (including basic cable TV)
Regular monitoring of residents health and well-being
Monthly physician visits
Medication administration (cost of medications NOT included)
Social, educational and recreational programs
Licensed and certified staff 7 days a week
Personalized assistance with dressing, hygiene and grooming
Assistance with scheduled baths
What Makes Us Special
---
We offer excellent & affordable personal care.
Map
of Starlight Homes Assisted Living at Briardale
---
Get Costs