Facts About Assisted Living Costs
How Much Assisted Living Costs in Your State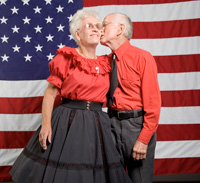 The average monthly cost of assisted living varies by state. Find out what the average is near you. For example, monthly costs for assisted living in Arkansas are quite a bit lower than those in New Jersey or Connecticut. While you may not be interested in relocating to a new state to save on senior living costs, it is helpful to know what the averages are near where you live.
When you're touring assisted living communities, be sure to ask for lots of pricing details. Ask how they compare to other options in your area. Find out whether there's a fee to move in, and what's included in the base price and what's extra. Also be sure to find out how costs might change over time.
Here's an at-a-glance comparison of costs by state: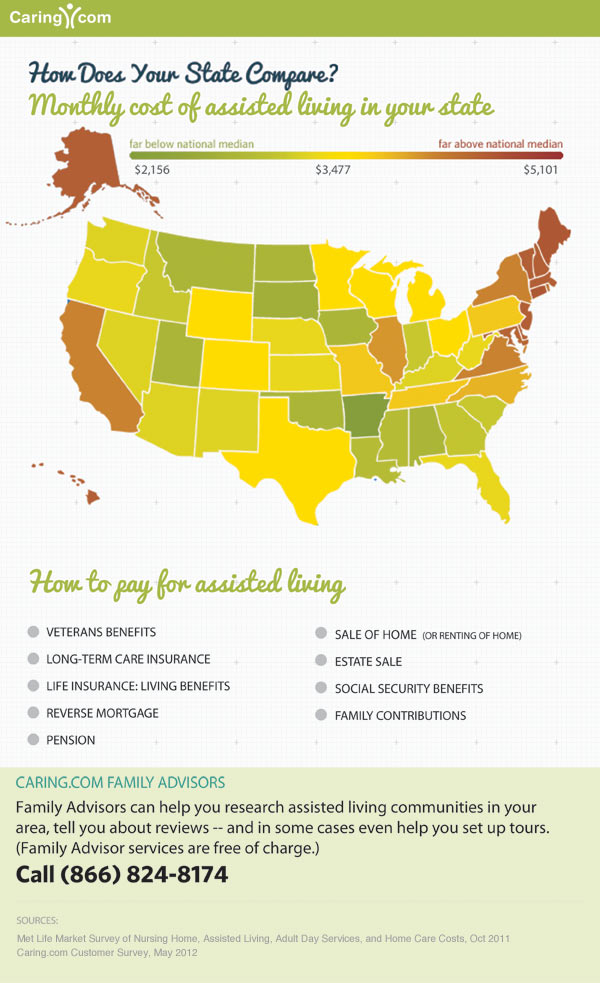 Find Assisted Living | Stress of Moving vs. Stress of Staying
Comments
---
8 months,
I am currently designing for construction a 60 bed Assisted Living residence in Northeast Phoenix. I am very interested in receiving feedback from potential residents as to the types of amenities we should consider. Thank you!
---
almost 3 years,
Im only SSI disability in America what is Medicare I would have to be 30% im going on 60 3 weeks..disabled India loving caring environment
---
over 3 years,
@hott We have information for a range of budgets, and information to help families and older adults understand options in paying for care. Start here: https://www.caring.com/local/assisted-living-facilities and here: https://www.caring.com/senior-money-legal
---
over 3 years,
Hi "fellow caregiver," The chart shows a range of costs per state. We also have information you may find helpful in this area of our website: https://www.caring.com/local/assisted-living-facilities Our family advisors are also available to assist you with cost info about specific communities: (800) 325-8591
---
over 3 years,
Yoy promise costs an give me nothing
---
over 3 years,
my husband and I need to move into assisted living closer to our daughter, but the cost would be almost all of our monthly income without being able to pay for Dr and meds.
---
Stay Connected With Caring.com
Get news & tips via e-mail
---