Caregiver: Bunny C.
A Caring Champion 2013 Nominee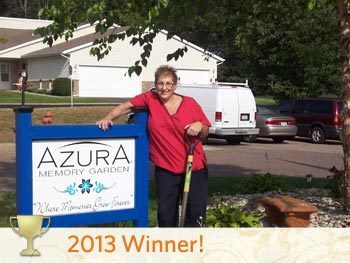 Employer: Azura Memory Care of Eau Claire
Location: Eau Claire, Wisconsin
Inspiration for this Nomination:
Bunny is the most compassionate, amazing and gifted RN that I have ever met. For the past decade she has pulled double duty by working at the Mayo Clinic Health System in Eau Claire and at Azura Memory Care. During her time she has helped countless families struggle through the ups and downs of memory loss. Myself included. I have the pleasure of not only working side-by-side with Bunny, but she and the other caregivers at Azura are why I choose to bring my father to live in our family of care. I knew that with Bunny's help his medical needs would be met, but even more so his quality of life would be increased. I thank God every day that I made a choice that allowed my father to live his final days surrounded by love, compassion and personalized care. Bunny and the Azura team made sure he always had sipping hot coffee, was treated to blueberries and ice cream and went to bed humming Lawrence Welk music every night.
Caregiver's Best Skills and Attributes:
Due to Bunny's longevity with the company she understands that dementia isn't just a disease of the person, but is felt by all who know and love them. She works hard to help families understand that it is the disease and not their loved one who can't remember their name or who strikes out at them. Her compassion and heart, shows in the way she interacts with the residents, their families, our team and our local medical professionals. She is always willing to lend an ear, suggestion or a shoulder. In addition, she has trained our Team to recognize the symptoms that the dementia disease progression can include and give them confidence in how to work with our residents to see their medical needs are met, while at the same time respecting their dignity and making them smile.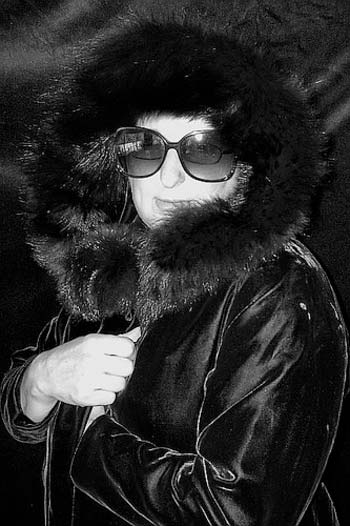 Feedback About This Caregiver:
From a current family member at Azura - "Happy Nurses Day! We so much appreciate all you do, not only for Joanne, but for me as well. The conversations and suggested directives are very helpful in placing Joanne's disease progressions in layman's terms. The syringe fillings and the frequent and continuous persuasive conversations with the physicians do not go unnoticed, they too, are very much appreciated. Again, thanks for being there to manage Joanne's health and comfort. It will never go unnoticed or unappreciated. You have given our family comfort, as difficult as it has been, through your personal care. Enjoy this day as it is most deserved!" ~ Steve C.
More About This Caregiver:
Bunny goes above and beyond to ensure that our caregivers are well versed in all things dementia. She leads by example and also expects the best out of each one. In addition, she provides solace to families and works with our local hospice teams to focus on quality of life, even in the end-of-life.
At Azura Memory Care we have a special area outside of our home, which Bunny has created into a memory garden. Each time a resident passes away she plants an annual in their memory, many times bringing in plants from her own garden or purchasing with her own money. In addition, each year she volunteers countless hours at Azura Memory Care of Eau Claire's City-Wide Thrift Sale to benefit the Alzheimer's Association. In the past 5 years she has helped us raise over $40,000 for the Walk to End Alzheimer's and has participated in every Walk for the last decade, despite back problems from a past stroke. She is truly an inspiration to us all!
Read More Stories
|
Find Assisted Living
| Hire This Company:
Azura Memory Care of Eau Claire
---
Stay Connected With Caring.com
Get news & tips via e-mail
---