Talk to a Family Advisor: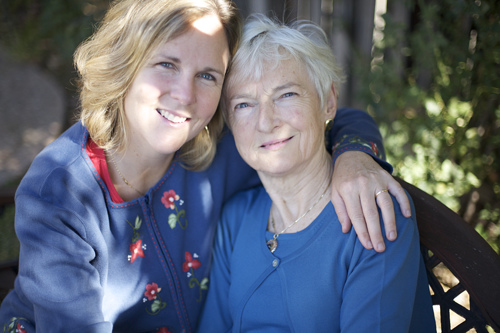 Top nearby Assisted Living Facilities
Reviews of The Kempton at Brightmore
---
AtTheBeach
August 23, 2016
I am a friend or relative of resident
Our mother has been at The Kempton since June 2014 after spending a short time in rehab in the back building, The Commons. There is a waiting list for a reason! It's conveniently located away from the ton of traffic in other parts of the city, they keep the grounds & buildings in immaculate condition, the staff are SO friendly & helpful, they plan a lot of fun things for residents (BINGO is so much fun!), they transport her to appointments when needed, the food is really good (we eat there from time to time. You must go when they have fried chicken or pot roast!), & it's fun to mingle with the other residents (those who want to be social). I am also very sensitive to how places smell & The Kempton always has a refreshing smell to it. Our mother also loves to go to the small pond out back to see & feed the geese. It's like an all inclusive cruise! I recommend that you take the tour & consider getting on the waiting list if there is one. My sister, brother, & I go there often & attend all of their social events throughout the year. The owners of Kempton also just built Carolina Bay off Eastwood Rd which just opened. We can't say enough about the convenient location of The Kempton. I would like to be a resident there if/when my time comes!
---
Alex B.XXWVI
May 11, 2016
I visited this facility
The Kempton at Brightmore was a beautiful, very elegant, and very clean facility. The environment was beautiful and very nice, but the director was not the friendliest person on the planet, and there's a long waiting list for the people to get in. They had a lot of activities and access to a pool. However, if your health declines, you would have to move. The facility was very well kept and everything was top notch.
---
LovelyLady0000031
March 19, 2014
I visited this facility
We were at The Kempton for a short visit and we decided it was too far away from my stepbrother and his family, and to my stepmother and father. It seemed very well laid out, very clean and very nice. The people seemed friendly. The rooms seemed lovely. I saw the activity calendar, but I don't know the program.
---
Jo Ann1
October 09, 2013
I visited this facility
The Brightmore was pretty good and I liked it. Their rooms really stood out to me. They also had activities and the staff was pretty friendly. They had plenty of activities available for the residents.
---
downer family
August 27, 2012
I am a friend or relative of a resident
One day my father fell down trying to reach tall glass in the kitchen, after that day I didn't know what else to do than to look for assisted care living facility. We searched and searched and didnt find one place that could bring such a peaceful feeling of joy and peace of mind knowing that he would never be alone in the event of an emergency. Unlike anyother place we looked at, the kempton at brightmore always had such an amazing feel to it. It had people with real smiles on their faces and they would talk to to you and keep you busy. The kempton at brightmore of wilmington is such a beautiful place you would never think that they would have such an amazing place just for people like my father. when you walk in the door the first thing you see is a staircase that looks so beautiful with the sitting room below it. there so many things to do it brightmore. again unlike any other assisted living facility the brightmore has such a beautiful feel to it that you don't even feel like your at a assisted care facility. now we all have peace of mind knowing that if anything were to ever happen, we would know that he would be a okay at brightmore of wilmington. brightmore isnt just an assisted care with a room and a bed. they have gorgeous rooms and furnature that makes you feel right at home, if not male you feel like your at a resort! the bright more wilmington is located central in the middle of wilmington. we never have to worry about driving out of our way just to see our father.
---
Anna4
June 20, 2012
I visited this facility
It was very nice. I've heard horror stories about nursing homes, but this was nothing like that. Although, my understanding is the "rent" or price is VERY VERY high. I wish that facilities like this were available to all seniors at a reasonable price that accepted health insurances and medicare.
---
mmjoey45
May 19, 2012
I am a friend or relative of a resident
The place was very clean and neat. All the staff members were polite except for one woman who seemed aggravated. The bathrooms impressed me because of how clean they were. Also the food wasn't all that bad either which is expected in places like that. I really like the landscaping and the overall look at the facility, and parking was very easy. Also it was nice how easy it was to check in and visit my friend. Although there was a wet spot on the floor that had not been marked (possibly because it just happened) the rest of the place I saw was extremely clean. My friend's room is very spacious and was not dull and boring as I expected. The only complaint my friend had is the T.V. that sometimes offers troubles and cuts off, but my friend assured me the staff was planning on fixing it soon.
---
5illyIne
August 01, 2011
I am a friend or relative of a resident
When I was a child, my cousin Lucy was my best friend. Her family lived across the street from ours and we did everything together. Over the years, we ended up going in separate directions, but managed to get back together about ten years ago. By that time, Lucy had a debilitating back problem which prevented her from living on her own. Although her children begged her to move in with one of them, she chose instead to move to The Kempton at Brightmore, a continuing care retirement community in Wilmington, North Carolina. It was close to her oldest daughter and within a two-hour drive of her other children. And most of all, it suited her personality perfectly. Always the perfect lady, The Kempton at Brightmore offers a gentile lifestyle with the subtle support and assistance that someone like Lucy needs.I have visited her several times, and I would not think twice about moving there, should I ever need that type of care. The apartments are well-designed with numerous handicap-accessible features that other types of facilities do not have. The ratio of staff members to residents is higher than average, meaning that the residents get immediate attention whenever they need it. The meals are truly gourmet, with many regional specialties offered on the varied menu (I love their collard greens). And there is a full calendar of activities that Lucy eagerly takes advantage of. I frankly don't know where she gets the energy, as she is busy from morning till night.Although Lucy has mobility issues, the Kempton at Brightmore has allowed her to keep her independence as she "ages in place." There is an on-site physical and occupational therapy center and they keep her back and legs strong and nimble, so she is able to do so much more than if she lived with her children. Most importantly, Lucy is happy and loves her apartment. She has it decorated with family photos, but she really only sleeps there. She is out and about most of the time.I personally am comforted knowing she has good care, lots of friends, and things to keep her happy and occupied. I think this is a great place in a wonderful little coastal community.
---
About The Kempton at Brightmore
---
The Kempton at Brightmore is an assisted living facility in Wilmington, NC that offers residents independent living options and daily support services. Contact The Kempton at Brightmore for more details on housing, services, and rates.
Location of The Kempton at Brightmore
---
Request Info
Get full access to reviews, cost information, and amenities