The Villages at Southern Hills
5721 South Lewis Ave, Tulsa, OK, 74105
Talk to a Family Advisor: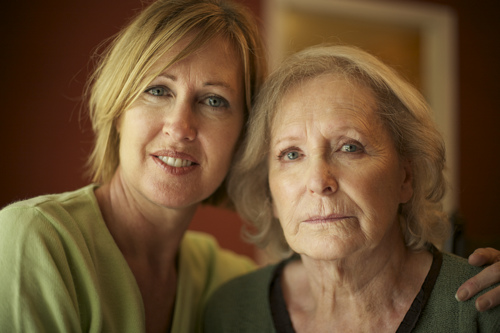 Top nearby Assisted Living Facilities
Reviews of The Villages at Southern Hills
---
kostamo
January 21, 2017
I am a friend or relative of a current/past resident
DO NOT GO HERE! The place looks nice, but it is just a facade for the EXTREMELY POOR care you will receive. There were also a lot of bugs in the building (we never could figure out why). My mother was here in the fall of 2016 and after being there less than a week, we moved her to another skilled nursing place a couple miles down the road. Avoid if possible, and again, don't be fooled by the way the place looks.
---
Cathymathews
December 31, 2016
I am a friend or relative of a current/past resident
Terrible. Wouldn't give him his meds he went 24 hours without his heart and high blood pressure meds. Left a tech on staff that had worked there two days. Bugs falling from ceiling. Left and will never go back
---
huddla
July 19, 2016
I am a friend or relative of resident
My mom fell and cracked her pelvis so we put her here for only one night. They didn't put her in a high risk fall bed and stuck her at the very end of the hall with two 9 month pregnant ladies as her nurses. That's not even fair to them. They would not be needing to try and help a high fall risk person themselves. Anyhow, she ended up falling the first night and hit her head and had to have 4 staples. They were going to "just watch" her until I demanded they take her to the hospital. Wouldn't recommend the skilled nursing to my enemy!
---
Booksandbooks
July 02, 2016
I am a friend or relative of resident
My mom was at this place for a couple of weeks. The staff was rude and uncaring. The nurses act like you are bothering them if you have questions, and they seemed to lack the knowledge necessary to take care of people that have a lot of health problems. One nurse I talked to thought my mom had a broken leg, but she was there for a totally different reason. The management here seems to care about their patients, but the day-to-day staff doesn't seem to want to be at their jobs. The facility itself is nice, but that isn't the most important thing when considering how your loved one will be cared for. When I discovered from a friend that I could transfer my mom to another facility, I did and certainly didn't regret it. We went to a place just down the road. Its facility was just as nice (if not nicer), and she is home doing GREAT now!
---
Ed46
February 23, 2016
I am a friend or relative of a resident
The Villages at Southern Hills was clean, well staffed, and easy to get around in. The staff seemed to be pretty good. They had a lot of activities for their residents. The food looked good. The dining room was nice and open.
---
Karen119291450
January 24, 2016
I visited this facility
I went to The Villages. The sales representative showed me a room, but it was small; not to my liking. They offered the same services as the others, and did not offer anything extra.
---
zannett
December 22, 2015
I am a friend or relative of resident
I cannot express how poor the level of care is at this facility. I will keep it brief and share on of MANY incidents... My family has been requesting lab work info for weeks for my grandmother. Turns out she's had an infection for almost an entire week, and no one has taken any action to put her on antibiotics. In fact, they just reviewed the results which have been available for at least a week, and just now decided that they should transfer her to another facility. Unless you would like your loved one to receive poor care, avoid this place like the plague.
---
Debbie116858750
November 30, 2015
I am a friend or relative of a resident
My mother is now in the assisted living at the Villages for seven weeks, and it is very good. The staff is caring, and we are very happy with it. Apartments are clean and spacious.
---
Anonymous110486550
July 04, 2015
I am a friend or relative of a resident
My husband has been in The Villages at Southern Hills for almost a year now. Everybody is very nice and friendly. I think they are all doing their jobs. He thinks the food is fine. They have a very nice dining room. It is a big facility, and he is in the assisted living part, but they also have skilled nursing and rehabilitation. They have a theater, so they have movies. They also have bingo and outings.
---
Pjmskey
March 05, 2015
I am a friend or relative of resident
My mom was sent here after a hospital stay for rehab to get strong enough to return to assisted living. Things went pretty well, except the dining and some of the aids. She had an incident happen while in physical therapy where her leg hurt and then went numb & cold. It was on a Saturday and the people there seemed unconcerned. They gave her a pain pill and called the Dr which never called back. The following week we had to take her to the hospital where she had a clot removed. The Dr at Villages told my sister that it couldn't be a clot, but that's exactly what it was.
---
Virginia39
February 22, 2015
I visited this facility
We visited four, and one of them is the Villages at Southern Hill. That was very nice. I had the chance to meet the people working there, and we found them quite good. On the services and the facility itself, what we saw was good. They provide good physical therapy.
---
ktlegalservice
February 12, 2015
I am a friend or relative of resident
Another new community where the fresh paint hides the neglect. My very dear friend moved to nursing center there from another assisted living. She would hold her need to use the bathroom for an hour or longer waiting for help, then finally (at age 91) she would have to go and would lay in her own filth for hours. HORRIBLE! This was a very proud & "with it mentally" woman who just wanted to die after she moved in. Her roommate would do nothing by randomly scream and God bless her, I would check on her because no staff ever would. She would be literally SOAKED in urine. I would ask the nurse up front to check her Depend and advised them of her being thoroughly wet. An hour would go by, I'd go back to the nurses desk. Asked if they knew the health risks (UTI, kidney damage, bedsores, rash) and could please check her. LSS, after being with my friend for 3-4 hours and no staff ever coming in, I would say this is a good place to put your loved one if you'd like them to be ignored and neglected. It went this way each time I saw her for about 1 year.
---
Miashia
January 13, 2015
I am a friend or relative of a resident
The Villages at Southern Hills is very beautiful. The cleanliness and maintenance are superb. The activities are good, and my grandmother has good social interaction with other residents. The quality of care and the atmosphere are superb and excellent all the way around.
---
Susan79577150
April 27, 2014
I visited this facility
I also visited the Villages of Southern Hills. I considered looking at it because of its proximity to my home, and I heard good things about it. They had two different sizes of rooms. Had I put my mother there, I would have been interested in the larger room because it had a little bit more of a big home feel. The staff took me through the facility, and they were very helpful. The development director was very friendly and very thorough in describing the different levels of care they offered. I saw residents in the lobby area who were listening to an outside speaker, who seemed very good. They had exercise rooms for physical therapy. They had craft rooms. It was a larger facility and probably had more amenities than some of the others. They had private rooms where you could have family gatherings and bring in food from the outside. It was a very impressive facility, and it offered assisted living as well as nursing care.
---
caro1
November 18, 2011
I am a friend or relative of a resident
This place is very new and has few residents right now but the staff is wonderful. They are still learning just as the residents are but they are very caring and thorough.
---
From The Villages at Southern Hills
---
Distinctive and charming, we welcome you to The Villages at Southern Hills, where exceptional living meets comprehensive professional care. Beyond the front doors of this extraordinary lifestyle community you'll find the compassionate and caring hands of an assisted living and skilled nursing team. Come and make yourself at home at The Villages at Southern Hills.
Location of The Villages at Southern Hills
---
Request Info
Get full access to reviews, cost information, and amenities