Brookdale Lake Tavares
1211 Caroline Street East, Tavares, FL, 32778
Talk to a Family Advisor: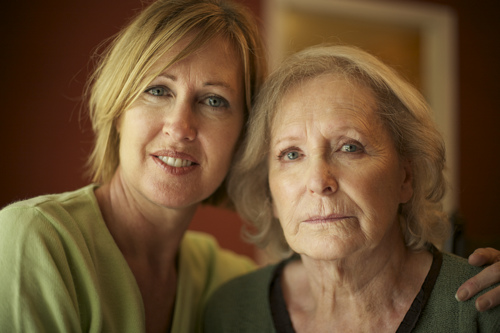 Reviews of Brookdale Lake Tavares
---
James270824
March 28, 2017
I am a friend or relative of a current/past resident
My mother has been in Brookdale Lake Tavares for at least four or five weeks now. She gets her meds, and occasionally they help her dress. They come by all the time for her physical therapy. The staff seems to be pretty knowledgeable. I am impressed with the evening nurse, who is very good. We are very impressed with the sizeable rooms. My mom's location is great. It is not far for her to go and eat. We are impressed with what they offer for amenities, like a library and computers. It has a nice foyer to sit outside. I will highly recommend it to others. They have spacious one-bedroom apartments.
---
Pris341040
February 07, 2017
I am/was a resident of this facility
I have been at Brookdale Lake Tavares for a long time. I am quite happy here, but I am having problems with money. The food is OK. We have exercises every morning, including a half an hour of stretching and bending six days a week. We also have bingo and iPad explorations, like getting familiar with it. I have an apartment with a tiny kitchen, a bathroom, a bedroom, and a living room.
---
Sherrie Macdonald
January 27, 2017
I am a friend or relative of a current/past resident
My 93 year old mother was in this facility for about a year and 1/2. Her room was infested with roaches, and I don't believe it had a thorough cleaning the whole time she was there. We have tried to contact Kevin, the facility coordinator, and he will not return our clothes. When Mom left, my sister counted 30 dead roaches and a year and 1/2 worth of filth under her bed. Don't send your loved one here.
Provider Response
We appreciate you sharing your concerns with us. Please be assured the safety and well-being of our residents is our first priority and we share their concerns as well as the concerns of their loved ones. We would welcome an opportunity to discuss it with you personally and hope you will call us at 877-400-5296.
---
Alicia315687
November 28, 2016
I visited this facility
The rooms at Brookdale were OK. The staff was very nice, and the dining area was nice too. I have seen the theatre and activity rooms, and they were nice.
---
Rosalie V.
September 19, 2016
I visited this facility
Brookdale is a high rise tall building. They took me on a tour and had lunch. The rooms were more of apartment type; it has a bedroom and a bathroom, and I said I can't live in there. They have nice activities that I would be interested in. I saw the exercise room, and there were only a couple of machines. I wanted the ground floor. With me in a wheelchair, I can't walk, and the kitchen was so small.
---
Anonymous116908650
March 09, 2016
I visited this facility
Brookdale Lake Tavares is a very clean and modern place. The rooms are of the best I've seen but are a little pricey. I know they have a bus that takes the residents out on trips. The residents and staff seem very nice. They have a gym and do physical therapy.
---
Caring Son22
December 30, 2015
I visited this facility
We were pleased with Brookdale Lake Tavares during our visit. We saw a model room and everything was acceptable for what we were looking for. The staff was really friendly.
---
Anonymous117297450
December 20, 2015
I visited this facility
The people at Brookdale Lake Tavares were very friendly. The rooms were really nice. I believe this would be my first choice; plus I have a friend that lives there who has already checked on the occupants and says they're always very nice. My friend never ever complains about the food, which is unbelievable. The dining area was pretty, and it overlooked the lake. It made it homey and nice.
---
Deborah115545450
November 05, 2015
I visited this facility
Brookdale Lake Tavares was nice, but it was too expensive. The staff seemed very nice; however, I didn't meet very many of them. The rooms were very pretty, but they were very small.
---
Caring107514150
August 05, 2015
I am a friend or relative of a resident
Mom is at Brookdale Lake Tavares. The staff is excellent and very friendly. They always have a smile on their face. Their rooms are of good size, but I think they need updating. Their food is mediocre; it's not as good as the other place that she was. At the beginning she didn't like it so much, but she is getting used to it. They have several activities, and I am very happy with the number of activities that they offer. They have exercise class, and they take them out to lunch one a month.
---
Caring110767250
July 29, 2015
I visited this facility
Brookdale Lake Tavares was very nice. It had great views, and it was very clean. The rooms were very big. I like it a lot. The staff was very conscientious. They're very knowledgeable. Dining was great. There was a beautiful view in the dining room. It had a porch on the back looking over a lake. They have a menu with options. They also had all kinds of activities. They had transportation to a grocery store and to Wal-Mart, and also they had singers that come in.
---
Cindy106463150
May 28, 2015
I visited this facility
I went to Brookdale Lake Tavares, and they have extremely small rooms. They have a tiny refrigerator. With their activities, I know they have bingo every day. They also have an elderly gentleman that comes in all the time that sings for about an hour and a half.
---
Helena9
October 16, 2014
I visited this facility
The appearance on the outside of Grand Court Tavares didn't impress me. It looked like an apartment building. It was made out of brick and was three stories high. Then, I walked through the door and everything changed. Although they had a large dining room, the people who lived there had a council and were having a meeting going on while I was there. They were very vocal about what they would like to happen, do, and eat in that community. I think that's very nice. After that, I was taken up to the second floor. They had a lovely sitting area there that if you look down, you would be looking down the dining area. Adjoining that area was a library and another small room where people could watch tv. They also have a computer. On the second floor was a certified physical therapy department. They also had their own laundromat where you could to do your own laundry. The staff could do it for you if you pay extra. If you have the money, it was a nice place to live in.
---
Caring14346750
September 29, 2014
I visited this facility
I was at Grand Court. I loved it. I was impressed with the rooms. I thought they were nice. I thought they were more than adequate. I thought the dining area was very very nice too. The food was great. The staff all seemed very nice.
---
Caring86945350
June 19, 2014
I visited this facility
To me, Grand Court Tavares is an impressive place. This was the first facility that we visited. It's big with big grounds that you could become involved in without leaving the premises. I had lunch there and it was very good. I find the whole atmosphere excellent and perfect.
---
Caring85114250
June 19, 2014
I am a friend or relative of a resident
My father is in Grand Court Tavares. I love the facility. It is very nice and clean. They have been very accommodating in helping out with my father, and they bent over backwards to make the transition easy for him. I really am impressed with the room because most of them are really small, but this one has a bedroom, a living room, a full bath, large closet, storage space, and a small kitchenette.
---
caring010401
April 12, 2014
I am a friend or relative of a resident
I've looked at some places before deciding on Grand Court Tavares for my mom; it's a good facility. She has her good days and bad days, but I think it has something to do with her current mental situation and her age. It's strictly assisted living, but they do have 24-hour nursing care and minor rehab. She has a one-bedroom apartment with a kitchenette. I'm satisfied with where my mom is at right now.
---
Granddaughter1968
March 12, 2014
I visited this facility
My grandmother( who is extremely picky) went there and at first she gave me a lot if resistance but that was to be expected because older people don't appreciate change. After a while of settling in, she liked it a lot.. I am very hands on with her.. I am there at least weekly if not twice a week and the staff are all very caring and seem like they truly and genuinely care about the residents .. I love it there !!! As long as she can afford to stay there, I will keep her there.. It is just that as her needs increase the type of " a-la-carte pricing gets very high .. Such as showering , cutting up her food for her, or seeing to it that she takes her meds .. And I would say that is the ONLY downfall .. If it even is one because I'm sure it is like that everywhere
---
Vi
July 29, 2013
I visited this facility
The rooms at Grand Court of Tavares were spacious enough. It was a nice and lovely facility.
---
DonaldN
October 11, 2012
I visited this facility
We had a tour and lunch at Grand Court. It was a very, very nice place. The staff was friendly. That was one of places my mom definitely would have wanted to.
---
Robert R
May 17, 2012
I visited this facility
The place is so close to where we live and it was more on our price range. We couldn't afford anywhere else. We went to a whole bunch of different places and they were just more than my mom has money for. The money was the big thing plus it was close. The rest are farther away and the ones that weren't on the villages and stuff are way out of our price range. This one here has suited everything we needed. Not that she doesn't like it because she's living in a big house but other than that, things look pretty good. She's 94 years old so you're not gonna please her very often. The facility is nice. It's very clean. The people are nice as you can find and they do everything they can to please us. I already have recommended this facility to my nurse and she already had three people lined up.
---
From Brookdale Lake Tavares
---
Brookdale Lake Tavares provides assisted living residents with lifestyles, housing, and services in comfortable surroundings combined with exceptional amenities, programs, and care. Through Brookdale's signature Personalized Assisted Living, we customize our care offerings for the individual. This allows each resident at our community the freedom and opportunity to make choices that will ease their lifestyle transitions. Residents enjoy life with the support they need, coupled with the appropriate accommodations as their needs change.
We promise Respect for Individual Preferences by offering personalized care needs and providing an atmosphere that encourages each assisted living resident to live in health and longevity. We also offer special housing and care options for those who require assistance with the activities of daily living such as dressing, bathing and assistance with medication. We offer graduated levels of care based upon the individual need of residents, as determined by our continual assessment process. We are dedicated to enriching the lives of residents every day with signature services for those who value their freedom and independence, but desire or need services providing them with the highest level of quality, care, and value.
Features of Brookdale Lake Tavares
---
Room and housing options
1-bedroom apartments
2-bedroom apartments
Features
Garden And Patio
Resident Parking
Location of Brookdale Lake Tavares
---
Get Cost Information
Get full access to reviews, cost information, and amenities