Brookdale Tarpon Springs
1651 South Pinellas Ave., Tarpon Springs, FL, 34689
Talk to a Family Advisor: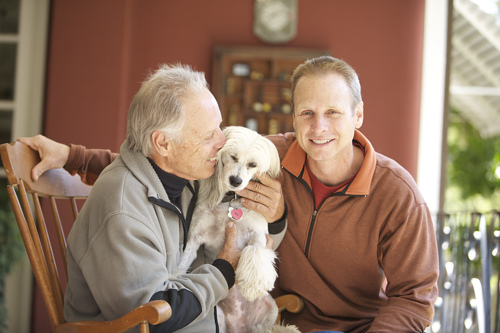 Promotion ends in 3 days!
NOTHING SAYS SUMMER LIKE SAVINGS. Move into a Brookdale community by June 30, and receive a $1,000 rent credit! *Eligible new residents will receive a one-time $1,000 credit to the Basic Service Rate/Monthly Fee following the first 90 days of residency.
Reviews of Brookdale Tarpon Springs
---
Barbara Z
June 17, 2016
Other
This facility will not allow it's residents to return to their home over the weekend if they happen to be discharged from the hospital on a weekend day due to lack of adequate staffing. Your family member will be sitting at the hospital until Monday awaiting to return home.
---
Sarah121910750
March 28, 2016
I visited this facility
Brookdale Tarpon Springs have lots of long furniture out front and people were there. The grounds were really nice in the back, so people could go back there with their walkers or roll around in their wheelchairs. The dining room was like a very formal dining room, and had a nice room to the side where visitors could have a private area with their families, which was extremely nice. The room was not quite as big as the ones at the other Brookdale, but it was a fairly nice-sized room, and the staff was pleasant. They always say "hello" to you when you go in and out. It doesn't have a memory unit, and that's the reason why patients that I know have gone to the other one.
---
Nancy117430650
December 31, 2015
I visited this facility
Brookdale Tarpon Springs was good. It was smaller but it was friendly. Being an older facility, the cleanliness wasn't as good because things needed repair sometimes. The menu looked good and I saw people doing the activities. The rooms were nice and bigger.
---
jcambell
December 23, 2015
I am a friend or relative of resident
When comparing this facility to other facilities they are way overpriced for the service and care that our parents receive. They raise the rent yearly and anything you need is ad hoc added to your monthly bill. The nursing staff is not very good and I have witnessed rude behavior to some of the residents. They have volunteers come in to "entertain" and it is obvious that even the residents become bored.. It is concerning that at 11:00pm at night the front door is not locked. Anyone could enter, there is no one at the front desk. This facility is below every other facility I have researched. Except for the cost they are more than most.
Provider Response
We are sorry to hear that your experience with us is not meeting you and your loved one's expectations. We appreciate you taking the time to share your concerns and hope you will call us at 877-400-5296 or email us at familyconnection@brookdale.com to discuss your concerns in greater detail.
---
Dava
October 05, 2015
I visited this facility
Brookdale Tarpon Springs was nice. The staff was very helpful.
---
Doug16
December 26, 2014
I am a friend or relative of a resident
We found Brookdale Tarpon Springs. My first impression of it was that they were very nice people, and the place was very clean. We went to a couple of different ones; either they were very big or they were very small, but this one was perfect. The staff is very courteous. The first time I was there, they walked me to my mother's room. Food is excellent. My mother loves the food. The chef comes out and greets the people and asks how the food was. It is just very warm. They are always out and about and in plain sight, so that is nice. It is not like they are always hiding or in different rooms where you can't find them. My mom's room is a private room. It is just one main room. It has a bathroom and a kitchenette where she has a microwave and a refrigerator. It is not like she is going to spend the whole day in there. There are just so much things to do. It is just a room just for sleeping. Regarding activities, they have music and movies. They can garden. They have musicians that come in and play, which is nice because they play the music that they know. They take you on daytrips if you want. They can take you to the doctors if you need to go. Overall, it seems like everyone is happy there. My mother said she has made friends already. You can see that she is moving around, talking to people, and sharing interests. It is very nice. I would recommend this place to others.
---
Tarpon Bill
September 18, 2014
I am a friend or relative of resident
Freedom Inn in Tarpon Springs is the BEST ALF facility in Pinellas County from my view and experience with my 86 year old mother. The entire staff has a very strong "PASSION" for the level of care all residents receive. Several staff members have told me that this is not a job, as they are in this field providing care for individuals that need assistance because they love what they do. The rooms are ample in size and very clean and well maintained with a full time staff. Walking into the building you get the feeling as if you are walking into a country club or the pro shop at a nice resort. It is not a 5 star resort, if you want that I can suggest the Ritz in Amelia Island paying $500 + per night! Many staff members are present in the main lobby which is near a large activity room that seems to always have people in it with some type of activity going on. Every month there is a "FAMILY DINNER" featuring food from a different country that is the theme country for the month and is talked about several times during the month so residents can learn more about different cultures. The food is presented and served family style, always "OUTSTANDING"! Each resident is asked to invite as many family members and friends to this great event that helps all residents and their friends and family members to get to know each other. There are trips that are scheduled for shopping and doctor appointments along with great local trips that the activities director comes up with that are fun and safe for the residents that choose to get on a bus and go to a Tampa Bay Rays game, The Hard Rock Casino, a concert in a county park and local restaurants to name a few. My mother lived in two other facilities in the area prior to moving to Freedom Inn. The other facilities were larger, had swimming pools and nice amenities along with good food. They DO NOT stand up to the level of care that Freedom Inn and all staff members provide each resident and the family members. It's a matter of doing what they do because they all love what they do. In my view you will not find a facility that is more caring from the executive director, our first contact going down the list of all employees. I am always greeted by a friendly receptionist, the sales & marketing person who presented our tour, listened to what my mothers needs were so I was able to determine if Freedom Inn was the correct choice for my mother as her life changed after a fall in April, 2014 needing additional care and medication management. After 6 months, I know most all of the "Freedom Inn Team" and they know my first name as well. The best comment I can pass on is from my mother's nurse at her primary care physician's office that she sees on a as need basis but on average once a month. When the nurse told me that in all her years in working for a primary care physician, she has not been recognized by name when calling to speak with one of the LPN's or the receptionist at any other facility. The staff knows who my mother is and provides the best possible care for my mother in a loving and happy environment!
---
Tracey4
August 05, 2014
I visited this facility
I thought Freedom Inn was a very nice place. It was very clean. It was small, which was nice. I think the advantage of being a small community is that they offer more of a one-on-one experience and the residents will be able to make friends. I think any place they go they should be able to make friends, but the smaller the community, the more there are tight knit groups because there's only a set amount of people there. I'm a medical assistant for a neurologist and we have at least two or three elderly patients who lived at Freedom Inn and they liked it. The personnel were very nice and very professional. It had a friendly atmosphere.
---
tampabayCNA
December 22, 2011
I visited this facility
Freedom Inn At Tarpon Springs is a well manicured facility. Freedom Inn buildings pretty much are all externally appealing in my opinion. Once you enter the facility the first thing you notice is how it feels as if you just entered a five star hotel lobby. Large and open common areas and rooms designed specifically for activities for the residents. The outdoor common area is large and beautifully manicured also. Each room is more of a apartment style set up. Most rooms have a living room, a kitchenette and at least one bedroom. The dinning area is large and resembles a restaurant. The food at Tarpon Freedom Inn is absolutely wonderful, and you can chose from two meal options, and the kitchen is attentive to special meal considerations such as , peanut free or diabetic meals. The staff at this facility seemed like they have a lot of work on their hands, but are efficient and effective. This is a great building!
---
virtual reader
November 29, 2011
I visited this facility
Upon arriving at Freedom Inn of Tarpon Springs I noticed there was ample parking for staff and visitors, but the landscaping could sure use some improvement. After checking in at the front desk I took the initiative to tour the facility. I happened to meet several residents and they went on the tour with me. I noticed there was not many amenities, no swimming pool, if you want to sit outside, you will have to sit out on a bench in the sun. The residents that accompanied me on my tour did say that the facility will make arrangements to provide transportation for residents that need assistance to get to doctor's appointments. I arrived not long after breakfast so did not get to view the meals, but the residents said that the meals were ok. When I viewed the resident rooms, they were all studio apartments and very cozy, but could not fit much in the room. The rooms all had private baths though. The three things I did not care for the most were: 1. Only noticed one staff member during the entire visit. 2. No one was stationed at the front check in desk, so security was not great. 3. The residents rooms did not offer emergency call lights. The three things I did like were: 1. Ample parking 2. Nice dinning room. 3. Bright interior.
---
From Brookdale Tarpon Springs
---
Brookdale Tarpon Springs provides assisted living residents with lifestyles, housing, and services in comfortable surroundings combined with exceptional amenities, programs, and care. Through Brookdale's signature Personalized Assisted Living, we customize our care offerings for the individual. This allows each resident at our community the freedom and opportunity to make choices that will ease their lifestyle transitions. Residents enjoy life with the support they need, coupled with the appropriate accommodations as their needs change.
We promise Respect for Individual Preferences by offering personalized care needs and providing an atmosphere that encourages each assisted living resident to live in health and longevity. We also offer special housing and care options for those who require assistance with the activities of daily living such as dressing, bathing and assistance with medication. We offer graduated levels of care based upon the individual need of residents, as determined by our continual assessment process. We are dedicated to enriching the lives of residents every day with signature services for those who value their freedom and independence, but desire or need services providing them with the highest level of quality, care, and value.
Location of Brookdale Tarpon Springs
---
Get Cost Information
Get full access to reviews, cost information, and amenities