Vintage Senior Living at Narrows Glen - Tacoma
8201 Sixth Avenue, Tacoma, WA, 98406
Talk to a Family Advisor:
Top nearby Assisted Living Facilities
Reviews of Vintage Senior Living at Narrows Glen - Tacoma
---
Theresa548565
March 08, 2017
I am a friend or relative of a current/past resident
My mother is in Narrows Glen. Her two-bedroom apartment is beautiful. Based on what they offer, they are probably cost the most in town, but they have excellent staff. The only thing that I think is lacking is the food. It is not great. Other than that, it is reasonable. The care staff is very good, but the director is not so good.
---
Visitor 04
September 30, 2016
I visited this facility
Narrows Glen is a very beautiful campus. Its well maintained and has a beautiful view of the surrounding woods. It has a very impressive garden area that the residents maintain and a dining room that is just gorgeous. Apartment size is a good size. It has several different options for people depending on what size of apartments they want and what their individual needs are. We have really enjoyed Narrows Glen. The business manager met with us and escorted us around the facility. They have field trips and lots of activities that they do in the Tacoma area. They seem to be a very caring community for the residents.
---
marytacoma
October 15, 2015
I am a friend or relative of resident
Even though this place looks maintained on the surface, their focus is not on the residents. My grandmother has been living here for over a year and there have been too many negative instances to document. Not only have there been issues with them "losing" her medication, they often forget or are late to give it to her. It is in her plan to have someone come and take her meal order as she sometimes forgets to eat. They often don't come to get her order (even though she needs to take her pills with food) or are well past the meal time hours. Worst of all, she wears a response pendant that they are supposed to respond to in a timely manner. There have been times that they have taken up to 80 minutes to respond. Keep in mind that she is supposed to push this if she falls, needs to use the bathroom, or there is another emergency. Please think twice before sending your loved one to this facility. There are people who work here who care but there are not enough of them.
---
Caring105599050
June 01, 2015
I am a friend or relative of a resident
I choose Narrows Glen (Vintage Senior Living at Narrows Glen-Tacoma) for my mother. It is a wonderful place. It is very nice. The gardens and the landscaping around it are very nice. The atmosphere is lovely. It is a great and very well kept place. Every week they have different activities for the people that live there. They have a shuttle bus that takes them to the store and on different outings. They will take them to doctors' appointments if they need to go. They have a shuttle for that, and they do that one day a week.
---
Susan104818350
April 28, 2015
I am a friend or relative of a resident
Narrows Glen is a really nice place. I have only been there and visited my ex-husband twice, and that was when he was moving in. They seem to be dealing with him just fine. He has memory issues and behavioral issues, and they seem to be handling everything very well. My daughter is really pleased with the place. They seem to be a very caring group of people. He has to have somebody come and give his medication every day. I did notice that they have two cafeterias or eating places. One of them is more of a formal setting, and the other one was more casual so that is kind of nice. Everything I heard so far since he has been there has been really exceptional. I was impressed, and I will live there because I think it is a nice place. It is in a good location in a very nice neighborhood, and he has a very nice view of the Tacoma Narrows Bridge. I think it is probably one of the better places around in our area anyway.
---
Anonymous1!
October 19, 2014
I am a friend or relative of resident
First of all, this facility's outward appearance is nice and clean and very well decorated. Apparently, that's where the high costs of living they charge there are going to and I'm sure the Independent Living section is fine for those residents. However, in my opinion, their Assisted Living section, "Laurel House", is a totally different story. It is VERY expensive and not at all on par in relation to the level of care a particular resident received. An ongoing problem is with many of their CNA caregivers - many exhibited bad attitudes towards the resident and are clearly only there for a paycheck and it shows! The food was bland and institutional on several occasions when I visited. Hardly a month went by when I wasn't having to call management to complain about the resident's care (or rather, LACK of care) issues. Around Christmas time, they actually had the gall to send out letters asking for money to give to their caregivers as a bonus! SERIOUSLY??!! They don't do what they get paid to do in the first place! If I could rate this place only HALF a star, I would.
---
Caring83743750
September 13, 2014
I am a friend or relative of a resident
Narrows Glen was a little more expensive. The staff is nice; they are good. Every once in a while we've had a dinner there because my husband is singing there and they put on a dinner for singers. We've done a tour there, and it is very nice. We've looked at some rooms, but I don't really know too much about that.
---
Caring68420250
January 31, 2014
I visited this facility
We visited Narrows Glen for ourselves. My first impression of it was that it was small. The environment was alright. It was a little bit of drab though. There wasn't a cheerful atmosphere. The staff though was really friendly to me. We didn't see any activities at that time but she said they have indoor activities scheduled every week. For accommodations, we did see a studio and a one-bedroom unit and they were just way too small for us. The dining room wasn't bad. They fixed us a meal, but I wasn't really happy with the taste of the food. It was kind of bland.
---
Donald12
September 28, 2013
I am/was a resident of this facility
We moved into Narrows Glen for approximately two years and my wife was there maybe six months before we moved her to another place. They have three levels of care; retirement care, assisted living and memory care. She lived with me in retirement care before we moved her to the memory care facility while I stayed in retirement care. The memory care facility was quite nice including the rooms. Their policy was to lock the residents out of their rooms during the day and they could not enter their rooms except when they were accompanied by a caregiver to do toileting or bathing. The residents were in a community room or recreation room where they sat and did things all day. They had a nice and secure lock down facility but the administrative policy didn't sit well with my family and myself. They had a separate dining room which was very nice and the food was very good. They also had a separate dining room for the assisted living and another for the retirement care unit. They have a really wonderful food service staff. You can order almost anything you want as opposed to some facilities where they just bring your food and set it in front of you. It's a top-notch facility with a total of 200 residents and I would like to move back there.
---
Scot
August 20, 2013
I am a friend or relative of a resident
Very nice facility . Large but warm. Nice grounds. Laurel Home is the dementia center very well run.
---
Rory2
January 20, 2012
I am a friend or relative of a resident
My mother was a resident for 4 years. The facility I thought was well managed. The caregivers seemed nice and sincere, and my mother seemed comfortable there as well. The home itself is quite nice with gardens and a fitness center.
---
From Vintage Senior Living at Narrows Glen - Tacoma
---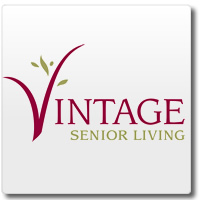 Assisted Living, Memory Care and Independent Senior Living, in Tacoma, Washington.
Make yourself at home at Narrows Glen in Tacoma, Washington. It's a friendly, flexible environment that celebrates your individuality and nurtures your soul. We recognize that each new resident has a unique lifestyle. So we've tailored solutions to match:
Independent Living, for our most active seniors
Assisted Living, when you need a helping hand
Memory Care, special care for those with memory challenges e.g. Alzheimer's and dementia
Short Term Care, for a respite or recovery period
Serving Narrows Glen, Tacoma, Artondale, Fox Island, Gig Harbour, Lakewood, University Place and more
All options include:
A safe, secure environment
Compassionate, capable staff
Busy days, rewarding activities
3 chef prepared meals daily
Scheduled transportation for errands, medical appointments and field trips
Friendly people and a sense of community
Nearby Attractions:
Titlow Beach and Defiance Park and Zoo
Tacoma Theatre District
Just 26 minutes from Seattle
Shopping and dining nearby
Medical:
St. Joseph Medical Center
Tacoma General Hospital
Western State Hospital
Pricing:
Narrows Glen, a Vintage Senior Living retirement community, offers Independent and Assisted Living starting at $2,595 per month, depending on availability and floor plan.
Narrows Glen also offers compassionate Memory Care services and accommodations starting at $5,750 per month, depending on floor plan and availability.
Features of Vintage Senior Living at Narrows Glen - Tacoma
---
Location of Vintage Senior Living at Narrows Glen - Tacoma
---
Request Info
Get full access to reviews, cost information, and amenities