Lincolnshire Place
710 Vellagio, Sycamore, IL, 60178
Talk to a Family Advisor: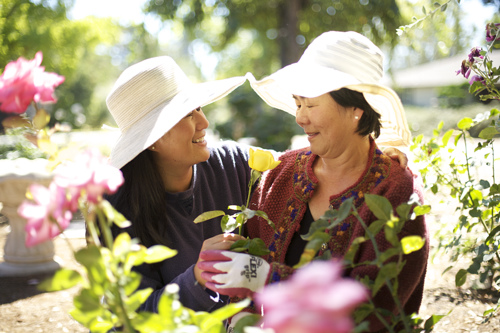 Top nearby Assisted Living Facilities
Reviews of Lincolnshire Place
---
Novi
March 07, 2017
I am a friend or relative of a current/past resident
Mom is at Lincolnshire Place. It's a memory care facility, and the place is really nice. They have really great staff. The woman who runs the facility is very helpful and knowledgeable towards caring Alzheimer patients. They really are very professional, and they have enough staff that are properly trained for the patients. I am not familiar with a lot of their activities, but I know they do activities the whole day like they do play bingo, puzzles, flower potting classes, movies, and really just everything scheduled pretty much from the time she wakes up and goes to bed. We have been very happy with them.
---
trainmaster
November 30, 2015
I visited this facility
Lincolnshire is really nice, but there was a waiting list, and I couldn't wait. It's all on one floor. They have oodles of people to help. They have an ice cream parlor, a movie theater, barbershop, and garden store all right there for the people to go in, open five or six hours a day.
---
jbrandon
July 22, 2014
I am a friend or relative of resident
From the minute we moved mom into Lincolnshire Place, until the day she passed, we were absolutely amazed at the care that she was given... and the care that we were given as a family too. The staff is without a doubt the most compassionate and well trained staff that we have ever seen. They do such a great job of getting into the world of their residents, and becoming a safe and friendly presence in their lives. The first time we met with the director, we were given a lot of welcome advice and things that they have seen over the years through their experience with people who suffer from dementia and Alzheimer's. We were very well prepared for each stage of the adjustment, and things went exactly as the director and staff told us it would. We are so thankful that they allowed our entire family to become part of the Lincolnshire world, and they welcomed us all as if we were family. They were wonderful at helping us with our transition to Hospice also, which allowed mom to stay in her beautiful apartment there and receive the needed one on one attention that she required in her last days. Our entire family was there with mom for the last full week of her life and we were touched by the love the nurses showed mom and our family too. Lincolnshire Place was a wonderful blessing in our lives, and we could have never offered mom the same security that she was offered there. This facility is everything they say they are and so much more.
---
DebbieKay
December 10, 2013
I am a friend or relative of resident
I moved my mom into Lincolnshire Place in April 2013. I am so glad that I did. She is well taken care of there and the facility itself is wonderful. I can't say enough about the staff! They all are kind, supportive, knowledgeble, compassionate, loving, friendly and caring. My mom loves it there and I know that she is being taken care of.
---
rosie002
January 27, 2013
I visited this facility
Lincolnshire Place is a wonderful facility for dementia clients. The atmosphere is very home-like & not institutional.
---
StayingAlive
December 27, 2012
I am a friend or relative of a resident
My sister found this place for my mom. It's actually a memory care facility. The staff is amazing. She was going downhill at the place prior and now she could care less if we are there. They have her busy all the time and doing things she loves like singing, bingo, puzzles, watching movies, they have visiting animals, they have a movie theatre and a large TV everyone watches special TV nights together and they have their own ice cream parlor!. The place is in a circle so when residents walk out of their rooms, the nurses station is in the center if they need help. assistance. It's brand new and super clean and nice. I can't believe now nice it is. she's doin
---
Kathie2
May 31, 2012
I am a friend or relative of a resident
I was very impressed. We could tell it's quite a bit smaller than the other places. There they have 40 people, so the one on one care seems to be better. It's kind of what my mom needed because doesn't have Alzheimer's quite yet, but I see that happening. Some of the other places they have a different tiers where you get quoted a price for when they enter. But then if they require more and more care they decided that they go to different levels and then they increase the price. Well in a way, you just don't know what to anticipate. In the Lincolnshire they immediately tell you "This is what it's gonna cost.. and if it was gonna cost this, there's no changes". Even though they're a little more, it just came up better in the end because of the fewer amount of patients or residents and they're willing to take care of them at all levels. A lot of those places once people get to Alzheimer's, they say you have to replace them and then I don't wanna have to move mom and all that! So, this worked out very well for her situation. The people there were very nice. Everybody we talked to was really really positive and friendly. And because it was smaller we got to meet more people at the Lincolnshire. It's new, it's only been there about a year and a half but it has everything and it just worked out well for what her care needed. She wasn't independent enough to fully be on her own. I felt that some of the other places even though they said they would have a one on one individual attention, I didn't feel that it was gonna happen because of the residents to staff members ratio. Her whole life she's been kind of sheltered and lived in a box so it would've been too overwhelming to place her with 140 or more people. She would've never left her room probably. There's another thing, a lot of these places have TVs and phones and all that but when I thought about it, that's probably not a good idea because then, they do stay in their rooms. Where she is there it's like a motel room. She's forced to go out and watch TV with the other people. Forced to mingle and forced to do activities. Where the other places she might have just sat there on her own. She wouldn't have been motivated enough to be active. So there, everything worked for us.
---
Santi
May 09, 2012
I visited this facility
Brand new building. Amazing staff. There are tons of activities that the residents can do. They have a beautiful courtyard and even a downtown inside the building! Top notch place, best facility for memory care in the area. I would definitely recommend for anyone in the area.
---
AcademiaNut
February 28, 2012
I am a friend or relative of a resident
The family friend who was a resident at Lincolnshire came to them with multiple, complex needs and, as much as I love her, she did not make the transition easy on the staff. Nonetheless, they handled her complexities and confusion with gentle calm. They offered the family and assorted friend-caregivers respectful service options, and always brought us into the decision-making process when they could.The facilities are not flashy, but they are clean, new, and entirely appropriate. It is winter now, and the grounds are not beautiful -but nor are anyone else's. I can see from the layout of the gardens that it will be lovely in the spring and summer.In the end, though, I keep coming back to the staff. They have helped my friend and my family adapt to a difficult change, helped us to negotiate very tricky family dynamics well, and been a real rock in a difficult time. For that alone, I would give the Lincolnshire facility full marks.
---
Gracie~
July 28, 2011
I am a friend or relative of a resident
This is a newer facility, opened in Oct. 2010. I moved my mom in there 2 months ago and just LOVE it. The feeling is 'homey' and the facility is laid out perfectly. The staff at this memory care facility really understand Alzheimer's and it shows in everything they do. There are activities going on all day/evening long that help with memory preservation (game shows, news discussions, even manicures & pedicures!). The cost is comparable if not better than other facilities that I checked out. I'd rate Lincolnshire Place with 5 stars!
---
---
Lincolnshire Place was designed to care for and enhance the lives of seniors with Alzheimer's disease and related dementia. It's an exceptional living environment combined with our highly trained caregivers and Alzheimer's professionals that allows you to have the peace of mind you deserve.
Location of Lincolnshire Place
---
Top Cities for Assisted Living
---
Request Info
Get full access to reviews, cost information, and amenities