Brookdale Heritage Palmeras
10101 W. Palmeras Dr., Sun City, AZ, 85373
Talk to a Family Advisor: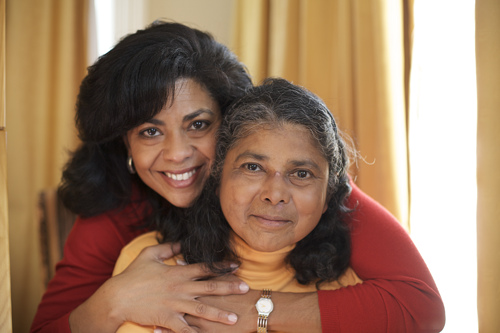 Reviews of Brookdale Heritage Palmeras
---
Tina574774
March 29, 2017
I visited this facility
Brookdale Heritage Palmeras had lots of activities. They had a men's group and an active music program there, and music is extremely important to my dad, so that's what stood out to me. The food was excellent, and everybody seemed more active there. They had a beautiful dining room, lots of clubs, and lots of activities going on all the time. I like how the lobby was laid out because it was welcoming and didn't look old or decrepit. I liked their food, and that's important because my dad likes good-tasting food. The person who does the touring was exceptional, very caring, loving, and understanding, and I'm very impressed with her as well.
---
Karen453731
February 26, 2017
I visited this facility
I liked the Heritage the best. It was the loveliest of the places I've seen. You walk in the door, and it looks like a luxury hotel. The people are extremely warm and welcoming. We know someone that lived there, and their apartment was nicer than our home. Everyone raves about the food, they have kitchens, but they don't use them. They have 3 meals a day. They have a very active place with clubs, and people come in for lectures. They have a gym. If you have the money, it would be a great place.
---
Carol727526
December 15, 2016
I visited this facility
Brookdale Heritage Palmeras is very nice, bright, and clean. We had a very good lunch there. The common areas and rooms are very bright and cheery. The outside courtyard and the pool area are beautiful. They serve continental breakfast and 20 meals a month, but you could purchase more if you want.
---
Happy Visitor405336
December 15, 2016
I visited this facility
Brookdale Heritage Palmeras had a theater, activity room, pool, exercise rooms, and all the normal activities of assisted living. The rooms were very nice. Generally, I was impressed that they were fairly large and had a nice selection of rooms that were very nice. I dined there several times. The dining area was very nice and well appointed, and the food was good.
---
nanaar
March 24, 2016
I am/was a resident of this facility
Apartments are very dated with many very poor repair jobs.. Service requests are often ignored. Promises that were made were not kept. When I moved in, there were bare wires hanging from the ceiling. Bus service and cleaning service is a joke, nothing like I was promised. On the plus side, most people are very nice and the food is very good.
---
Pat105703150
November 16, 2015
I am a friend or relative of a resident
Brookdale offered shorter respite times for respite care. The staff is very friendly and very accommodating. They need silverware for the respite care section. Everything seems to be fine, and my aunt attends adult day care one to two days a week.
---
Anonymous114006350
October 24, 2015
I visited this facility
Brookdale Heritage Palmeras is what we liked best. We liked the layout of the rooms, and if we decide to make a move, that's where we would go because we already picked what type of apartment we liked the most. The staff is very good. We will probably select an apartment closer to the dining area.
---
Lisa113940550
September 30, 2015
I visited this facility
My dad is on a waiting list at Brookdale Heritage. We like the ratio of independent living to assisted living people. There are more independent living residents at this particular facility than we have seen at some of the other facilities, and my dad is more independent. That is something that we are looking for. We like the option to have assisted living when he needs it while he is in the independent to maintain his independence, to be able to enjoy the community and hopefully the social calendar and stuff that they will have. In terms of the people working there, they are very friendly. We had a tour and ate lunch at the facility, which was very nice. We saw the social calendar. It looks like every day, they have options to do many different things from shopping to playing cards to exercising, and different options, which are also nice. My dad can pick and choose if he wants to do one thing a day or whatever. We also see quite a few residents out and about doing things, which we like.
---
Anonymous112029750
August 21, 2015
I visited this facility
I was in Brookdale Heritage Palmeras two years ago. As I recall, it was very nice and had a lot of activities and a lot of nice people around. This was two years ago, and I was looking for something different at that time, but I liked the people that I met. I thought they were very friendly. You didn't go in there and everybody turns away; everybody was very welcoming.
---
Caring109911650
July 29, 2015
I am a friend or relative of a resident
I looked up Brookdale Palmeras for my in-laws. They take great care of my husband's parents, and I have no complaints. The staff is kind, caring, and very responsive. The rooms are pretty large units, and they have lots of space. It's clean -- a little older but nice. The food is really good, they are very happy with it, and the dining room is very nice. They participated in bible study, played old church songs, and got together with people.
---
Caring114180150
July 21, 2015
I visited this facility
Brookdale seemed a little homier. The people were friendly, even the residents there, and it seemed like everybody was helpful. The facility was very clean. There were no odors at all, and I didn't smell anything when I walked in.
---
Slyvia1
July 04, 2015
I visited this facility
The staff that assisted us during our visit at Brookdale Heritage Palmeras was very nice. The place was very nice and clean as well. It's a large place; everything was nice there. We looked at small floor plans, but they looked comfortable. Their dining room was set up very nice, and it looks like a nice place to eat. We did not observe any activities, but we did receive a calendar, and there are lots of activities all month long.
---
Penny12
June 30, 2015
I visited this facility
Our experience with Brookdale Heritage Palmeras(Formerly The Heritage Palmeras) was excellent. The staff was topnotch and excellent.
---
Marsha26
May 29, 2015
I visited this facility
Brookdale Heritage Palmeras is the one that I visited. They were very nice. They talked with me, and they were very caring and very concerned. They were very nice, very clean, and well maintained. The people were very nice, but I didn't get that much of a chance to experience them. We did see the rooms and the dining area, and they were very nice, very clean, and well maintained. The residents seemed happy to be there. The staffs were very accommodating, they followed up with me, and they are very nice.
---
Carollee1
May 13, 2015
I visited this facility
I think we would have to say no to Heritage Palmeras because we knew some people that live in there, and they didn't like the way that they were being run at that time. I don't know if they are still being run a certain way or not. It is another apartment house. The rooms were nice. Everything was nice, and everything was clean like they were expecting us to come. I think the staffs were OK and nice. They told us where to go and how to get to the person we wanted to see.
Provider Response
Thank you for visiting and sharing your feedback. We would welcome an opportunity to discuss any concerns you may have, and hope you will call us at 877-400-5296.
---
Tracy14
April 25, 2015
I visited this facility
Everybody in Brookdale was very nice. The apartment was nice and clean. The dining room setup was nice and clean too. I think they should improve program that can accommodate individuals who fall in the middle. If you go through insurance and you go through government that is too much. If you go private, they don't make enough. Like my husband is ex-military; they don't have a full room to accommodate military. If anybody can afford it, I would recommend it.
---
Caring103983650
April 14, 2015
I am a friend or relative of a resident
My mother is in Brookdale Heritage Palmeras. It is good, clean, and understaffed quite often, but very responsive. She has made a number of acquaintances there even though she doesn't participate in a lot. Everybody knows her. I have no complaints. The complaints that she has are really confined to the dining room, the food, and just the whole experience of moving from a four-bedroom home that she owned into basically a studio apartment. She does get the attention and the care that she needs. They are very good about contacting me every time she falls. I have nothing but good things to say about the director and most of the staff. The facility itself is very nice and well kept up. The prices are extremely high, but it is what it is.
---
Caring95971950
October 19, 2014
I visited this facility
I went to the Heritage Palmeras and it was also nice, but it was expensive. The rooms were excellent. I thought the food was exceptional. I had lunch in the independent living, but assisted living people who were somewhat mobile, could go there too. The place was pretty. The wifi was more available there than any place outside the village. They had a very nice exercise room. They had a lot of activities. I thought it was the most complete place that I had visited. It was in a nice location. It was not far off Bell Avenue which was the main conduit that had a lot of nice things and it was close to the main library in the area. It was a few blocks from Walmart that had everything in it. It had nice restaurant and was not far from movie theaters and so forth, and I thought they do had transportation that took people to the opera, symphony and museum. So, it was quite special. They would also take you to doctors when you schedule way ahead.
---
Lloyd4
September 23, 2014
I visited this facility
I like the area out at The Heritage Palmeras. The rooms were pretty nice. Most of the people were very nice. They did have activities. They had trips and movies. I felt more at home there at The Heritage. I think anybody would like it very much. I like the views there.
---
Deb17
August 27, 2014
I am a friend or relative of a resident
Heritage is very pleasant. Everything is nice, clean and upbeat. They have different activities like music and variety shows that she really likes, as well as Wii bowling and church service. The staff is really wonderful and excellent! I don't have anything bad to say about any of them because we worked with custodians who were painting the ceiling for her. They interact with the patients and are very personable. The area is very good and they just put in new carpet. They're in the process of putting in new carpets throughout the whole building and the maintenance men are right on top of it. If she has a problem, they come up to check it out right away. Mom is very impressed with all of that and they made her feel welcome.
---
Nancy88426450
August 05, 2014
I visited this facility
The Heritage is very convenient and close to where I live. It was a huge facility; it was run very nice but the rooms seemed a little small. The sanitation was very good. I got the chance to talk to some of the residents and everyone seemed to be really pleased with the place.
---
Caring90386150
August 05, 2014
I am/was a resident of this facility
We moved into Heritage Palmeras. We think it's a very nice and very friendly place. It is a very good facility. It is quite open, sunny, bright, and inviting. The accommodations are excellent. There are days when the food is not what you wished for, although I think they do a very good job overall considering the many meals they have to prepare every day. They have several types of poker; they have Bingo; and they have all sorts of physical therapy. They also have a lot of meetings that you can go to on various topics. We are enjoying our stay here.
---
Virginia29
June 30, 2014
I visited this facility
The Heritage Palmeras did not have a memory care unit but we liked it nonetheless. It was visually appealing, you felt alive when you walked through the door.
---
Caring87498550
June 19, 2014
I visited this facility
The visit went fine at The Heritage of Palmeras. The staff showed us around and everything looked great. They offered us food, but we had already eaten. The people are very nice.
---
Virginia16
December 31, 2013
I visited this facility
The Heritage Palmeras did not have a memory care unit but we liked it nonetheless. It was visually appealing, you felt alive when you walked through the door.
---
Paul24
November 20, 2013
I visited this facility
I went to visit The Heritage Palmeras but they were getting older and they were about to retire. They thought they could not give my mom adequate care for her condition, so they recommended to find another place. They were courteous and professional.
---
Vickie3
September 27, 2013
I visited this facility
We looked at The Heritage and everything was A+. I have to say their staff were very accommodating. Other than the facility was expensive, it was a buy-in and my father would not want that.
---
Tina10
June 12, 2013
I visited this facility
I visited Heritage for my friend. It was a high class place and the whole atmosphere was nice. They have a walk-in heated pool and hot tubs near it. They have different floors and different kind of apartments. The rooms were spacious and pretty even the studios. Residents could get around because their floors were all leveled and then tilted up an incline and around and you're up on the next floor. There are powered chairs-on-wheels so that patients could just ride up and down to places. They had a lot of activities from morning, noon and night. They had a big bus to take people out. Their food was wonderful. Everybody was polite. However, the place was expensive for me.
---
ww2007
November 20, 2012
I am a friend or relative of a resident
The staff was friendly from my personal interactions. She seemed lonely though and quite sad to be there. But my grandmother needs extra care so my father will often go in to watch her and help her clean up, make her food, and such. Instead of spending money to have around the clock care and assistance. The living situation was quite nice, she has her own space which is very necessary with her, as she can get testy easily when she feels neglected. The facility itself is very nice and offered everything we have at home for her so that was very convenient that she didn't have to go without the comforts of nice surroundings that she is used to. I believe she said she was in a club or something where she gets to do art with some of the other residents, which is good for her to get out and be social, even if she doesn't want to i'm happy that it provides a healthy bonding experience for her to meet other people so she doesn't have to rely on family 24/7 for companionship. As much as we love her, we can not be there for her everyday.
---
Lindsey 1
November 11, 2012
I am a friend or relative of a resident
The Heritage Palmeras is very nice, very upscale facility. They have nice dining room, beautiful library and the apartments are lovely. But the administration is disorganized. I don't think the nursing staff are as well-trained as they should be. They helped my parents in getting out of bed, helping to dress, toileting, but they're not allowed to walk or exercise them. My parents are going home because they don't get the service that they really need for the price that it costs.
---
hendersonj916
May 03, 2012
I visited this facility
I thought that the facility was very clean and the lay out was very well. The staff that was there during the time of the visit seemed to be very caring and wanting what was best for the patient. I questioned about how they worked their medication dispensing for patients that needed and it seemed that they were very well organized and keep a control of who got what and when. The meal plans for the facility meet the nutritional standards that I was looking for. I did not see any patients just sitting around and looking like they were just left in a corner. The nurse or director that was giving us the tour answered every question that we had and made sure that we felt comfortable with what we were seeing. They explained the visiting rules and the type of schedule that the patients would be on including meals and other activities.
---
Emmyrose
December 02, 2011
I visited this facility
This is a resort style facility. The buiildings and grounds are nice and well maintained. There are palm trees,grass,flowers, and greenery.The interior is well decorated and clean. They have one and two bedroom apartments in independent living and the bottome floor has assisted lone room and one with partial kitchens. These are on the first floor All are handicapped equipped and have an emergency call system. They each have a patio or balcony and cable is included.They have laundry hookups. They have a nice main restaurant style fine dining. The food is very good. They have three meals and snacks daily. They offer housekeeping snd linen or laundry service. They havrary,fitness center,activities area.recreation roome sitting areas, a library,fitness center,recreation room,and a pool and spa. They do all three levels of care. They have a nurse on duty and on call. All caregivers and med techs are certified. They have a wellness director hey do the electronic health records. They have doctors who come in and they also transport.The staff seems friendly and caring. They do lots of activities as bingo,birthday parties,exercises,movies,bbqs,and games. They go out shoppine, restaurants, and outings to events. There is a nice courtyard with a patio,walking trails,and sitting areas. This is a nice facility.
---
leezee
June 29, 2011
I visited this facility
When my father in law was first diagnosed with onset dementia, my husband and I began looking into assisted living facilities. The Heritage stuck out in our minds because we had visited this location a few years ago when my father in law's sister grew ill and needed more assistance. She actually lived here for several months before requiring hospice care. We'd visited her a handful of times and remembered the facility as being very elegant. It still is. Still a beautiful building with full-out landscaping and care to the grounds. The nursing staff, which is 24 hours, is still exactly as we remembered! We even recognized one of the aides so that showed us that it must be a great place if the staff turn around wasn't high. An adorable facility! Gracious floor plans that offer more than just a bedroom and living/dining area. The apartments actually have dens (which my father in law could use as a library) and separate patio's or balcony's, depending on your terminology. Very active! People milling about everywhere, especially out doors, but then again, we visited in March and the weather was kind. It seemed like a place accustomed to couples, husbands and wives. The two bedrooms are enormous! The pool is spectacular. Reminded me of one of those big casino pools in Las Vegas, which is where my in laws are from so I knew they'd appreciate it. Great spacious hallways, a full fitness center, a full library, covered parking (which is extremely important in southern Arizona, the heat here is relentless), huge walk-in closets and best of all.......pets welcome! Sadly, my father in law was unable to take advantage of The Heritage. His dementia progressed rapidly and he eventually moved into a full care facility with memory plans and care. I sure wish we'd have thought of The Heritage sooner though. He would have thoroughly enjoyed his time here. Other residents, to me, seemed like your average person, somebody you'd run into at work or the market. Fully functioning adults with a zest for life. A beautiful establishment with giving staff. I'd highly recommend it!
---
From Brookdale Heritage Palmeras
---
Brookdale Heritage Palmeras provides a full range of choices for today's seniors. Choosing a senior living community represents a lifestyle choice and we understand that our residents are choosing much more than a comfortable living environment to call home. Our Brookdale community delivers Inspired Independent Living, with the promise of Exceptional Experiences Everyday. In choosing this community, our residents have made a conscious lifestyle decision designed to deliver enhanced opportunities for pursuing health and life fulfillment through the exceptional services, amenities and opportunities we offer. And, our residents can rest assured that as their needs change we provide a variety of ancillary services and a Personalized Assisted Living environment that encourages our residents to continue to live as they please while respecting individual preferences.
Our Optimum Life&reg and Celebrations programs provide an all-encompassing way of life that touches the lives of our residents, their families and associates alike. Optimum Life&reg is a journey of self-discovery including services, features and benefits that allow each resident to pursue their peak level of health, wholeness and fulfillment while balancing six key dimensions of personal wellness: emotional, intellectual, physical, social, spiritual and purposeful. As part of Optimum Life&reg we encourage our residents to celebrate life each day. Inspired dining and vibrant lifestyle activities come together in our Celebrations program filling the monthly calendar with themed experiences, special events and group activities that highlight different cultures and cuisines in a common venue of camaraderie.
Features of Brookdale Heritage Palmeras
---
Costs
All Inclusive Rent
Fee Structure Extra

We Offer A Month To Month Rental
Room and housing options
1-bedroom apartments
2-bedroom apartments
Studio Apartments
Dining options
In Room Kitchenette
In Room Kitchens
Dining Room Shared Meals
Room Service For Meals
Features
Beauty Barber Shop
Computer Room
Resident Transportation
Party Space
Tv Room
Garden And Patio
Resident Parking
Security Gate
Pool
Spa
Features Extra

Library, Fitness Room/Gym, W/D In Apt.
Cleaning services
Laundry For Linens
Private Cleaning Services
Housekeeping
Laundry For Clothing
Technology and entertainment
Wifi
Technology Extra

Emergency Call System
Health services
Medication Management
Physical Therapy
Nurse On Staff

Yes
Activities
Offsite Activities
Music
Games
Stories
Religious Services
Lectures Discussions
Book Clubs
Wii Sports
Tai Chi
Fitness Room
Yoga
Arts And Crafts
Financial guidance
Va Benefits Consultation
Financing Advice
Guest services
Guest Parking
Guests At Mealtime
Overnight Guests
General
Respite Care
Minimum Age

62

Pets

Small Pets Allowed
Location of Brookdale Heritage Palmeras
---
Get Cost Information
Get full access to reviews, cost information, and amenities