Moran Vista Assisted Living
3319 E 57th Ave, Spokane, WA, 99223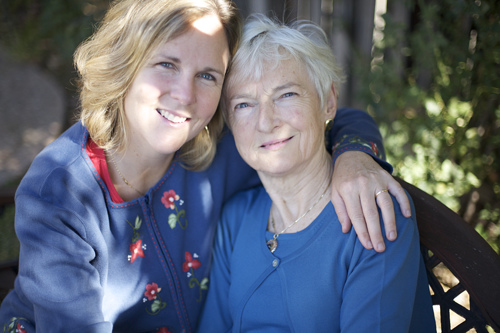 Top Nearby Assisted Living Facilities
---
Reviews
of Moran Vista Assisted Living
---
Write a Review
April 26, 2017
I visited this facility
Kind, thoughful, caring staff.
March 30, 2017
I am a friend or relative of a current/past resident
We brought my mother in law to Moran Vista in late summer, 2016 after she had been at Bishop Place in Pullman, WA for some 10 years. Everything about Moran Vista, from the staff, facilities, meals and medical assistance was such an upgrade and top notch care it was remarkable. We cannot thank the staff and service providers for their loving and professional care enough. They made my mother in law's last few months on this earth a beautiful one. I was able to see this weekly and often more than once or twice a week and certainly the majority of the last 2 weeks before she passed. The care and love shown to my mother in law and the service and accommodations were simply admirable and I would recommend and will continue to recommend Moran Vista to others.
June 28, 2015
I am a friend or relative of a resident
Mom is in Moran Vista. My assisted living experience is mixed. I think they're trying to do the best job they can but within the parameters of being a profit-driven organization, so they cut corners insofar as staffing, the quality of staff, and quality of training for staff. I've talked to them about that, and they said that they meet state standard. The caregivers are on different shifts, so my mother doesn't know any of their names. I do think the facility is very nice. I think it's well-laid out, and it's well-planned. The assisted living suits the needs of people who are in assisted living who need short distances to walk, those that are on walkers or wheelchairs. My mother's room is adequate. It's one bedroom with a bathroom off of it. It accommodates one of those big chairs, a chest with a television on it, a lamp stand, a lamp, and her bed. The grounds are OK. She's off a nice patio, and a lot of the people in her wing have dementia, so they aren't up to going out there to enjoy it. They have musical events and bingo. My mother is happy there.
December 18, 2014
I am/was a resident of this facility
My granddaughter found Moran Vista for me, and I have been here for seven months now. The staff is excellent. The room is a little on the small size, but they are not bad. Sometimes the food is really good, and sometimes it is not. We'd love to have more protein and less carbohydrate in our diets. The dining room is very nice. We have all kinds of things here; like this afternoon, we had a bunch of lady singers, and they are really good. We always have something going on. I absolutely find the place secure enough. The front door and every other door are locked by 8:00 o'clock at night.
May 30, 2014
I am a friend or relative of a resident
My mom has been in Moran Vista for a little over two months now. We chose it because it is close to where my father lives, so he can visit her easily. The facility provides the care that she needs. I like the staff. I think they are doing a good job. I haven't tried the food myself, but she appears to like it. When I talked to the director of the facility, she said that they have a chef on staff who cooks mostly from scratch every day, and they seem to be doing the job for my mom. She's eating three square meals a day. The sanitation seems good, and I haven't had any issues with it. My mother suffers from Alzheimer's, and another feature of Moran Vista is that she's in a separate portion of the facility that caters to Alzheimer's patients, and they have their own dining room. Their rooms are nice. She's in a studio, which is a good size for her. It has its own bathroom. It has room for a bed and furniture. We actually put some chairs in there. I have seen another room where they had a small sofa, dressers, and furniture to make it feel more like home.
September 25, 2013
Other
This facility is not a good place to put a family member. The facility has a high shortage of staff and night time there is two staff for a hundred and forty residents. If there was a fire many would loose their life. The owner cares about money and not the resodents
April 19, 2012
I am a friend or relative of a resident
My long time friend just moved into the facility a few months ago. I went to go visit to see how he was doing. It seemed as if he had his own little apartment but had the care he needed if necessary. Everything was very clean and appeared to be very new. The kitchen made great food, you had a choice of what you'd like to eat for meals. If you didn't want what they had to serve they were great about meeting your needs. The staff seemed very nice as well. You didn't see much of the care staff, they seemed to mostly stay in the assisted living and Alzheimer wards. They were always available if you did need them via a pull cord in the room. I think it is a great place for my friend, he is not as strong and healthy as he use to be. Now if he does have a fall or gets sick i know he will be taken care of. He is happy he can still be so independent as well as being around so many of his peers. The facility has many activities available. Such as bingo, group exercise/therapy, music. He isn't so much a fan of those, but he does enjoy meal times talking to everyone. Over all i was quite pleased with Moran Vista, they seem to care about their residents.
February 28, 2012
I am a friend or relative of a resident
My friend in this Assisted living area does enjoy living in this Facility. The reason she enjoys this facility is because for the most part she can take care of herself. She does not need assistance toileting, or bathing. She does require assistance in dressing though. Staff are readily available to help her via a pull alarm which sends a page to the nurses on duty. She also enjoys the activities available for her. There is weekly bingo, fitness/stretching classes, church, music time, and visiting with other residents. She also loves the food. The kitchen is readily available to make any changes to the menu to fit her diet. My over all view of the place appeared clean for the most part. I wasn't too impressed with the nurses, they weren't as friendly/and available as I would like. I also wish there were more nurses, I feel the facility is very understaffed. Over all though, I feel like friends needs are met and the nurses do try their hardest.
See all reviews (8)
See fewer reviews
About Moran Vista Assisted Living
---
Moran Vista Assisted Living is an assisted living facility in Spokane, WA that offers residents independent living options and daily support services. Contact Moran Vista Assisted Living for more details on housing, services, and rates.
Map
of Moran Vista Assisted Living
---
Request Info