Talk to a Family Advisor: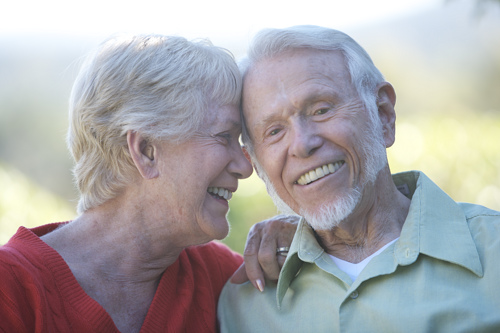 Top nearby Assisted Living Facilities
Reviews of Cascades of the Sierra
---
Relative808888
November 01, 2016
I visited this facility
Cascades of the Sierra looks more elegant, newer, and prettier. They have a swimming pool and an exercise facility, and it seems more upscale. They have multiple dining rooms. We had a luncheon there once, and the food that I sampled was good. The price was a bit expensive.
---
Carolyn114143550
January 07, 2016
I visited this facility
I like everything in Cascades of the Sierra, from the meals to the security. It's very clean. I just like the layout of the whole property.
---
Debra115438750
October 29, 2015
I am a friend or relative of a resident
Mom was at Cascades of the Sierra when she was still alive. The place was always nice and clean. Everything was amazing. Their staff was amazing, as well as. The food was great. It was beautiful. They have their own apartments, and everybody was great. She was there for four years.
---
Loretta10
August 22, 2015
I am a friend or relative of a resident
We placed my mom in the Lodge, and it is the memory center of the Cascades. It is very pleasant, but my mom is having a very hard time adjusting, so we are working with her doctors and seeing that we are able to help her with maybe medication, so that she won't be so upset, and the nurses and the staff have been very supportive. Both my brother and I are very pleased with the facility at this point. They do games or activities almost daily, but this is a problem that we are having because she keeps refusing everything. They are trying to work with her to see if they can just get her to participate a little, but it is just a very tough situation. A couple of times I had left a message for them to call, and they haven't always called me back, but most of the time they call me back, and when I do get hold of the nurses because I am not able to get there every day, they are always very informative and try to help in whatever way they can. The director is always very involved, and I find that a plus. This is a retirement, assisted, and memory facility, so it has all three in one, and when you see the director on-site and on-hands with everything, to me it is an important thing that she is involved with them, and I think that is why the facility does well all the time.
A couple of times they didn't return my call, but when I did get a call back, they apologized because they were very busy and, in a way, it is important that they are taking care of the patients rather than being on the phone, but the staff at the Cascades has been very good. They understand, and when I've been there, they try in every way that they can to help me with my mother's situation.
---
Jason8
April 28, 2015
I visited this facility
Cascades of the Sierra was a very beautiful place. The staff took us around and showed us the rooms. A couple of low-end rooms had a small kitchen, 1-bedroom, and a sizable living room. What we saw was completely furnished, so everything looked nice. The small one looked like a studio apartment for a college kid, and then the big-end had still a 1-bedroom, but the bedroom had a nice walk-in closet.
The meal was a Sunday brunch, and it was phenomenal. My dad had the cod; he loved it, and I had pancakes. It seemed to me that there were no distinct isles in the dining room. The tables weren't set up for people with walkers; there were no straight paths in and out into the food. They do a lot of trivia for the brain, but there is a workout gym. They also have drivers; I think that people get taken to certain places in the area.
---
Susan Landrith
August 07, 2014
I visited this facility
I've been in the memory care and walked through the building. They are actually across the highway from where I live. I ran into some people I know who live there. Very friendly. All the people that I've come in contact with as far as the staff have been cheery and helpful. The people who were around to visit their relatives were real talkative and very relaxed. I think the place is neat. All the staff ask, "Do you need any help?" or "Can I help you find something?" If you want to wander around, they don't seem stressed about it either. I get a nice feeling.
There was a lot of activity -- a lot of people moving around. A couple of times I walked through some exercise classes for people who are not as mobile. They were in wheelchairs in one of the living room seating areas. There were seated exercises. There are a couple of little small shopping centers they could walk to probably half a mile away. They do have also transportation and a little bus. They have swimming exercises, too.
It's like being in this really neat hotel. They have a restaurant bar or a breakfast bar. There were people who were having coffee and there was someone having scrambled eggs. I'd stop and talk to them. While I was talking to these people, somebody came to the refrigerator and got some juice out. From what I saw, they were private rooms and each had its own decoration. One of them had a really bright pink comforter and some stuff on the walls, so I think they can personalize their rooms. They have apartments, too -- that was the independent living area. The building is 3 stories tall and there are a couple of different wings.
---
Bobbie5
June 18, 2014
I visited this facility
Cascades of the Sierra really stood out. The rooms were roomy, and it was convenient in the way it was laid out, almost like your own place. Nice kitchens. It was very expensive. The staff was very nice, very friendly, very helpful. We had food and it was wonderful. They have exercises. They have their own beauty salon, everything that you could possibly want. They play bingo, games, and cards. Everything was very nice, very well put together. We just liked the atmosphere of Cascades.
---
Dorothy42
May 30, 2014
I am a friend or relative of a resident
We found a place for my mother-in-law at Cascades of the Sierra. It's a beautiful facility, and it is also very clean. It offered a lot of things for the residents. They do different types of exercise and swimming. They also have crafts. I know somebody comes in, and they do singing with an accordion. My mom-in-law has one bedroom, and it has a very nice, big bathroom. It also has a little kitchenette with a refrigerator and a microwave. The restaurant is excellent, and the food is good. It's just a wonderful place.
---
Caring63421550
April 30, 2014
I visited this facility
I like the Cascades of the Sierra, but it turned out not to be exactly what I thought it was. It's clean, but it's very expensive for what you get. The rooms have different sizes. The staff is nice, but they're real pushy. They want to get a deposit real fast. It was just usual food, but if you eat too much, you have to pay more money. I just couldn't believe it. They tell you all this is included, but it's not really. They said they do have activities. After I really looked at it, I realized what it was really like.
---
Lorraine22
October 14, 2013
I visited this facility
My friend will be moving to the Cascade of the Sierra. Everything is really excellent. The facility is gorgeous and clean. The people that we deal with are really good. The have two excellent restaurants. They even have small bars with televisions. There are several different beautiful areas throughout the complex, where you can relax and read. They have a patio and a pool.
---
About Cascades of the Sierra
---
Cascades of the Sierra is an assisted living facility in Sparks, NV that offers residents independent living options and daily support services. Contact Cascades of the Sierra for more details on housing, services, and rates.
Location of Cascades of the Sierra
---
Request Info
Get full access to reviews, cost information, and amenities