Brandywine Living at Fenwick Island
Claim 21111 Arrington Drive, Selbyville, DE, 19975
Caring.com Listing
Talk to a Family Advisor: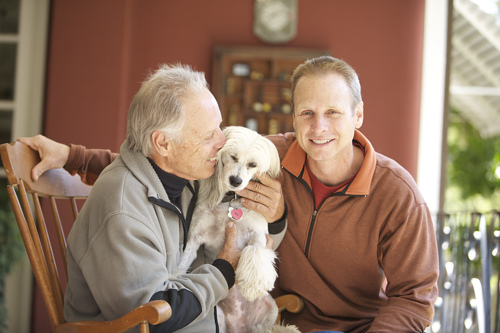 Top nearby Assisted Living Facilities
Reviews of Brandywine Living at Fenwick Island
---
dianefran
February 02, 2017
I am a friend or relative of a current/past resident
The entire staff is friendly and courteous. They know all the residents by there first name. You can feel the caring nature when you are anywhere in the facility.The residents are always smiling, upbeat and happy. The various day trips provided throughout the month are well thought out and well attended by the residents. Everyone is treated like family here. I would recommend to anyone.
---
SeniorHousingSolutions
October 14, 2016
Other
I'm a senior advisor and a professional guardian. I was retained by my client to research retirement communities in PA and Delaware since they have family in these areas. Obtaining information is like pulling teeth. The corporate director of community relations was to rude and unprofessional and basically told me to take my business elsewhere (all I wanted was a brochure). If this is the treatment they give someone seeking information on front-end, how would they treat a resident or a family member who have questions or concerns. Yes, I have recommend to my client to move somewhere else.
---
Maggiemay602
September 01, 2014
I am a friend or relative of resident
My mom moved to Brandywine Senior Living at Fenwick Island in February 2012 and we have never regretted this decision. The staff there was welcoming from the very start and that has never changed. My mom has very poor vision and they accomodated her by putting her room close to the elevator so she could find her way back to her room easily. She also has a colostomy which is difficult, if not impossible, to manage by herself due to her poor vision. At first this was a bit of a challenge as the staff was not used to this kind of appliance, but the nurses took charge and taught the other caretakers how to change the bags etc. She truly feels safe there and cared for. The surroundings are beautiful. The entire facility is clean and safe. They promote independence as much as possible and strive to keep the seniors busy and their minds occupied with fun things. To quote my mom "I feel like I'm on vacation every day". Isn't that how we all want our lives to be at this stage? Thanks Brandywine!
---
BCole
August 20, 2014
I am a friend or relative of resident
Our Mom has been at Brandywine Senior Living at Fenwick Island in the Reflections program (Memory Care unit) for 3 years. She is thriving there. Her Alzheimer's deterioration has slowed with the active yet structured environment, daily exercise (Fun, Fit and Fabulous) and healthy meals. The caregivers are kind and attentive; yet do not do things for the residents that they can do for themselves.
Brandywine has programs for the residents that are fun and family focused, such as the monthly Family Day Connections. This is a monthly "theme based" party for the residents and their families to enjoy shared experiences. Brandywine serves special treats and has live music for everyone to enjoy either by singing along, dancing or just listening. We feel so fortunate and blessed to have our Mom at Brandywine. We no longer worry about her safety, well-being or whether she is being mentally stimulated. We know she is!
---
Lori J.
August 19, 2014
I am a friend or relative of resident
My Father has been a resident of Brandywine Senior Living at Fenwick Island since January 21, 2012. The care my Father receives is top-notch. The staff at Brandywine are always professional and kind when I visit. I like the fact, Brandywine offers nursing services 24/7, as well as, transportation to various places in town whether it be a simple trip to the drug store or a doctors visit. Brandywine offers on-site physical/occupational/aqua therapies. Also offered on site is a beauty shop where one can get hair and nails done. The dining facilities are very warm and welcoming. The food is excellent. The location is 2 miles to the Fenwick Island, Delaware Beach.
---
mabymoores
August 18, 2014
I am a friend or relative of resident
I moved my Mother to Brandywine Senior Living at Fenwick Island Delaware in April. I chose this facility because of a referral of a friend and have been very happy with the staff and their programs. I especially like the Signature programs like the Family Day Connections. Family Day lets you meet other family members of the residents and helps you build relationships with each other for support. I also love the fact that they call me and keep me informed, send me photos, and always return my calls.
---
Rob's daughter
August 18, 2014
I am a friend or relative of resident
My brother and I brought my parents to Brandywine Senior Living/Fenwick Island in November 2013, from their home in Florida. Dad is near 90 and was very weak, both from a long trip moving here and his congestive heart disease. Mom was suffering from dementia. We were met at the door to Brandywine by medical and management staff after their normal hours. We could not have received a warmer welcome from family. It seemed as though everyone on staff knew each of us personally. The medical staff paid immediate attention to their specific needs and arranged for the proper therapy for them. When Mom passed away in March 2014, the staff was extremely supportive of all of us, especially my Dad.
Dad has blossomed under their care, physically and mentally. At home, his hobby was woodworking. Recently, the staff at Brandywine started a cooperative woodworking project where men who have interests like my Dad build small wooden projects, using power tools, which are then finished by other residents who enjoy painting and decorating. Dad was so happy after his first day of this project that he sounded like a kid at Christmas when he told me that "they moved a woodshop in and I'm covered with sawdust again!" The attention to detail at Brandywine is amazing. I truly feel as though I am among friends whenever I'm there visiting. My brother and I no longer worry about Dad. We know that he is well cared for, well fed and happy.
---
Carol St
August 18, 2014
I am a friend or relative of resident
My mother in law is so well cared for I the memory care unto at Brandywine.
---
BigFan
August 18, 2014
I am a friend or relative of resident
In need of assisted living for my father in law, my wife and I were referred to Brandywine Assisted Living. On visiting Brandywine we were stuck by the elegance and warmth of the facility. You really have to see it to believe it. Brandywine has the feel of a high end apartment building. Most anyone would feel comfortable as soon as they walked in the door. I certainly did.
The administrative staff went to great lengths to understand my father in law's financial situation and medical needs. They presented a residency plan that was easy to understand and addressed all of his medical and physical needs. They also helped formulate a financial plan that ensured that his resources would provide for his care for the rest of his life.
The resident care staff are friendly and knowledgeable. They genuinely care about the residents and their interactions with them are those you would expect from good friends. On the day my father in law moved in to Brandywine, every member of the staff he encountered addressed him by name. We later learned that the staff had been briefed on who my father in law was as well as some particular issues and concerns dealing with his personal safety.
Clean, comfortable, safe, friendly, great staff, lots of activities…In Brandywine we found what we were looking for. My father in law is comfortable and happy and we know that he is safe and well cared for. Our entire experience with Brandywine has been, in a word, Impressive.
---
KJOD
June 26, 2014
I am a friend or relative of resident
From the first visit to this facility to the final check in the process was made easy for myself and my aunt. She was welcomed with open arms and made to feel special from the start. The staff is very caring and helpful. There are always daily activities on every interest level. I am extremely happy with the care my aunt receives
---
About Brandywine Living at Fenwick Island
---
Brandywine Living at Fenwick Island is an assisted living facility in Selbyville, DE that offers residents independent living options and daily support services. Contact Brandywine Living at Fenwick Island for more details on housing, services, and rates.
Location of Brandywine Living at Fenwick Island
---
Request Info
Get full access to reviews, cost information, and amenities