Sedona Winds
405 Jacks Canyon Rd., Sedona, AZ, 86351
Talk to a Family Advisor: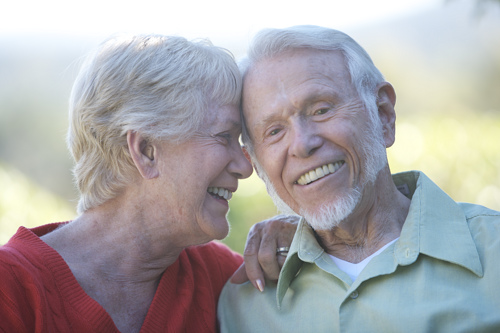 Top nearby Assisted Living Facilities
Reviews of Sedona Winds
---
Karen Casaus
February 22, 2017
I am a friend or relative of a current/past resident
As I write this review my effort will be to not leave out any component or staff member. My dad (who is 97) found himself a widower this past year. He has lived in Sedona for over 30 years. His life, friends, church, and doctors are all here. When we heard about Sedona Winds, Dad was excited and anxious to become a resident and begin a new chapter in his life. That turned out to be the best decision we could have made and we have never regretted it for a single second!
The facility is beautiful and welcoming! Sedona Winds is small enough to feel like home and large enough to provide for individual needs. The grounds are immaculate! Inside is spotless and beautifully decorated down to the smallest detail. Residents are allowed, encouraged, to display their artwork through painting and photography. The dining hall has a wall dedicated to Veterans.
The maintenance crew is constantly in motion. They have gone above and beyond for my dad! It is apparent they take pride in their work. What struck me the most was their interaction with the residents. Not only do they know them by name, they also take the time to talk to them as they pass in the hallways!
The cleaning staff is to be commended! Every two weeks his apartment is cleaned. Trash is picked up daily when left by the door. Dad's laundry is done each week! Their attention to detail does not go unnoticed!
The staff at the front desk is welcoming, kind, respectful, and knowledgeable. I have visited several retirement communities in Albuquerque with friends who have family there. None of them have even come close to the compassion and professionalism of the ladies at Sedona Winds!
The food and dining hall are outstanding! First, not only is the food delicious, but they offer an amazing variety and selection. The waitstaff is attentive and efficient! They know each resident and their preferences. When I visit my dad they know I drink coffee with cream! They are compassionate and accommodating. I find that exceptional because sometimes we "older" folks can be snarly and snippy. They never lose their smile or gentleness.
The transportation provided is so terrific that Dad was happy, happy to surrender his driver's license! I thought that would be a battle between the two of us, but not so! My dad has never missed an appointment, whether doctor, shopping, breakfast, etc, Again, the care and patience are so appreciated!
The activities offered.......where to begin? Yoga, exercise, happy (sparkling cider) hour on fridays with live music, library, movies, games and puzzles, once a month mystery excursion, a variety of speakers, animal presentations and therapy pets, and the list goes on..... my dad always has something he can participate in or just choose to relax in his apartment.
I truly hope I haven't left anyone out. My friends here in Albuquerque think I'm exaggerating when I tell them about Sedona Winds. It is a blessing for me and I can sleep at night knowing Dad is safe, happy, and watched over. Thank you!
---
Carol in Sedona
April 09, 2015
I am a friend or relative of resident
AT 97 years of age, my Mother moved into Sedona Winds Assisted Living in December 2014. She had stayed there a couple of times previously for short periods (respite care) while I was traveling. She has been very happy there. The dining room offers a wide selection of meals, which helps to keep her on a diabetic diet. She comments quite often, about how good the food is. While she cannot participate in many of the activities (quilting, reading, bingo, writing, movies, etc) as she is legally blind, she attends the exercise class five days a week and enjoys the frequent entertainment that they provide during happy hour (piano, organ, etc.). Available once a week, is hair salon service and someone to do her nails. At this point she does not need 24/7 care so someone checks on her on a regular basis and there is always someone to provide "stand-by" service during her showers. This not only provides her with a sense of security, but also puts my mind at ease that there is always someone nearby should she need assistance with anything (she wears an alarm pendant). The icing on the cake is the beautiful view that she has of the red rocks of the Sedona area.
---
Karen Terry
June 17, 2014
I am a friend or relative of resident
after 1 year there very disappointed! Activities scarce several times cancelled with no previous warning. Care and staff were also disappointing said staff checked on tenet hourly but more like once to maybe twice a day. Food mostly ground beef dishes everything smothered in gravy and very salty tasting if tenet was ill and could not make it to dining room only bullion was served in room. Very high sodium! still not checking on ill tenet more than once or twice a day. No notification to family that tenet was ill for 4 days then transported to hospital dehydrated and week. We have been very disappointed with the care and treatment at Sedona Winds.
---
JAT1
February 15, 2013
I am a friend or relative of a resident
my Mother moved in a month ago and is adjusting much better than I expected. This, I am sure, is due to the wonderful, attentive and personable staff! All of the staff knows her name, engages her in conversation, and invites her to participate in the many activities. She has a one bedroom apt. and has made it her own. The meals are wonderful. She orders off a menu for every meal! Properly set tables and a waiter for every one. All of us who love Mom so very much are now resting easier knowing she is not only safe, but happy too!
---
Kelly Worthey
October 01, 2011
Other
I love driving up to Sedona to visit the residents at Sedona Winds. The drive up from Phoenix is gorgeous and I get excited every time I see the red rock start to peek through the mountains. Sedona, I think, is the perfect place for an assisted living facility. The views all around are so peaceful and it really has a calming effect on those who are looking at it, maybe that's why the residents at Sedona Winds seem to be less stressed out and relaxed.
The facility itself is beautiful, it is always very clean and well organized. All in all the staff appear to run everything in a smooth and functioning way. I don't see a lot of chaos at this facility which is a good thing, don't get me wrong, I'm sure they have their share of chaotic moments, I'm just saying that I don't see it being so drastic that it could affect the residents in a negative way. They offer Independent and Assisted Living as well as Memory Care. From what I have seen, the residents in each level of care always appear well-cared for. They always seem to have good personal hygiene, so for the people needing assistance with hygiene, it proves that the staff members are not being neglectful as far as resident hygiene goes. The staff members really seem to dote on the residents, I always hear them telling the residents "good morning" or "good night" they are always walking around making sure that the residents are happy and comfortable, making sure that they have everything they need or seeing if there is anything they want at that moment. The staff seem to pay very close attention to each resident, and as hard as it is with so many residents, I could ask a staff member where so and so is and they would in most cases be able to tell me because they know each resident so well and they have learned each resident's daily routine from paying such close attention. I am always very impressed by the level of devotion I see the staff offer the residents. Sedona Winds has put together a care team that they should really be proud of, I have not had one issue regarding resident care with any of them, which is amazing because I am very picky when it comes to how the residents are being treated and cared for.
There are many things for the residents to do, the weather in Sedona is usually perfect, so many of the residents choose to spend a lot of time outdoors. Who wouldn't want to spend their time outside in a town that recently made Forbes' list of the prettiest towns in America? The grounds are beautiful and a perfect place for an morning or afternoon nature walk. It is really pretty taking a walk there early in the morning and being able to watch the sunrise behind the red rock. My favorite part of Sedona Winds' grounds is the swimming pool, it is in the perfect spot. Residents can sit in the pool and have a front row seat to the stunning Bell Rock and Red Rock Mountains, they are so incredibly close, it looks like you could reach out and touch them. Whenever I refer anyone to Sedona Winds, I always tell them to remember to look at the pool. They also hold many group activities outside as the weather is so great most of the time that residents would rather be outside than in. The staff also take the residents on many field trips, there is no limit of places in Sedona and Northern Arizona to show to the residents, there are so many beautiful places to take them to.
There are many things to do inside the facility as well though, there are many scheduled daily activities and common areas that are well stocked with items to keep the residents entertained. The library has an ever-growing supply of books and magazines for the residents to read and there are these amazing floor to ceiling windows in the library that once again show off Sedona's Red Rock. The entire facility has huge windows throughout, what facility wouldn't in Sedona, those views are pretty much the facility's money-makers, I have had multiple families and residents tell me that they chose the facility because of the location or the views. So, of course, you would want to make those views as accessible as possible from inside the facility.
Everything about Sedona Winds is, I believe, very resident-focused. The dining options, activities, events, daily happenings, etc. all seem so geared towards what the residents want and the residents are offered many options and amenities to help them in creating a lifestyle and daily routine that is right for them. My visits to Sedona Winds usually run pretty smoothly, I have only witnessed a few times situations that escalated out of control, one was when a couple of residents started arguing over what to watch on TV, they were actually yelling very loudly and spouting off some not-so-appropriate language, however, the staff members had the situation deescalated very quickly. The other times were similar, but again, got resolved fairly quickly. It is very common when you have so many residents living together under one roof day in and day out for there to be some conflicting personalities and opinions. What matters is that the issues are resolved fast and thoroughly without upsetting or interrupting the other residents going on about their own business. The staff here handle any issues swiftly and professionally.
I always look forward to my visits at Sedona Winds, everyone is so nice and the view really takes your breath away. I would recommend that everyone looking for assisted living go visit Sedona Winds, even those not looking for a facility should go. Everyone should experience Sedona at least once!
---
---
At Sedona Winds we are more than just another retirement community. We are in the heart of Sedona's Village of Oak Creek. We are located by everything you need, with great shopping, terrific restaurants, golf courses, cultural centers, and medical offices; Sedona Winds boasts to be the best location in Northern Arizona with a background of Bell Rock and other beautiful Red Rock Mountains. At Sedona Winds we realize that today's seniors are looking for a lifestyle that is not only active and stimulating, but also interesting and flexible.
Features of Sedona Winds
---
Features
Computer Room
Resident Transportation
Garden And Patio
Resident Parking
Security Gate
Spa
Technology and entertainment
Guest services
Guests At Mealtime
Overnight Guests
Top Cities for Assisted Living
---
Request Info
Get full access to reviews, cost information, and amenities