Talk to a Family Advisor: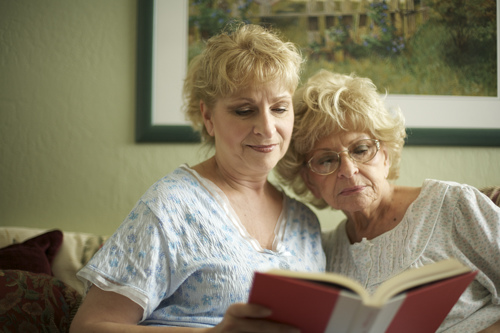 Top nearby Assisted Living Facilities
Reviews of Palms of Sebring
---
Terri113515
August 02, 2016
I visited this facility
We went to the Palms of Sebring, and my mom didn't like it. It was beautiful and very modern, but they would have had to put her on the 5th floor, and the nursing station was on the second floor, and I wasn't comfortable with that. I think it was too big of a facility for her.
---
Carleenson
August 27, 2015
I visited this facility
Palms of Sebring was a very nice place and very sumptuously appointed, but it was significantly expensive without any recreational services that I can see. I couldn't justify the additional expense.
---
Caring104320250
June 06, 2015
I visited this facility
Palms of Sebring was nice, and I like their apartments. I saw the studio and 1-bedroom apartment. It seems homey and clean. They had a lot of activities; they have card games, virtual bowling, and books. They had a chef-run restaurant and serve three meals a day. They took us on a tour and showed us the different rooms, the dining room, and the different gathering places. They also allow cats and birds.
---
Bren2
August 28, 2014
I am a friend or relative of a resident
My daughter gets along fine with the staff at The Palms of Sebring. She doesn't seem to be having any problems. The room is semi-private and a little bit small. My daughter has a motorized wheelchair. They have entertainment. This week, they're having a dog parade. You are allowed to take the pet in to visit. I would recommend the place. The staff is very friendly. They take care of my daughter and help her when she needs it. What they need to improve though, is the room. It needs to be a little bit bigger and the bathroom needs to be arranged a little bit better for someone who is always in a wheelchair. My daughter needs to turn the corner instead of going straight in.
---
Caring51886550
April 11, 2014
I visited this facility
The Palms is a lovely place, but it's so tiny. I didn't like the size of it. They try to get a lot of people in there to care for, and that sort of sacrifices the space. It doesn't have the caring that some of the other places have. For instance, you have to put your dirty clothes outside in the hall by a certain time in the morning so that they can be picked up and washed. I didn't like that. On the bottom floor, they have a hospital, and you wouldn't ever have to go out of your territory there if you're sick, so I like that very much. We went to the hospital part. We went to the living quarters, and there are six floors. We went up to the sixth floor, which was the only one available at the time, and it's a beautiful view of Lake Jackson. They have a lady on duty that's trained in physical training, and she has movies, all kinds of board games, moving games like throwing the ball and kicking the ball to each other in competition with points. She has a lot of real nice games that she plays. She's on duty from 8:00 in the morning till 2:30 in the afternoon, and you can contact her any time if there's a special board game you like to play back to your room. She's real good.
---
Nancy05
December 15, 2013
I am a friend or relative of resident
The Palms is a clean place, with very helpful staff, about 1 employee ratio to 1 patient/resident. Food is good as I ate there. Employees helpful, attentive. Employees cheerfully check on patients and I have never seen a cross employee. I was very impressed w/an employee who passed by my dad's room in rehab, saw a mat on the floor and came in to check to ask why the mat was placed there, out of concern for my dad. Lots of things included with their reasonable monthly Assisted Living fee, including all meals, laundry, housecleaning, transportation. The entrance halls are sunny, peaceful and smell good. The air temperature was always comfortable and the room clean. The staff allowed me to participate in a family meeting by way of conference call to talk about my dad's medical condition, as I live outside of Florida. From the time my dad discharged from physical therapy and had stayed in the rehabilitation section for 2 months, it was only a day or two before they admitted both he and my mother into Assisted Living. That same week they were physically moved into their new AL apartment. The staff makes sure residents pull "cord" by 10am to ring in that they are awake and doing okay. Staff checks on them if they have not done so. Also, residents are given a Life Alert necklace to wear in case of emergencies. It seems like they have thought of everything and really want to work with the residents and their families.
---
DrPaxton
July 11, 2012
I am a friend or relative of a resident
The Palms in Sebring is what I believe to be a very nice facility. I have never been to any other facilities, so I am not familiar with how other facilities are run, but The Palms was very nice on the outside and inside. It was very clean and the staff were extremely friendly and seemed to really enjoy their jobs. They were very caring and helpful and made my friends grandmother feel very welcome with the transition of moving into an assisted living facility. The other people living in the facility seemed quite happy and seemed to really enjoy their current living situations. This made me and my friend feel alot better about moving his grandmother into The Palms assisted living facility in Sebring,Fl.
---
Moore
April 19, 2012
I visited this facility
This nursing home was pleasurable. On the visits to see my stepfather, the staff was always kind. He never complained about his time there. They were prompt in meeting expectations and demands. We didn't use many of the amenities while we were there and I'm not quite sure if my stepfather did. The staff was very informative in regard to what was going on with my stepfather; I found that helpful because it put my mind at ease while he was there. This facility is great to its residence. I've seen staff interact with other patients and I can honestly say despite those who lived there getting mean sometime, the staff always remained calm. They even offered our family things while we were visiting. It was great to have a facility be as generous, kind, and supportive as this facility was. My stepfather passed away in this nursing home and I'll never forget the last time I saw him there; he was at peace and wearing a smile.
---
Visitor2
March 14, 2012
I visited this facility
I have visited this particular facility a few times and every time I am there it has a different feel to it. The staff is very much into their own thing. Going to and from constantly, it's like they don't notice the people. It took me 20 minutes to get a staff member to listen to me long enough to find out where the store was located in the facility. But the facility was very clean, even the shop. The residents seem subdued, but some normally are and I just must gone on a relative off day. If the staff paid some more attention to the overall picture and not just their set tasks, it seems that that would help with the feel of The Palms. The look of the facility is big but not friendly. But for what residents can go to and from themselves, they are right next to the circle( our Downtown).
---
PrettyHappyGirl
January 28, 2012
I visited this facility
The staff was usually in a good mood when I would go visit my grandfather. They were always available to provide a helping hand when things would go wrong. I had a few negative experiences when the patients were out of their rooms yelling. When the staff was informed of these incidents they would make sure to calm the patients down. My grandfather never said anything negative about the staff. He died in the nursing home, and the staff also took it hard. It could have been the bond they shared with my grandfather, or it could have been the fact that they were close with the family. Personally, I would not ever put my parents in a nursing home, but it was nice to be reassured that some good people still work in these facilities. I'm not sure if these people have changed because it has been a few months since my grandfather was in the nursing home. I believe my parents deserve the best, and I don't think they can receive the best from nursing homes.
---
Pastor Brian1
September 29, 2011
I visited this facility
The Palms, located near downtown Sebring, is an upscale assisted living facility with an attached nursing home and rehab center. Recent upgrades and renovations have turned the facility into one of the nicest in the area, with water features, bird cages and artwork everywhere. As a pastor I've had the opportunity to visit this facility on numerous occasions for many members. The staff is always helpful and attentive, I have yet to hear a single complaint concerning the quality of care. The environment is relaxed, friendly and generally social. In Central Florida heat is always a problem, but the Palms moderates its temperature very nicely, which helps to alleviate other problems which abound at other local care facilities such as mold, smell and general uncleanliness. The chaplain who is in attendance is well respected in the community and does an excellent job of cycling guest preachers through the doors. The only complaint I have heard from residents is the tendency for life there to be a little dull. Indeed, the average age of resident there is considerably higher than most facilities, and they're a little less active. However, if you're looking for a restful spot then the Palms is an excellent choice.
---
bbertka
September 10, 2011
I am a friend or relative of a resident
well my grandmother went in there with a broken ankle. The staff ended up breaking her other ankle while she was there. She had a stroke around 2am the physical theropist went in her room around 6am. Told the nurse there was something wrong to get a Dr. in there asap. the Dr. finally showed up around 5pm. She died a week later.
---
---
Palms of Sebring is an assisted living facility in Sebring, FL that offers residents independent living options and daily support services. Contact Palms of Sebring for more details on housing, services, and rates.
Location of Palms of Sebring
---
Request Info
Get full access to reviews, cost information, and amenities