Friendship Village of Schaumburg
Claim 350 W Schaumburg Rd, Schaumburg, IL, 60194
Caring.com Listing
Talk to a Family Advisor: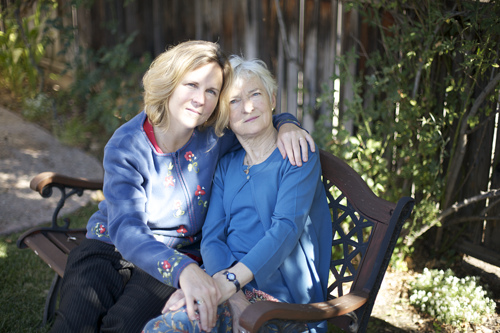 Top nearby Assisted Living Facilities
Reviews of Friendship Village of Schaumburg
---
Hildegard
October 06, 2016
I visited this facility
Friendship Village of Schaumburg was the one I liked. The whole place was impressive, big, and had a beautiful lobby. The person that took me around and showed me the room was a very nice, friendly lady. I had a good feeling about the place. They had bingo, cards, a ping-pong table, Wii bowling, and a pool. People came in to entertain the patients by singing or just talking. They just had everything there. They served three meals a day. You could drive to doctors if you had a car, but they also had a shuttle that took people to their doctors' appointments, Wal-Mart, or Walgreens.
---
Mary370411
June 28, 2016
I visited this facility
We liked Friendship Village. They had activities like bingo, a choir, and a meeting place for church on Sundays.
---
Anne123124950
March 31, 2016
I visited this facility
Friendship Village was an excellent, modern, and very beautiful facility. The people were great. I liked that they had a lot of options for dining and a wide variety of appealing social activities and amenities, like an excellent fitness center and a pretty unique pool.
---
AB2
January 26, 2016
I am/was a resident of this facility
I am currently at Friendship Village of Schaumburg. It's a wonderful and very well-established place. They have an indoor pool, exercise room, and a lot of activities over the course of the day. They have outside speakers that visit. The food is delicious. The people are friendly. Overall, the community is very high-quality in my opinion.
---
caring daughter116499950
January 15, 2016
I am a friend or relative of a resident
Friendship Village has nice, fairly large apartments. The staff was very friendly and helpful. They have a lot of outdoor space, a swimming pool, two libraries, a game room, and church services. They also have a bus that takes residents shopping.
---
Not Friendly
September 23, 2015
I am a friend or relative of resident
A friend has been. at F.V. for several years and the food has gone way down hill. The veg is often served undercooked making it difficult for denture wearers to chew. A cold sandwich and barely warm, watery soup constitutes lunch most days. Often what is listed on the menu is not available. For the high cost of liviing there, residents should get healthy, balanced meals. It is almost impossible to get ahold of staff. No one answers their phone. F. V. is not where i want to spend my retirement years.
---
Kay42
July 29, 2015
I visited this facility
Friendship Village is great, and they have everything. They have food and several different menus for dinner.
---
Lynn43
July 04, 2015
I visited this facility
Friendship Village of Schaumburg was unaffordable. The staff was very helpful and very knowledgeable. The apartments were nice. The dining room had a restaurant atmosphere. They had bingo, games, and exercises.
---
Pat101406150
January 26, 2015
I am a friend or relative of a resident
Friendship Village was very nice although they didn't have patios on the ground floor, but other than that I liked it. They have a swimming pool, fitness center, spa, and several dining rooms; it's a big place, but they were a little bit expensive.
---
Caring96790550
October 16, 2014
I am a friend or relative of a resident
My aunt lived at Friendship Village for quite a long time, and she needed further services so she transferred to another facility. They have lots of choices for the accommodation, and it is spacious and clean. The dining room was OK, they have multiple bedrooms, and the facility looked secured. They have activities I believe according to their calendar.
---
Caring77463450
March 12, 2014
I visited this facility
Unlike the other places which were more like a nursing home, Friendship Village was more condo-living type. It is continuing care, so my brother can go there whatever stage he needs to be in. Right now, he qualifies for independent living. What stands out to me was that they have all the amenities, like physical therapy and a pool. They did have all sorts of buses that can take you wherever you want to go, like shopping, restaurants, etc. Regarding the staff, they accommodated me really fabulously. The living accommodations were up-to-date and modern. They have accommodations from studios to three-bedrooms and they were all granite, brand-new type or refurbished.
---
Mary86288450
February 24, 2014
I visited this facility
Friendship Village of Schaumburg is top of the line facility. This has got it all. It has aerobic classes during the day, it has a fitness facility, it has a pool, and it also has a beauty shop. The dining room is also top of the line. Everything was very nice. They were very spacious. The rooms and the facility. They keep the facility really updated and modern. Like I said it's a very, very top quality. The facility is just expensive and we would not be able to afford it.
---
Beebot
February 09, 2014
I am a friend or relative of resident
on the surface Friendship Village is a lovely place. The exception if your loved on needs physical therapy or is moved to the Healthcare facility. Aides are for the most part very nice and patient. However, there is not enough staff for the number of patients. Nursing staff is there only to dispense medication. They put all the residents in front of a tv all day long and do nothing to engage those who are still looking for mental stimulation. They confine everyone to a wheelchair so it is easier for them to manuever them. Even folks who started out being able to walk there are quickly put into a wheelchair. There is no attempt to involve them in activity in the other areas of FV. The food is in disgusting. Often served cold with zero flavor. For those patients with mild conginitive impairment there is no effort made to shower these folks if there is even a minimal resistance from the patients. They simply mark their record when the attempt is made to - refused. UTI's run rampant because of this practice in poor hygiene. Medications must be provided by FV resulting in exhorbitant price gouging. Only adjusted when confronted and then magically the prices drop when someone takes them to task. FV as an organization is only interested in making money and does not have the best interest of our aging community in mind. I would definitely not recommend FV - there are plenty of other places that do not require such a huge purchase with no chance of leaving when you discover the true face of FV because your money is non-refundable.
Provider Response
We are very troubled by the negative experience you had at Briarwood Healthcare Center at Friendship Village of Schaumburg. We are committed to the well-being and satisfaction of every resident. Furthermore, we take pride in earning the confidence of residents' family members, that their loved one is being well cared for. "U.S. News and World Report" has reported that Briarwood Healthcare is a top nursing home. The prestigious designation was made as the result of collected data from the federal Centers for Medicare and Medicaid Services, which sets and enforces standards for nursing home. Ratings are based on the absence of low incidence of deficiencies in state-conducted health inspections, nursing staff time with residents and quality of medical fare. Because of our dedication to providing excellent resident-centered care, we have earned the prestigious five-star rating for Health Care Centers.

The experience of our residents is overwhelmingly positive, however even this one incident is not acceptable. We encourage you to contact our administrator, Tony Madl with your concerns so that we can address all of your concerns.
---
Mary49
March 29, 2013
I visited this facility
I visited Friendship Village in Schaumburg, IL for my parents-in-law. It's been in the community forever. It's a wonderful facility but one of the reasons why we didn't select it is because it was more expensive and their doctor does not visit there. They have very nice rooms and I don't think they need to improve on anything.
---
RDP982
September 13, 2012
I am a friend or relative of a resident
All three of the facilities seemed very nice. My Grandparents decided on Friendship Village because they offered to remodel the kitchen in their unit because it was very out of date and my Grandmother loves to cook. Unfortunately after them staying for quite sometime they grew to dislike the place due to lack of activities for my Grandfather is very limited on movement. They are exploring other options, but it seems to be the same story at most of these places. After visiting all of the three above; Sunrise, Friendship Village, and The Devonshire it seems that the employees selling units there promise the world and when the buyers join everything ends up sliding down hill. All three places the staff seemed quite nice, but speaking of where my Grandparents are staying at Friendship Village they have very limited activities for my Grandparents and they are having a hard time with my Grandfather not getting the care that he needs. (limited exercise, bathing assistance and bathroom assistance) They have been in Friendship Village for a year plus.
---
ernie1_79
July 01, 2012
I visited this facility
The staff is very nice and helpful. The facilities have something for everyone.
---
Grandmasgirl4
June 23, 2012
I am a friend or relative of a resident
Friendship village varied. Parts of it are very nice and cheerful, with happy residents and lots of sunlight, but when you visited the areas where residents with more severe disabilities lived it quickly became more depressing.On the whole it is a very standard assisted living/nursing facility, the grounds are lovely but besides that there are really no stand out features, the food is bland and very hospital like, the activities normal, and the hallways and corridors are long and confusing. The staff were generally nice, but they have many residents so they couldn't deal with everyone at once.
---
Gabsmom10
May 26, 2012
I visited this facility
The grounds of the facility were beautiful. There were many flowering bushes and trees and ponds. The residents can even have their own garden space if they choose. The staff at Friendship was always very polite and accomadating. The building is very secure, as everyone has to be buzzed in. The faciltiy has many places for you to visit with your family and do activities such as pool tables and chairs and couches. There is also a place to entertain your family and have a meal. Overall, it is a place that I wouldn't mind having a family member live.
---
amill
May 02, 2012
I visited this facility
This facillity has the look of a modern hotel, but beware if your person is not independent, they can not figure out how to navigate the place. A small tiny room for $6,200 dollars a month, it is a shame!
---
About Friendship Village of Schaumburg
---
Friendship Village of Schaumburg is an assisted living facility in Schaumburg, IL that offers residents independent living options and daily support services. Contact Friendship Village of Schaumburg for more details on housing, services, and rates.
Location of Friendship Village of Schaumburg
---
Request Info
Get full access to reviews, cost information, and amenities