Vintage Senior Living at Brush Creek - Santa Rosa
4225 Wayvern Drive, Santa Rosa, CA, 95409
Talk to a Family Advisor:
Top nearby Assisted Living Facilities
Reviews of Vintage Senior Living at Brush Creek - Santa Rosa
---
Monique P.
March 13, 2017
I visited this facility
We visited Vintage Senior Living at Brush Creek. They were very helpful and gave us the grand tour, but I would say they were not quite as happy as the other place I visited. It was a little more solemn there. It was very elegant, like a hotel or a resort. They had activities, but it was not set up with constant community things going on all the time. There were scheduled things, but it wasn't like you could leave your room and go downstairs and be surrounded with activities. In the lobby, there was a coffee stand, and it was usually pretty quiet. You were lucky if there were one or two other people sitting around to talk to. They had a dining hall and nice, quiet places where you could sit in front of a fire and read a book. There was a big community room where they showed movies and things, but there was nobody in there. It was like everybody was away in their rooms. It might be good for someone who enjoyed more quiet living. It was homey. The staff seemed good and efficient. The nurse came to introduce herself. It was not so active in terms of the social environment.
---
Howard750762
June 28, 2016
I visited this facility
Vintage Brush Creek was very pretty and nice for walking around. The staff was super friendly. It was a lovely facility. There were plenty of activities and different things to do. They were nice with the food preferences and gave you a lot to say about what you wanted to eat. What I like most about it is the environment. It's in a woodsy area and really seemed like a nice place to live.
---
Leslie115160150
October 28, 2015
I am a friend or relative of a resident
My experiences with Vintage Senior Living at Brush Creek have been fabulous. I chose them because they are located close to my home, and they have their crossover community where my parents, who have dementia, can start in traditional assisted living and then move over into the memory care, if they need it. It's a smaller facility than some of the other ones in our area. The staff was very friendly, helpful, and concerned. They seem like they know what they're doing. I went and visited several other places, and their staff and the environment were much more welcoming than some of the other places I went. They also take a bigger dog.
---
Hailey Ann
November 06, 2014
I am a friend or relative of resident
My dad has been living at Vintage Brush Creek for several years. He started out living in the larger Assisted Living building first but after he became more confused we moved him into the new Memory Care building. The memory care building is very light and bright with many staff members working directly with the people living there. There are many really fun activities all day long. My dad gets really great care and the care staff are all very loving and attentive. My prior experience with dad living in the assisted living building was just as wonderful. This is a beautiful building, with wonderful loving staff, great meals and some of the most fantastic activities! You really need to see it to believe it!
---
Caring81792750
April 23, 2014
I visited this facility
We visited Vintage Brush Creek, and the facility is fabulous. They were very good. The staff were very informative and very helpful. They were knowledgeable and considerably thoughtful. I like that it the facility is very modern and cheerful.
---
Caring78077750
February 28, 2014
I visited this facility
We went to Vintage Brush Creek and from what I remembered their rooms was on a busy street. It was well located for services and easy parking. It seemed like a nice building with different care level. The facility was the most run down from the other facilities we saw, but the people are really nice. We had a great visit with them.
---
Stephanie20
December 30, 2013
I visited this facility
Vintage Senior Living is a very nice facility. The only thing that I didn't like about this place is that their ceiling. I'm slightly claustrophobic and for some reason the place made me feel a little claustrophobic because they were low. It's two-story building with a living on the second floor and the dining room and library on the first floor. It's very nice. They have big areas where you can take the dog for walks and I really like that because I have a dog. The dining area was very clean. I had lunch there and the food was bland. I think the food didn't have the flavor that they should have because they haven't been cooked with the right ingredients. The food isn't really the way that I would like it.
---
Caring Daughter24
November 28, 2013
I visited this facility
Absolutely beautiful large facility centrally located in town. One of the cleanest and nicely furnished facility we toured. Many activities, level walking trails available to residents, attentive staff, very pleasant. Answered any questions we had. A must to include in your tours. Mom needed (wanted) a smaller residence, but definitely was one of the top.
---
Caring1109
September 29, 2013
I visited this facility
Everybody at Vintage Senior Living at Brush Creek were really friendly and we were really excited about it. However, I did not like the lay-out as I got lost. So I thought that my mother-in-law was really going to get lost there. And when the nurse came to talk to us, she just spent fifteen minutes.
---
Dena1
August 27, 2013
I visited this facility
I visited Vintage Senior Living for my dad. I was impressed with this facility. The location was good. If you have to go to the hospital or doctor's office, everything is right there. It was a fine facility. It was very well furnished. Their rooms were big and very clean. They were just wonderful. Residents seemed to be happy. The employees working there were happy to be working there. It just seemed like a very nice place.
---
caring4869
May 17, 2013
I visited this facility
I liked the Vintage Senior Living at Brush Creek second best and we almost put my mom in there. The rooms were spacious and their activities seemed interesting. It was very nice and they did have visiting doctors for the residents. I think they were just a little busier.
---
Rosalie1
November 17, 2012
I am a friend or relative of a resident
My mother is in Vintage Brush Creek and she seems to be doing okay. We're very happy with that. The staff is very nice, caring and efficient. The rooms are very nice.
---
Theprib54
June 21, 2012
I am a friend or relative of a resident
My mother lived here for seven years when it was originally called Avalon Assisted Living. It was brand new when she moved in. Always very caring people, wonderful Activities Directors and gentle caregivers. There has been a change in the name and new owners so after 2007, I am not fully aware of the management any more, but at the time my mom lived there it was wonderful and I would have then highly recommended the facility.
---
My favorite
April 28, 2012
I visited this facility
I am happy that I visited Vintage Brush Creek when I was in need of their services. It is unfortunate that I did not get the chance to move my loved one in there and that's becuase she wanted to stay at home and brought an in home care. I thoroughly thought about this decision but at the end it's not my life. I will still recommend this place. I've met their staff and they were verry kind.
---
leeb7071
April 02, 2012
I visited this facility
I recently toured Vintage Senior Care center at Brush Creek. I am looking for care for my father. . My father has dementia and Vintage has a wing for alzheimers and dementia. The problem with the wing was that was in the back of the building. There were alarms in case one of the residents tried to leave. I thought that was pretty scary, having a very loud noise going off and not being able understand why. I thought the staff was helpful and friendly and kind to the residents.
Provider Response
Thank you for your review. We invite you to tour our brand new Memory Care building that opened last winter at our Vintage Brush Creek community.
---
grandchilld
February 13, 2012
I am a friend or relative of resident
I have visited the Memory unit and I'm sad to say it seems very dull. The activities are not stimulating and after dinner only TV is offered which some residents seemed unable to hear or comprehand. It seems too large to provide personal care. I think a smaller place might be better.
---
DrJames'Corner
July 21, 2011
I visited this facility
I've referred three people here, and they all tell me the care is very high quality. It's 24-hour care by very professional, caring staff with a lot of experience in assisted living.
It's very remote, very private--an hour north of San Francisco in the heart of California wine country (20 minutes outside downtown Santa Rosa.
The facility itself is built on a hillside, with views of the mountains and the vineyards. There's also a beautiful garden area with tables. The apartments are private with a variety of floor plans, and all have either mountain views or vineyard views. There's also a movie theater in the facility--very nice. It's remote, though, so it's not for everyone. They do have transportation, but it's limited to medical visits, field trips, things like that.
I've visited a few times and eaten there twice, and the food is very good. There's a full array of activities, too--and they do a good job of accommodating the transitioning from independent living to higher levels of care.
---
thoughtful1
May 23, 2011
Other
I have visited this facility many times, and it's a good choice for assisted living""less so for memory care.
It's located, in central Santa Rosa, near shopping and doctor's offices. And like most of Sonoma County, it seems like a safe area.
They have both assisted living and a memory unit. It's a newer facility and is fairly nice looking. They're adding on a whole new memory unit wing now which will be very nice. The residents' rooms are fairly homey. There are some doubles for couples who live there, and most rooms are decent sized.
The staff is very caring. People have been there a long time. There's been some turnover, particularly in management, but the day-to-day caregiving staff is pretty attentive. And some of them are REALLY good.
The memory unit is not my favorite. Their activities aren't as good as I like to see. They don't keep people as engaged as they could. I'd give the memory unit only 3 stars. The people who do best at Vintage Brush Creek are more fully-functioning.
They have scheduled activities, movies, music and have a bus that can take people to doctors appts.
---
From Vintage Senior Living at Brush Creek - Santa Rosa
---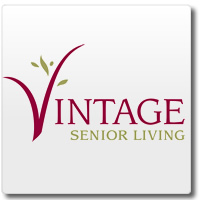 Independent Senior Living, Assisted Living and Memory Care in Santa Rosa, California.
Make yourself at home at the Vintage Brush Creek in Santa Rosa, California. It's a friendly, flexible environment that celebrates your individuality and nurtures your soul. We recognize that each new resident has a unique lifestyle. So we've tailored solutions to match:
Independent Living, for our most active seniors
Assisted Living, when you need a helping hand
Memory Care, special care for those with memory challenges e.g. Alzheimer's and dementia
Short Term Care, for a respite or recovery period
Serving Santa Rosa, Roseland, Sebastopol, Rohnert Park, Forestville, Windsor, Petaluma and more
All options include:
A safe, secure environment
Compassionate, capable staff
Busy days, rewarding activities
3 chef prepared meals daily
Scheduled transportation for errands, medical appointments and field trips
Friendly people and a sense of community
Local Attractions:
Extensive fine dining nearby
Wine tours and tasting rooms of Sonoma and Napa
Art festivals, cultural events and educational opportunities abound
Medical:
Memorial, Sutter and Kaiser Permanente Hospitals are located within minutes of the community
Pricing:
Vintage Brush Creek, a Vintage Senior Living retirement community, offers Independent and Assisted Living starting at $2,795 per month, depending on availability and floor plan.
Vintage Brush Creek also offers compassionate Memory Care services and accommodations starting at $4,995 per month, depending on floor plan and availability.
License # 496800996
Features of Vintage Senior Living at Brush Creek - Santa Rosa
---
Location of Vintage Senior Living at Brush Creek - Santa Rosa
---
Request Info
Get full access to reviews, cost information, and amenities