Brookdale San Marcos
1590 W. San Marcos Blvd, San Marcos, CA, 92078
Talk to a Family Advisor: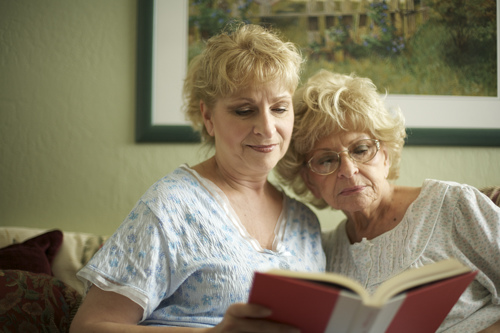 Reviews of Brookdale San Marcos
---
Susan221601
October 22, 2016
I visited this facility
The lady at Brookdale San Marcos -- Joan -- was wonderful, and I loved her and the place, but I just couldn't afford it. The place was great and absolutely fantastic. Everybody was really nice, rooms were nice, and the food was excellent. I really wanted to take it, but it was $2600 a month, and it was only for 3 months. They had little yards for your dogs.
---
BridgetteJXCAN
May 11, 2016
I visited this facility
I visited Brookdale San Marcos. I did not feel that the staff was as friendly or knowledgeable as other places. The lunch was wonderful. The grounds were very pretty and included a very nice courtyard with a swimming pool. The location was just crowded in. I only saw two actual residences from the outside, and it didn't look like they had particularly spectacular views, just like looking at other buildings.
---
Maria99359950
April 07, 2016
I am/was a resident of this facility
I've lived in Brookdale for almost a year now in a very comfortable room and have been very pleased and happy without any complaints. It is great and everything is fine. They take very good care of us. The meals are good. I just had my room cleaned today, and they give you a lot of clean linens. We have transportation. It is good for a person like myself because I feel very safe here. I would recommend it to anyone who is alone because it is a great place.
---
Mark117886450
January 28, 2016
I am a friend or relative of a resident
My dad has moved into Brookdale San Marcos. It is a very nice facility. The staff is friendly. The rooms are of a good size. They're probably 700-square feet for a one-bedroom. The food is good. Of the ones that we looked at, Brookdale San Marcos is probably of good value.
---
Caring Relative3
December 22, 2015
I visited this facility
We're impressed with Brookdale San Marcos. Everybody seemed pleasant and friendly, but, obviously, they're trying to impress you, too. The rooms were nice. My in-laws thought there were on the small side, but that's because they're used to living in a house. I didn't see anything that we were unhappy about with this community. It looked like a pleasant place and people seemed friendly. It was good.
---
George C.
November 25, 2015
I visited this facility
I liked the physical setup of the apartment they showed me at Brookdale San Marcos. It felt uniquely adaptable to my needs. I cut gems, which involves having some equipment, and they had a space where that would fit. The staff was friendly and helpful, but not remarkably better or worse than the staff at the other places I visited.
---
Anonymous111755750
August 27, 2015
I am/was a resident of this facility
I chose Brookdale San Marcos because of the food for one, and the staff and the residents are all happy people. The staff is very caring. I like the food and the people, and there are lots of activities.
---
Caring87165050
July 04, 2015
I visited this facility
I only went to Brookdale San Marcos. What I liked about it was the people and the staff. They were just very friendly and gave me the information that I needed. The room that I was shown was very nice. There was plenty of room, and it was quite modern. The room looked new. In general, the building was very old, and the main gathering areas were very dated -- very dark and dated, with heavy dark curtains, a really old-fashioned rug that was a dark color, and old furniture. So for me it was depressing. It has good reviews as far as care and all that, but for my purposes and for my mom, I wouldn't take her there.
---
carolyn5012
April 27, 2015
I visited this facility
Brookdale of San Marcos was our second choice. It costs a little bit more, and it is not as rural, so there is a lot more traffic around there. It seemed like a rather intellectual atmosphere that appeals to me. We were invited to a meal, and we did look at their menu and the dining room, but we did not eat there. You can go in anytime and order whatever you want. They have enough choices like they've got three or four entrees that you can pick from every evening. One problem with this particular facility was that they did not have a two-bedroom, empty apartment to show us, but we got to see a single room. The layout of the rooms was not as pleasing as it was at the other place.
---
Claire17
February 28, 2015
I am a friend or relative of a resident
I visited my friend's mom at Brookdale. I really liked it. The rooms were spacious and clean, they had good activities, and the the workers were all friendly and helpful. The food was very good, too.
---
Caring101778050
January 18, 2015
I visited this facility
Brookdale Place is older. The apartments are older. I like their pool and their outside area. None of the other places I visited had a pool which is disappointing. The rooms are old. Everything is kind of old. It probably could stand a complete remodeling which would of course be a job. But the dining room is very nice. It is the most attractive one in any of them. They seem to have a lot of activities like bingo, cards, exercise, and trips. I like the idea of trips that they take you on. It didn't look dirty at all. I think they can repaint the place or do something about the furniture like get new ones in the community room.
Provider Response
Thank you for taking the time to share your thoughts. By giving us your feedback, you are helping us to understand what we do well and what we need to focus on improving. Please be assured your feedback will be reviewed and used to help better serve our residents and their families.
---
Caring68195950
January 13, 2015
I visited this facility
Brookdale Place of San Marcos wasn't too bad. The woman who took us on the tour was very nice. The apartments were a one-bedroom, and they were decent. I thought it was a much better facility. It could use a little aesthetic work, but it was an older facility. It did not have a washer and dryer in the unit. You have to use a laundry room, and that was not a good thing for me because I cannot walk far. The staff seemed very attentive to their clientele, very friendly, and very festive because it was around the holidays. They invited me to come and have lunch even on another day. They maybe should keep up on the aesthetics of the place. The grounds on the outside looked nice.
---
Caring96105750
December 26, 2014
I visited this facility
The rooms at Brookdale Place of San Marcos were too small for two people, but were fine for one. The atmosphere was very good, and the staff were as well.
---
Kathleen43
October 18, 2014
I visited this facility
My in-laws are in Brookdale Place in San Marcos. They need to update the inside a bit. It is kind of dated. The carpet, the wallpaper, and stuff -- these need to be done. It is a larger facility and they do have more people to care for. They have a popcorn machine in the lobby that my kids like. It is a nice place and there are more apartments there. They also deal with more medical emergencies and what not as far as transporting people in and out. My mother-in-law seems to have settled in pretty well. She is more mobile than my father-in-law is; he is wheelchair bound. So she is able to go on the bus, go to Walmart and do her things. I know that she likes that. They live in their own contained apartment with a little kitchen. So this little kitchen is a nice bonus because you have your own refrigerator. Actually, it is located in a good place where, if you are able to, you could walk to the nearby shopping center, you can go get the subway or get donuts or get your hair done or go to grocery stores. It is very convenient and my mother-in-law takes advantage of that quite often. My in-laws like the meals there. They say the food is really good and they really like the menu. They do have a pool there. It looks like it hasn't been remodeled in a long time. A fresh coat of paint would be beautiful as well new carpets. The staff is friendly and all that, which is nice.
---
Caring4811
September 11, 2014
I visited this facility
Brookdale Place had a swimming pool and enclosed courtyard. It had facilities that were just calming, fresh, clean, and it smelled good. The dining room was nice, and they were willing to customise the rooms if that was what needed to happen. The staff was wonderful.
---
Tennille
August 30, 2014
I visited this facility
There was less staff at Brookdale Place of San Marcos than at the other facility. They seemed nice and helpful though. The rooms were down the long hall and they weren't custom. They were pretty apartment-style rooms down the long hallway. Their dining room was a typical dining room. It was in a large area. It looked clean and presentable. Activities looked like more of social activities, where they have happy hour and a larger group gathering. However, it was a very large facility. If people were looking for a large place, I would recommend this one.
---
Gudrun4743
June 17, 2014
I visited this facility
I was quite impressed with Brookdale Place. For the price, I thought it was very recommendable. It is an older place. It is located in town and is surrounded by houses, so there isn't any open space; however, they have made a very nice square courtyard. They have nice outside area. The atmosphere was very nice. I talked to some people there working, and they were very friendly. They seemed to be willing to even remodel your room for you. In fact, they were in the process of remodeling two units by taking the wall out in between for a couple. The dining room area was open all day long, and you could eat there anytime. Also, it was more like a restaurant. The menu sounded very nice. They have quite a few choices.
---
Caring79544750
March 20, 2014
I am a friend or relative of a resident
My aunt is very happy at Brookdale Place San Marcos. I'm very happy with the staff. There was only one incident when she fell and one of the nurses didn't respond very quickly. I wasn't happy with that. But other than that, it's been very good. She got a deal by having one of the rooms that wasn't updated, but it's working out very well. The closet space in particular is excellent. So it's worked out pretty well. The bedroom is good size, the living room is fairly small, but it's big enough for what she need. For the most part, the food is pretty good. I've eaten there 2 or 3 times and it's been good most of the time. They do outings to restaurants, they have entertainment come in played often, which she really enjoys. They had belly dancers and I actually went to that with her and she really liked that. I think they have a good selection of things offered. I like the people. The employees know everybody by name. If they're walking down the hall they make sure to say hello. They're very friendly.
---
Caring76295850
February 26, 2014
I visited this facility
I knew somebody who lived at Brookdale. She so enjoyed it and I would go visit her and she would show me around. The thing that was nice about this is that the people who work there are very accessible to the people that live there. I think that it has adequate staff. They would take them to a show or going to the shopping mall. My friend didn't go on trips but she would go out in the garden and she'd walk around the place and visit. It was nice. Whoever designed the rooms was really brilliant because he made the smallest one the same size as the other studios are but he still divided them into living room versus bedroom. It's a small living room and it's a small bedroom but at least they're divided so that no one feels like they're walking into a hotel room.
---
Caring69673250
February 01, 2014
I visited this facility
Brookdale Place of San Marcos was not exactly the place that I would want to live in. The population there was older than we are. The average was something like 86 years old and that's too old for us. The facility is alright; it seemed to be okay. The staff who showed us around did a good job. Regarding their rooms, they were talking about taking the walls to make a bigger space. For activities, they did have a library and a garden there. I think they also had a van for them.
Provider Response
Thank you for taking the time to share your thoughts about Brookdale Place of San Marcos. Brookdale's communities nationwide create senior living solutions by providing special places for people including independent living, assisted living, memory care, and skilled nursing. Our independent living communities are designed for those who want a lifestyle that removes the hassles and adds what's truly important. Our goal is to help individuals and families find customized senior living solutions for all the places those families want life to go. We apologize for disappointing you and would like very much for you to give us another opportunity to help you. We hope you will call us at 877-400-5296.
---
Bill33
January 31, 2014
I visited this facility
Brookdale Place of San Marcos was very good. We made an appointment with them and somebody was available to take us around. The outdoor space was excellent. It was protected from the wind and somewhat semi-enclosed. It was a very nice open environment. The facilities there were very good. We looked at their lunch room and their gathering facilities. They showed us their courtyard and swimming pool. They also showed us different types of room. They have studio and one-bedroom apartments. The staff was very nice. They were really good and seemed very knowledgeable. They seemed to have a good rapport with the residents there. They invited us to stay for lunch to try out the food. We didn't eat there but the food looked good. They even have a separate area for wine and beer, which was really nice. Regarding activities, they showed us their schedule and took us to different types of activities they offer. They told us about their transportation service. We really like Brookdale. We just think that that place would have made a good retirement community for my wife's father.
---
Caring62452350
January 30, 2014
I visited this facility
Brookdale Place was very nice, but the rooms were very small. It's very nicely done, but much smaller than any I've seen before. The place itself is nice and it's only around the corner for me.
---
Gladys9
December 30, 2013
I am a friend or relative of a resident
The people at Brookdale Place of San Marcos are very friendly and they are nice. My mom's room is very nice and it's big enough for her. They have it cleaned once a week. They get three meals a day and the food is good. They have a ton of activities. They have buses that take the residents out to shopping, to the restaurants, and to doctor's appointments. Mom is very comfortable and she is happy there.
---
Caring74826750
December 20, 2013
I visited this facility
We thought Brookdale Place was quite high-priced. It was a beautiful facility with wonderful amenities and very helpful staff but it was just too high cost for our needs. Their staff was very helpful. They also followed up on us after our visit. As far as the facility goes, I would give it a 5, it just didn't meet our requirements.
---
Grace11
August 10, 2013
I am a friend or relative of a resident
My mom is in Brookdale Place of San Marcos. Everybody there had been very wonderful and helpful and so far it is a very great experience. They check on them and make sure that they meet people and get involved. I feel good that they are encouraging her to get involved in everything. They had activities like crafts, they have group singing, they have groups that come to speak and they have beach walk and they have trips to the casino and she plays the piano a few times. She is in a two-bedroom apartment. It is very spacious. Their food is very good.
---
nohlranch
October 24, 2012
I visited this facility
The living arrangements are very comfortable. My grandparents have their own one bedroom place here. It is fully furnished with a bed, couches, TV, bookcase, etc. It is very spacious; there is a living room, a kitchenette, and a seperate bedroom. When my wife and I visit, there's more than enough space for us to hang out. There's a lot of options for activities. There's a lot of green gras outside to sit or lounge around. There's also a gated community pool in the middle where my parents love to swim. There's also a lot of covered spaces where residents can sit and chat. The dining facility is nice. It's set up in the inside of the building. There's multiple tables, usually with four seats surrounding each table. The chef makes customized meals three times a day. For diabetic people like my parents, this is very helpful. The facility also offers gradual levels of care, depending on the residents need. There is a very hands-off type of care, where residents don't need too much assistance to very hands-on care, where residents get help with daily, mundane tasks. Both of my parents need help throughout the day, for things such as putting on clothes to remembering what medication to take and when to take it. The 24-hour staff helps makes sure that these everyday tasks are done properly. There is also an emergency button in each room that allows my grandparents to get help whenever they need.Overall, I am very happy that my parents are well-taken care of.
---
whitzee5
September 22, 2012
I visited this facility
I visited Brookdale Place of San Marcos while touring a variety of assisted living facilities with my grandmother, who was interested in moving from her current facility to a new one. Brookdale ranked as average compared to other facilities that we toured. The dining facilities were nice, and the staff was polite and helpful, and answered our questions for the most part. However, there did not seem to be a wide variety of activities to keep the residents happy and active, which was very important to my grandmother. The common pastime for residents appeared to be watching television and movies. It is located across the street from a large high school, so there was a lot of noise and traffic in the afternoon, when school was letting out. This might be a negative for some residents. However, the facility is walking distance from a Vons, a gym, and a number of small restaurants and coffee shops, so that would be a plus for more active and able-bodied residents.
---
FriendofSeniors
April 20, 2012
I am a friend or relative of resident
It is very important to visit at different times of the day and week so you can get an accurate picture of what is going on. It is very important to request to view site visit evaluations by the Department of Social Services for citations because it is public information but they are not required to post it in a conspicuous place.
---
odaryl98
March 10, 2012
I visited this facility
Visited a friend's grandmother at this place. The rooms seemed okay, but there was a lack of attention from the staff regarding day-to-day activities and it seemed like the residents were discouraged from being active, in order to create less work for the staff. His grandmother seemed happy enough, but she spent all day watching TV and doing puzzles. Anyone else more active might be disappointed here.
---
From Brookdale San Marcos
---
Brookdale San Marcos provides assisted living residents with lifestyles, housing, and services in comfortable surroundings combined with exceptional amenities, programs, and care. Through Brookdale's signature Personalized Assisted Living, we customize our care offerings for the individual. This allows each resident at our community the freedom and opportunity to make choices that will ease their lifestyle transitions. Residents enjoy life with the support they need, coupled with the appropriate accommodations as their needs change.
We promise Respect for Individual Preferences by offering personalized care needs and providing an atmosphere that encourages each assisted living resident to live in health and longevity. We also offer special housing and care options for those who require assistance with the activities of daily living such as dressing, bathing and assistance with medication. We offer graduated levels of care based upon the individual need of residents, as determined by our continual assessment process. We are dedicated to enriching the lives of residents every day with signature services for those who value their freedom and independence, but desire or need services providing them with the highest level of quality, care, and value.
What Makes Us Special
---
Every apartment has a private patio or balcony. Conveniently located in the "Heart of San Marcos" within walking distance of shopping and local restaurants. Licensed nurses on-site 24 hours a day.
Features of Brookdale San Marcos
---
Costs
Rent Plus Care Fees
Fee Structure Extra

We Offer A Month To Month Rental
Room and housing options
1-bedroom apartments
2-bedroom apartments
Studio Apartments
Dining options
In Room Kitchenette
In Room Kitchens
Dining Room Shared Meals
Room Service For Meals
Features
Beauty Barber Shop
Computer Room
Resident Transportation
Party Space
Golf
General Store
Tv Room
Garden And Patio
Resident Parking
Pool
Spa
Features Extra

Fitness Room/Gym
Cleaning services
Laundry For Linens
Private Cleaning Services
Housekeeping
Laundry For Clothing
Technology and entertainment
Cable In Rooms
Internet Enabled Rooms
Wifi
Technology Extra

Emergency Call System
Health services
Hospice Care
Medication Management
Physical Therapy
Nurse On Staff

Yes

Pharma
Activities
Offsite Activities
Music
Games
Stories
Religious Services
Lectures Discussions
Book Clubs
Wii Sports
Tai Chi
Fitness Room
Gardening
Cooking
Arts And Crafts
Financial guidance
Home Sale Assistance
Va Benefits Consultation
Financing Advice
Guest services
Guest Parking
Guests At Mealtime
Overnight Guests
General
Respite Care
Pets

Small Pets Allowed
Licenses
Licenses

RCFE# 374601046

State Licenses

374601046
Location of Brookdale San Marcos
---
Get Cost Information
Get full access to reviews, cost information, and amenities