Talk to a Family Advisor: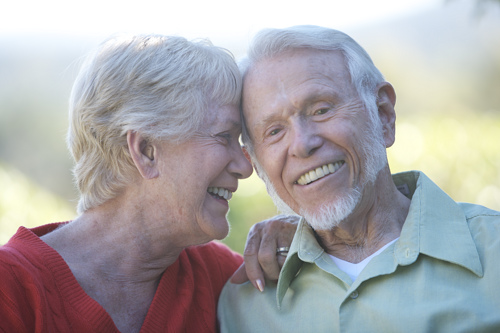 Top nearby Assisted Living Facilities
Reviews of Nazareth Living Center
---
Sharon546276
March 30, 2017
I visited this facility
My mother is in Nazareth Living Center. This place has been absolutely wonderful to my mother. They are very caring. Their therapy group talks to the assisted living place and finds out what it is my mother needs to do. They are working very hard with her to make sure she is able to do the things she needs to be able to do. The food is fabulous. Most of the people are wonderful. When she went in there, she was very sick from breaking a hip and getting pneumonia and couldn't do much of everything. They worked with her, and she has done such a turnaround. That is absolutely amazing for a 91-year old woman. It has a homey atmosphere.
---
Michele105025
March 29, 2017
I visited this facility
Nazareth Living Center had residents in wheelchairs and sweat clothes sitting in the halls, slumped over and asleep. The place didn't smell very good. The rooms were like hospital rooms, not individual rooms. It had a very nice entryway and everything looked nice, but once you go in, the place was not updated. It had a nursing home feel to it and had a very Catholic environment with a lot of nuns.
---
William575277
March 04, 2017
I visited this facility
Nazareth Living Center was one of the finest that we found. For what my sister and brother-in-law need, it is probably the best. It is certainly an excellent program because it has the whole continuum of care, but my sister and brother-in-law won't need continuum care on-site because they are very close to the dialysis center, which is separate from it. The place was very comfortable and very safe. It is all on one level and there was a second level for those who do not have any problems with steps. It was wheelchair accessible, including the bathrooms, and they had other services, like breakfast and dinner every day. They had a theater, a chapel, and everything else. It certainly fit all the needs of people who have a variety of requirements.
---
upset family member1
January 12, 2017
I am a friend or relative of a current/past resident
My mother had a small stay(2 weeks) in Nazareth in December 2016 for a rehabilitation for a broken rib.. I can not express enough that she will never go there again, other then a couple of nice aids and PT, the staff was awful, and the care for my mother was awful. I only missed one day out of 14 to go see my mom and when I came in the next day her room smelled like urin, it was in disarray and she was a mess, she said when ever she would hit her call button no one would come and if they did come she would tell them what she would need and they would never come back, I personally heard other patient's hitting their drinking glasses with their silverware to get the attention of the staff. My first complaint was to the CEO and he passed my info on to a manager who came up with every excuse to let me know why things were happening, short staff mainly, but a 82 year old women with a broken rib doesn't care if your facility is short staff, she was in pain and she needed help and nurses acted like she was a nuisance. My next attempt, after a couple of days and things not changing, I talked with a social worker (recommend by her PCP) who was less then helpful.. I would express what was going on and she some how would turn it around on my mother, and raised her voice to me. By this time I have given up on the staff taking care of my mother the way she should've been and when I came in I would make sure she had her dinner, fresh water, I would help her use the restroom and empty her bedside commode, put her into bed and made sure she had everything she needed because I knew when I left no one was going to come in to see if shes was ok for awhile. 20,23,25,30 minute call button waits, which they told us was way to long but it never stopped, they put my mother in Depends so they didn't have to come in as often, she has never were Depends up until this point. After her 14 day stay she was discharged and I took her home where she then went through a 5 day detox from the medication they were giving her in their facility. My mother is 82 and weighs 125 lbs. They had her on 2 different pain killers twice a day, a pain patch and 2 muscle relaxers a day. She couldn't function in their facility(fell twice) and then they sent her home to deal with their aftermath. Thank goodness she had family to get her through those awful 5 days, I strongly suggest if you do put a family member in this facility you watch them like a hawk and make sure you know what is going on with them at all times. I will NEVER place another member of my family in the care of this terrible facility, Trust me when I say looks are deceiving when it comes to Nazareth living center.
---
Arline078130
September 29, 2016
I visited this facility
I'm going into the Nazareth Living Center. They have one part that has already been finished, and that's what I toured. The part I'm going to move into is under construction right now. It was pleasant and well-lit, and the halls were wide with lots of good lighting. The personnel just could not have been more helpful, and there are a number of nuns that live there that I ran into the hallways, and they just could not have been more delightful. The facilities are first class. They have an exercise room, a library, a computer room, daily masses, a nice dining facility, and a garage. You have an indoor place to park. It has everything that I think I would want. One of things I particularly like is the full-service kitchen, and it also has a washer and dryer in the unit.
---
Anonymous117420950
December 11, 2015
I visited this facility
Nazareth Living Center was a bit older, but they were building a new one. They have transportation services.
---
Amg1
April 28, 2012
I am a friend or relative of a resident
I thought the staff was top notch at Nazareth. They have done a lot of great improvements over the years, as this is an old retirement home for Catholic sisters that later incorporated the general public. The grounds are beautiful and well maintained. I thought that there were a lot of activities as well. Parking was not very good and parts of the buildings are still very old.
---
paulschmidt92
January 28, 2012
I am a friend or relative of a resident
My grandmother was admitted to Nazareth Living Center about four years ago. She could not function because of her Alzheimer disease. She never knew where she was, but this facility treated her like a human being. Not like some nursing homes that tend to treat their residents like animals. They loved on her, treated her like she was their grandmother. Also the staff is very friendly to the family of the resident. They know that is hard to see your loved one get old and not be able to function. Being kind a warm to my family is what has set this facility apart from the others. No one wants to put their loved one in a nursing home unless they must. Being able to come to this facility and just sit with my grandmother and spend time with her, for about two years while she slowly died meant the world to me. I would recommend this facility to anyone and everyone who has a loved one who needs extra care.
---
Neuhoff
August 10, 2011
I am a friend or relative of resident
"My husband's grandmother lives in this facility, and we've been very impressed with the care she's been receiving. The staff is friendly, her daily needs are met in a timely and high-quality manner.It was a very difficult decision for the family to move her into a nursing home. Nazareth made that transition easier. We feel confident that we've chosen the right home for her and would recommend this facility to other families."
---
SuperNath
June 05, 2011
Visited this facility
I recently toured this facility because I was visiting my friend who works there. I had visited previously while I was in elementary school because I participated in various contests for children that were held by the facility. The staff are extremely friendly and courteous to their visitors as well as to members of the facility. I enjoy speaking with older people, for I find their life stories to be very intriguing. If I had to choose an assisted living facility for myself or a family member, I would Nazareth. The building is fairly new, and I was impressed by the layout and style of it. The dining area is very clean and hosted a variety of meal choices. Each week, the center holds a variety of activities, including children from local grade schools coming to play bingo, aerobic and yoga classes, or even ice cream socials. I would highly recommend this establishment for anyone who is looking for an assisted living facility.
---
About Nazareth Living Center
---
Nazareth Living Center is an assisted living facility in Saint Louis, MO that offers residents independent living options and daily support services. Contact Nazareth Living Center for more details on housing, services, and rates.
Location of Nazareth Living Center
---
Top Cities for Assisted Living
---
Request Info
Get full access to reviews, cost information, and amenities