Chester Street Residence
1725 Chester Rd, Royal Oak, MI, 48073
Talk to a Family Advisor: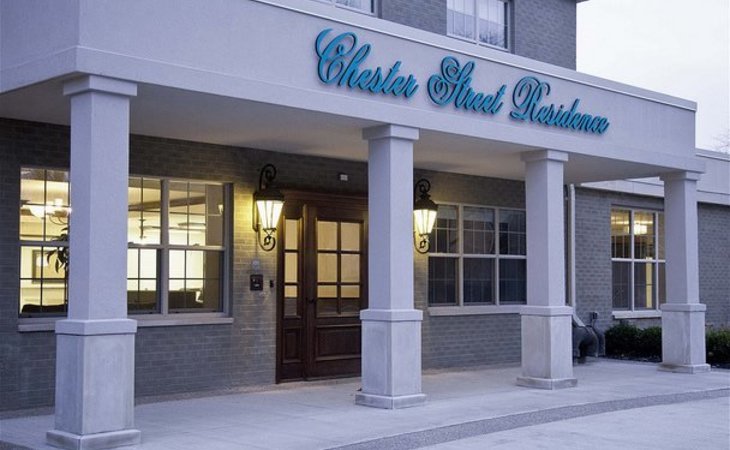 Reviews of Chester Street Residence
---
jheath
October 20, 2016
I am a friend or relative of a current/past resident
My mother-in-law lived at Chester St. for almost two years. We knew from our first visit she would be comfortable there. The residents were happy, the staff was friendly and welcoming and the facility was lovely, clean and fresh smelling. Each resident has a private room and bathroom with a roomy shower. It was very comforting to my mother-in-law to be able to furnish her room with her own familiar belongings. Marty, the owner, models his mission statement every day and hires staff that follow his lead. They provided exceptional care and compassion to my mother-in-law. Its small size provides an atmosphere where you can get to know and care for the other residents and staff. We will miss every one of them.
---
Patti645188
September 30, 2016
I am a friend or relative of a current/past resident
My dad moved into Chester Street Residence a week ago. It works best for us because no matter how long my father lives there, he's guaranteed the price will never go up for the rest of his life, and they include a lot of stuff that the other places don't include in that fee. It includes his incontinent care and his medicines. They have a doctor there every week. My dad has his own apartment. They have nurses on staff. They offer a barber shop. They have PT and OT on site, and the staff is very knowledgeable.
---
GerriD
May 15, 2016
I am a friend or relative of resident
Chester Street Residence is a truly unique place. The staff are friendly and professional. Management is top-notch. Meals are nutritious, tasty and creatively presented. There is nothing institutional about this place. My mother was here for 2-1/2 years, and I cannot say enough good things about her stay.
---
Lmcpmm
May 14, 2016
I am a friend or relative of resident
From our first interview with Marty, the owner/director of Chester St. Residence, we knew we had stumbled on a unique facility. Marty's philosophy on elder care is compassion for the individual and his/her family, and Chester St. is the embodiment of that. Marty provides highly personalized care for the residents, and keeps in close contact with the families and staff. His management style is hands-on : he knows and oversees everything and everybody at Chester St. on a daily basis. The facility is attractive and fantastically clean & fresh smelling. The rooms are private, each with a great bathroom.Residents bring their own furniture / favorite items, which establishes a sense of home and security.
The aides are all fantastic! They are energetic, cheerful, and genuinely care for each resident. They know each resident's likes / dislikes, habits, sense of humor and personality, and take the time to interact with each one, forming personal attachments. Each resident receives however much care he/she needs at the moment, without question and with total compassion. One additional feature sets Chester St. apart : the fixed pricing. The monthly rate covers all current and future care needs. So even as the resident's level of care increases, the rate does not. Chester St. provides all levels of care, including hospice / end of life care. The personalized level of care provided is what really sets Chester St. apart from other facilities. Chester St. is a perfect fit for anyone who wants / needs excellent, highly personalized care in a smaller, private environment. Its size, personalized approach, management involvement, and pricing make Chester St. a unique assisted living facility. We highly recommend it.
---
Greg and Lori Marsh
October 19, 2015
I am a friend or relative of resident
Words cannot adequately express all the wonderful things that Chester Street Residence did for our mom and family. We also can't speak highly enough of Marty and his staff at CSR. Their exception service was evident from the very first moment that we contacted them for our initial inquiry about their services, through the transition of moving in from out of state, and then for the 2 years that we had a loved one there. They are more than an assisted living facility. They are like a family and care about each other as such. This personal level of care was extremely valuable as our mom needed more and more care with the level having to be modified throughout her stay. We knew that the staff truly loved and cared for our mom.
It was nice to have a beautiful facility that was modern and clean. There are a variety of room sizes to accommodate different needs. It was especially nice that the residents there are more than a number as the facility is not overly large. The smaller size lends itself to a more personalized approach and a closeness with the staff that you don't experience in larger facilities.
Most families have to consider pricing when looking for a home/facility. We appreciated the pricing plans as being fixed regardless of the level of care needed. As having a person that was fairly independent at the beginning, through declining health, to her final days of being confined to her bed, it was a relief to not having to deal with an a la carte plan for her care with all the uncertainty that goes with this type of set-up. We KNEW that consistent care was provided at whatever level and this was a huge relief.
We highly recommend checking out Chester Street Residence!
---
LuAnn Linker
September 21, 2015
I am a friend or relative of resident
At the age of 95 my mother fell and broke her hip and leg in 3 places. In addition she has severe macular degeneration. Until then, she had been independently living at a senior apartment complex. In a moment all our lives changed!
Initially, I took her into my small home. However, it was not equipped for her needs and frankly, neither was I. I am fortunate to have found Chester Street Residence. Marty, the owner is experienced in elder care and dealing with their families.
The staff is all friendly, compassionate and helpful. I can't say enough about how wonderful and attentive they were to my mother and our family.
She lived at the facility for about 1 ½ years. We recently transferred my mother to a different facility because she improved so much from the care at Chester Street Residence that she could return to a more independent living situation! Not bad for 97!
We will all miss everyone at CSR. However, if my mother ever requires a higher level of care, I will not hesitate to call. Marty and staff, thank you for being there for us through such a difficult time in our lives!
---
Barb Sprinkle
September 20, 2015
I am a friend or relative of resident
My mother was a resident at Chester Street for 3 years. We have always been very happy with the care she received. Marty, the owner has always been a great support for us. We as a family would highly recommend this facility.
  The family of Barbara Jean Dawson

---
KMILLEN
September 03, 2015
I am a friend or relative of resident
This is the perfect size for great care. The staff was fantastic, not just with the care but as friends to my dad. We had an eight month stay with not one complaint. The owner is always available and willing to help. You would have a hard time trying to beat the price and care.
Thank you Chester Street Residence The Millen Family
---
Anonymous110260850
July 13, 2015
I am a friend or relative of a resident
We like the size of Chester Street Residence. It is small. There are only 39 residents. The owner/director is very compassionate. The rooms are very nice and very clean. They watch movies and play bingo. They also have entertainment and live music. It is excellent. I cannot say anything negative about it. They have been very cooperative. There is a doctor on staff, and he is available 24 hours a day every day. There is also a nurse on staff who is there every day.
---
cortrig7
April 06, 2015
I am a friend or relative of resident
At the young age of 69, my father found himself unable to maintain stable health even at an independent living residence. Before Chester Street, he had been living at an independent living facility with over 100 residents. His diabetes and depression proved such a facility to be inadequate for him and his needs. I live out of state and as his POA, I had a short time to find a new home for him. I visited/interviewed several group homes in the metro Detroit area, ranging from 4-30 residents. I could not be happier with our choice to make Chester Street his last home. Although Chester Street had a higher monthly bill than may of the others that I looked at, it was well worth it.
Marty, the owner was an excellent communicator. His experience in elder care is invaluable. He was a great ally to have, dealing with my fathers illness long-distance.
The in-house staff was great and really made my father feel at home. Marty had recommendations for everything my father needed from a general practitioner to specialists to hospice at the end of his life.
The facility is clean, welcoming and seems to be well designed for people of all abilities. My father never had any complaints about the food (which was not the case with any other facility he had frequented).
If you are looking for a place for a person who needs a lot of personal attention, you need to visit Chester Street Residence.
---
L.S., RN
March 25, 2015
Other
I am a home care nurse who has been going to this facility since they opened in 2012. As a nurse, I really notice when excellent care is given by staff members. I can tell you from someone who has visited a lot of assisted living facilities, Chester Street is truly among the very BEST. I've been so impressed with the wonderful, loving and personal care each staff members gives to the residents. They have a genuine concern and take a keen interest in their well-being. I would not hesitate to put my parents in Chester Street. In fact, this facility will be my first choice.
---
TrishPeter
October 07, 2014
Other
I have had the pleasure to be in Chester Street Residence, many,many times. Each time I am there I am impressed with how the staff and the owner treat their residents. They don't treat them just as a "resident", they treat them as if they are FAMILY !!!
The staff is very kind, respectful, courteous and caring and the facility is the cleanest facility I have been in and I have been in many assisted livings, more than you could imagine actually.
I would recommend Chester Street any time I could. PLEASE, if you are looking for an assisted living for a family member or a friend go by Chester Street and meet with the owner and take a tour. I believe you will be as impressed as I am every time I'm there.
---
Caring95916050
October 06, 2014
I visited this facility
Chester Street Residence seemed okay, but I wasn't very impressed with it. I didn't care for the room. However, it could be good, you know, it was hard to tell. It was clean. They seemed kind of nice, but they kind of reminded me of a hospital. I saw the dining area and I wasn't impressed.
Provider Response
I appreciate you taking the time to tour our community. We pride ourselves on having a warm cozy residential family atmosphere and providing the highest quality of services and living possible under the individual circumstances. It would be my pleasure as owner and administrator to be of any service possible in the future.
---
Joe Cadovich
September 08, 2014
Other
Chester street is a first class establishment. Don't just judge this book by its cover, you'll find this facility one of the cleaness and attractive by far. Whats really important is the caring compassionate staff, managment, and outstanding food services. I've been working with these folks after a tour three years ago and have never been disappointed or have ever heard a discouraging word from families and or residents. We made a mistake several years ago by not selecting Chester Street and have been sorry ever since.
---
Ella7
August 26, 2014
I am a friend or relative of a resident
I can't say enough about Chester Street Residence. They were wonderful. My father was able to get PT, OT, so he was on the process of getting some speech, but he ended up getting sick. So he really wasn't there very long, but the staff became very attached to him in a very short amount of time. It is small so they know all the residents and the food is wonderful; I couldn't say enough about them. His room is a nice size. The rooms are different prices, They have a dining area and a commons area as well as a really nice outside area where they barbecue and eat.
---
SMcK
June 24, 2014
I am a friend or relative of resident
My brother was a resident at Chester St Residence for 22 months. The care he got at CSR was exceptional. He was in another facility before and was spending more time in the hospital than at the facility. He is a fragile diabetic and needs precise diabetic care as well as good nutrition. He got both of these at CSR. The staff was always on top of his blood sugar and how he was feeling/doing. In the 22 months there, he only had to go to the hospital two times. Both times when he was transported to the hospital, Marty, the owner of CSR, went with him and stayed with him until I could arrive from 90 minutes away. This level of personal care is the rule not the exception at CSR. Being it is a small facility (39 beds), all of the staff were very familiar with him and gave him personal attention and loving care. They made him feel like they were all friends and that they cared about him as a person. Especially Ms. Latreece who cried when he had to leave to go to a Medicaid nursing home fearing he wouldn't be getting the level of care he needed. And, although he is getting excellent care there, he misses the family atmosphere and the personal caring touch he got at CSR. The food there is homemade, nutritious, great tasting and well balanced with the needs of the residents in mind. Mozza, the cook, is fabulous. She makes sure each resident gets the proper food for their needs and even makes homemade Birthday cakes for them! John, the maintenance man and Jack of all trades, is always there to help. He has a terrific sense of humor (as only a stand up comedian - his passion - can have). He makes everyone smile and brightens their day with his quick wit and friendliness. I also was happy with the security at CSR. The resident's family member has a key card to get in and out but all others must be buzzed in and are checked out by the staff. So your loved one is safe and they cannot wander out because the key card is needed to get out also. I highly recommend CSR to anyone who has someone who needs not only great care but would love to feel like they are at HOME.
---
Jayne S
March 20, 2014
I am a friend or relative of resident
We recently moved my mom into Chester Street from her home. Knowing she was very comfortable being in her home, this was a hard move for our family. However, we knew that she needed more care than we could give her. This was a big decision for our family. Touring Chester Street was really a great experience and we decided to make this my mom's new home. This process of moving her in was made so much easier thanks to the really great staff. It has been such a wonderful experience over the past 5 months. My mom loves her daily interaction of having meals with her new friends, interacting with the great staff (who really care about who my mom is and making her smile) and participating in the weekly activities. She looks forward to playing bingo, ice cream socials, church services and arts & crafts.
Another great part of Chester Street is the privacy. My mom's room is fully private with her own bathroom. She is able to participate in physical therapy in the comfort of her own room which really helps. There is also a private area downstairs where the whole family can come and have dinner just ourselves. We have enjoyed this perk of the building.
Our family feels great about my mom's new home but most importantly is she feels great about it!
Thank You Chester Street.
---
T3 family
January 07, 2014
I am a friend or relative of a resident
Chester Street Residence (Royal Oak, Mi) - Is one of the 'best' facilities we have been in or seen. The care given to the residents is very personal and individualized (what they need, when they need it, and most importantly at their pace). I know that unlike some other facilities when you leave, you don't have to worry about what is, or isn't being done. If you loved one is being taken care of or not. The care givers build strong bonds with the residents and really get to 'know' them (likes, dislikes, when they are having a good day, or when something is off). The building (including the rooms) are kept extremely clean. The food is outstanding (truly home cooking). The facility may be small but I think that adds to the feeling of 'family' and a home.
---
mgtkrtz
October 02, 2013
I am a friend or relative of resident
Oh my. This is a fantastic facility. The care that my parent receives is top notch! She had been in a different "assisted living" facility previously. The difference in the level of care is the difference between night and day! Mom is comfortable and feels at home. She has built relationships with the staff and other residents that seem to enliven her. I know that if she feels she needs ANYTHING there will be an effort made to help her fulfill her need. The food is delicious as well, as mom has gained weight in just 3 months! I do not worry for her health or safety. She receives medical attention as needed, no fuss or hassle for her or me. No one can gain entrance to the facility that does not have a computerized key, or is "buzzed" in by the front desk. It is a good feeling to know she is as secure there as she was in her own home, (if not more so). What can i say about Marty? Have you ever had the pleasant experience of speaking with someone who pays attention to what you say? Every time? Effortlessly? Marty is that person. It doesn't matter who you are, or how many people "need" his attention, if Marty is speaking with you, then he is focused on you. This goes for the residents, their families, the staff, visitors, just everybody! The care here is GENUINE and is a GREAT value.
---
dblynn
August 22, 2013
I visited this facility
Chester Street Residence was very close to my parents' home. It only had about 39 beds. It was beautiful and clean-looking. It was easy to know where you were at because it had just one hallway. We didn't get lost in it. One of the things I liked at the time of our visit was they were playing soft music in the background. It was very relaxing to be there. It also seemed like the staff was a caring set of people. The one thing about it though is that the patient has to bring his own furniture.
---
cersoul
July 26, 2013
I am a friend or relative of resident
This is the letter I sent to Chester Street. My Mom was a resident there. To All the Staff at Chester Street Residence,
I want all of you to know how much I appreciate the care and love you gave to my Mom while she was at Chester Street. I also want to express my gratitude for all the quality care, and for all the big and small things you did to make my Mom's day a little brighter every day. This was a very stressful time for all of us and you all made it as comfortable and pleasant as possible.
As you all know, it is very difficult for anyone to have to leave their home after 48 years. My Mom was a very independent, healthy and active woman prior to being diagnosed with ALS. I wish you all could have known her before her illness. It was hard for her to become so dependent and have to rely on others for almost everything. Everyone at Chester Street did a great job of making her feel welcomed, cared for, and loved. You also did that for me and for my son as well. If someone has to move to an assisted living, then Chester Street is a very good choice.
I have a couple of special thanks I would also like to mention (although all of you touched my Mom or me in some way).
Aundrea- you could always get my Mom positioned just right, and she felt a special bond with you. Thank you for bringing your kids into meet her. She really trusted you. If you ever decided to become a nurse, I think you would make a great one!!
Lattrice, you were so warm and loving to my Mom and really took the time to get to know her. I so appreciated that.
Deidra (I hope I am spelling that right), my Mom always told me what a great job you did with her for her showers. That was important to her and to me. She felt safe with you.
John-you always made her smile, and even laugh. That was a hard job the last few months but you did it and I will always be grateful for that.
Marty and Alexis-Thank you for always keeping me apprised of what was going on and for all your support every day.
Please keep up the great work you are ALL doing. I appreciate each and every one of you, and I appreciate that there are people like you doing this difficult job day in and day out.
---
Robert25
May 11, 2013
I am a friend or relative of a resident
My stepfather was in Chester Street Residence and it was close to my house. The facility was clean, newly renovated and well-maintained. I liked that it was not overly big so it was easy to get around. They are adequately staffed and the owner was always there. I would recommend that other people check this place out.
---
Clarence's "Favorite" granddaughter
February 18, 2013
I am a friend or relative of a resident
Can't say enough wonderful things about Chester Street and it's friendly staff. We were often greeted by name when visiting and loved the quaint and charming atmosphere. Between the carpeted bedrooms, luxurious bathrooms and warm and cozy dining facility we felt like Grandpa was staying in a luxury hotel. The best part is there is no "odor" when you walk in. When a resident has an accident, the package is quickly placed in the trash OUTSIDE the building. That's a first for those of us who have frequented other nursing homes. The most amazing part was when Grandpa was rushed to the hospital. Since no one could quickly get to the hospital, the owner, Marty, actually accompanied Grandpa in the ambulance and stayed with him until a family member arrived. You can't ask for a better hands on owner than that!
---
humanity
October 24, 2012
I am a friend or relative of a resident
I am a retired Intensive Care Registered Nurse and Co-Guardian of an elderly 91 year old dear gentleman friend with multiple health issues and confined to a wheel chair. Following a serious illness and long term rehabilitation, he needed more care then the assisted living facility he had resided pre-hospitalization could provide. I chose Chester Street Residence.
The following is my observations of Chester Street Residence over many months. (I am there at least 3-4 days a week)
Chester Street Residence provides all the traditional services an Assisted Living Facility can provide but also has the unique ability to provide a high level of care traditionally found only in nursing homes and Hospice. Amazingly this facility manages to provide a home-like environment combined with thorough professional medical care which elevates each resident's quality of life tremendously.
All the staff, including nursing, administrative, maintenance and kitchen show a warmth and compassion towards each resident that is unbeatable. Their philosophy seems to be "Treat the body and soul." No-one is ever to busy to walk by a resident without giving a friendly tease or some form of affection such as a hug even to those residents stricken with dementia or Alzheimer's. This unusually found high human contact with each resident not only provides comfort but also verifies each residents emotional and physical condition continually through out the day.
The dining room is elegantly designed and encourages socialization and interaction amongst the residence as well as family/friends. The meals are cooked daily at the facility and are nutritious and delicious. I have attended meals numerous times over the months and I am amazed to observe special diets and special needs such as assistance with meals as well as a residence likes are provided effortless and cheerfully. Following meal time, it is not uncommon to see residents, their family members/friends and staff engaged in activities such as cards, puzzles, ice cream, making crafts for a specific holiday etc. The room is often filled with warmth and laughter.
All the residents' rooms are located along one hall with the nursing station, library and dining room in the middle. This provides the avenue where if my gentleman friend is sleeping or napping in his room, he is visible to the staff numerous times each nursing shift.
The resident's rooms are effectively laid out to accommodate elderly mobility and handicap aids. Each resident can furnish their own room with their own furniture and articles which maintained familiarity and comfort to my elderly gentleman friend. The rooms are large, bright and designed to eliminate clutter which allows him to migrate easily in his electric wheel chairs to his personal articles. The bathroom as well is designed to accommodate both he in his wheel chair, (toilette aids, bars to grab, shower stool etc) and nursing assistance without being cramped.
My elderly gentleman friend has progressed from an initial marked level of confusion, dependency and depression to a more independent, happy go lucky fellow with lots of smiles. It warms my heart watching him buzz around the facility in his electric wheel chair teasing all who cross his path. When I leave the facility following my visit, for the first time, I feel comfortable knowing he is safe, happy and professionally cared for in environment which is truly unique.
I have never witnessed a facility (either in my personal life or medical career) that can match the nurturing, caring, compassion and medical professionalism consistently displayed towards its residents. This is the way it is suppose to be and there .... IT IS!
---
kshamrock20
July 06, 2012
I visited this facility
I was extremely impressed with this place. I take my cub scouts to assisted living homes a few times a month to help out and volunteer. It teaches them many great lesions about life. The last place we visited was run down and in poor shape. I wanted to find a nice place this time around so they could get a better experience. The Chester Street Residence in Royal Oak was beautiful. It was very classy and the facility alone was the top facility of the many that I have seen. There are other scout leaders that I know who have visited here and said the same thing. The food, the staff and the cleanliness was top notch. We had a meal there and it was of much higher quality than the meals we occasionally have at other places. This is a fantastic residence. I would love to stay at a place like this in my older days.
---
Ken's daughter
May 02, 2012
I am a friend or relative of resident
After the passing of my mom, I was having a hard time finding a home for my dad who required medical care than most Assisted Living facilities were not willing to consider. Thank goodness I was told about Chester Street Residence. From the moment my daughter and I toured the facility, we felt this would be the place for dad. The wonderful and caring staff, nutritious meals (and dad's favorite part"¦dessert!) and medical care beyond compare, it is everything we could have hoped for dad. From the moment he visited Chester Street and met the staff, he was ready to move in. Thank you to all of the staff for everything in making dad's life better for him and in turn for his family. An exceptional facility.
---
Caring512013
April 10, 2012
I visited this facility
My mother is staying at Chester Street Residence. It is a very loving home for people who need assisted living. My mom has Alzsheimer and has been cared and loved by the exceptional staff working there. They are extremely accommodating and receptive to her needs. The Enviroment at Chester Street Residence is a calm, loving one, where my mom gets good nutritious food, exercise, and plenty of one on one care. She is happy here, and I'm extremely thankful to both the staff and the management. You and your loved one will also find loving hands here, don't hesitate to visit this wonderful facility.
---
From Chester Street Residence
---
We are a warm elegant residential community that provides full assisted living and memory care for the entire remaining period of our residents lives. Chester Street becomes home to our residents and their families. All rooms are private, with bath rooms, showers, cable TV service and a private telephone number. Our purpose is to make the lives of our residents and their families a nice as possible under their individual circumstances. Our goal is to do EVERYTHING POSSIBLE, ALL DAY, EVERY DAY for the benefit of our residents and their families.
What Makes Us Special
---
Chester Street Residence cares about our residents and their families. We show this by doing EVERYTHING POSSIBLE, ALL DAY, EVERY DAY to make their lives as nice as possible and provide them with the safety and dignity that they deserve.
Features of Chester Street Residence
---
Costs
Minimum rate:

$5750/month

Minimum Memory Cost

$5750/month

All Inclusive Rent
Entry Fee
Room and housing options
Companion Suites

We Offer Companion Suites

Studio Apartments
Dining options
Dining Room Shared Meals
Room Service For Meals
Features
Beauty Barber Shop
Resident Transportation
Coffee Shop
Party Space
Tv Room
Resident Parking
Security Gate
Cleaning services
Laundry For Linens
Housekeeping
Laundry For Clothing
Technology and entertainment
Cable In Rooms
Internet Enabled Rooms
Wifi
Activities
Music
Games
Stories
Religious Services
Lectures Discussions
Wii Sports
Tai Chi
Fitness Room
Arts And Crafts
Financial guidance
Home Sale Assistance
Va Benefits Consultation
Financing Advice
Guest services
Guest Parking
Guests At Mealtime
Overnight Guests
General
Staff Patient Ratio

6:1

Minimum Age

None

Pets

No Pets Allowed
Location of Chester Street Residence
---
Top Cities for Assisted Living
---
Get Cost Information
Get full access to reviews, cost information, and amenities