Gayton Terrace
12401 Gayton Road, Richmond, VA, 23238
Talk to a Family Advisor: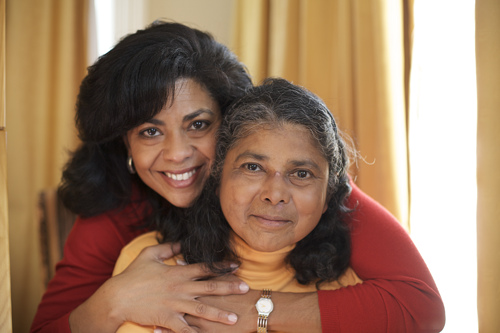 Top nearby Assisted Living Facilities
Reviews of Gayton Terrace
---
KLY
February 04, 2017
I am a friend or relative of a current/past resident
It was great when we first moved my family into this facility. Everyone was friendly, food was great, apartment beautiful. The staff is very friendly, but management is un-responsive and I have had to call corporate several times just to get anyone at the property to respond to my issues. Watch for unexplained charges on the monthly bill, charges for services not received, overcharges for items, random charges for fees you are never told about ( totaling in the hundreds of dollars). Don't expect a return phone call or email without having to wait for weeks, calling corporate or demanding to take further action. We have had to wait weeks for bill corrections, and some have never come at all. Medical Team staff is great. Wellness Director is rude and unresponsive to family. Once they get you in the door you won't hear from the managers again unless you threaten to cause a riot. beautiful facility and apartments, but not what it appears.. and plan on adding $700-$1000 on to the what you are planning for a monthly bill, because you are going to have plenty of hidden fees you are not told about.
---
aabbccdd
June 03, 2016
I am a friend or relative of resident
Management continuously changes. Communication from management to staff is lacking as staff members do not seem to comply with what family and management agree on. When you complain, you get okay we can do this. Nothing changes. Our Mom has been there for nearly 3 years in the assisted living. Recently she broke her hip and when she returned to GT, we had a plan in place with the Nursing Director. Many many of the safety concerns were not followed by staff. We are paying extra for morning and evening dressing assistance. They come at random times if at all. Leave dirty clothes on the floor or shoes, causing a safety concern for Mom who is suppose to use a walker. My sister and I are at our wits end with calling, texting and emailing the management with no consistent improvement. Weekends are worse, with untrained staff in some cases caring for residents. We installed cameras to check on Mom as she is reluctant to ask for help and we were worried she would fall again.
---
queensandy
December 07, 2015
I am a friend or relative of resident
We were promised the moon and stars and still waiting. The place in understaffed MOST of the time. When you try to find out why something was not handled properly the answer is always the same. it wasn't my shift or we were shorthanded, no one ever willing to take blame. They are starting to get a reputation at other same type facilities. We were forced into making a hasty decision because my father broke his hip, so we did not research. We were impressed with the newness and promises. We are now actively looking for new place.
Provider Response
We are sorry to hear that your experience with us is not meeting you and your loved one's expectations. We appreciate you taking the time to share your concerns and hope you will call us at 877-400-5296 or email us at familyconnection@brookdale.com to discuss your concerns in greater detail.
---
Eleanor12
June 06, 2015
I visited this facility
It was a very nice facility, but it's only once a month that they had apartments available. If I can get my parents down here, Gayton Terrace Richmond definitely would be one that I would take them to look at. The rooms certainly were very nice, and it looked like a very large facility. It seemed secure.
---
Ruth49
January 19, 2015
I visited this facility
I went to Gayton Terrace. I like this place; however, the other ones were smaller and a little homier than this place. Gayton Terrace was big, and it was more like an apartment complex. The apartments were very nice and adequate. The dining area was very nice, and it looked very homey. The staff who was with me was very friendly and very open with explaining the facility and with any questions that I had. I was impressed with this place. I liked it, but the location was my problem. It was too far.
---
caring2!
December 11, 2014
I am a friend or relative of resident
I have a parent here. Lived here for 2 years. In beginning was nice having a safe place for my parent, but in last 6 months my brother or I have to beware of Meds being given on time, Bruises on body after showers, has fallen several times, but family not contacted for several hours. My family agrees with a family member posted on a private companion helping vs Gayton's CNAs. Witnessed other incident where she was coming on duty, a Dementia resident walking across Gayton Road. 3 CNAs in parking lot doing nothing, while private coast her back into Gayton Terrance Building. The residents have gone to love and trust this person vs the staff. Talking to Director's is understatement, who is it? Too many changes in 2014, and not looking any better as we can see. Plans in works for our dad to another place
Provider Response
We appreciate you taking the time to share your concerns. Within the last couple of months there have been changes in upper management at Gayton Terrace. The current Executive Director, Assistant Executive Director and newly hired Health and Wellness Director all have extensive assisted-living background and experience and are committed to providing the highest quality of care for our residents every day. All policies and procedures are in place for resident incidents and are followed by the facility at all times, as well as a partnership with our state regulatory compliance entity. Our family members and residents are very engaged in our care plans and the daily living of our residents in conjunction with our frontline associates and management team. Gayton Terrace hosts resident and family forums on a regular basis so that any concerns, questions or comments can be shared with management. Further, we truly have an open door policy and are committed to enriching the lives of those we serve. We would also welcome an opportunity to discuss your concerns further and hope you will call us at 877-400-5296.
---
Caring90471650
August 14, 2014
I am a friend or relative of a resident
Dad is still acclimating himself to the change from independent living, but he is doing very well at Gayton Terrace. He's 91 and had some medical problems. But he's a real trooper and he's trying to make friends there. They make sure he knows all about the activities. I think he's very happy there. They probably have what most of others have, like bingo, parties, musical events, and current events. But he doesn't go to all of those. He's in the assisted living area. I think the food is fine. I've eaten with them several times and it's been very good. He has found some dishes that he really likes. Some are little too dry, but I would say the food is very good.
They could improve on organization as far as their procedures go. Written procedures would be good to give to the families, so that the family fully understands how things work. They've been good at following up; however, sometimes people don't show up. They show up late to give my dad a shower. They're working very hard with us on that. So I would say operations, procedures, and processes can improve, and they could do some more of that organizational stuff.
But I do think it's a very nice place. I'm glad my dad is there. I would probably recommend it, but I would just tell the people some of the concerns that we had and that we occasionally still have with showers and things of that nature. But certainly, all the people are wonderful. I say it's a good experience for my dad. He's certainly getting the care he needs, so I would say it's a very good experience.
---
Deborah32
July 30, 2014
I am a friend or relative of a resident
My mother was in Gayton Terrace for two months. They're excellent. I would highly recommend them. The staff was excellent, excellent, excellent. Her room was gorgeous. It was clean and pretty. It was a beautifully designed room. One thing I really like most about Gayton Terrace was their team. They really did bend over backwards. However, one negative about them was that their food wasn't very good. The wait staff and the staff there were amazing, but we did not think the food was very good. They could improve on the quality of their food.
---
caring78033450
June 16, 2014
I am a friend or relative of a resident
My mother is currently in a Brookdale facility called Gayton Terrace. She has been there for two years. It is close to where my mother had been living, and she knew some people that were moving there, so we went toward it. It is nice. It is also a bigger facility. My mother has a 2-bedroom there. It is great. Her's has a living room, two bedrooms, and one and a half bathrooms. The staff is very, very nice and very attentive. I think the food is fine, but my mother complains about it all the time. However, she is an ex-Home Ed teacher, and cooking was part of her job.
---
lkellogg
January 12, 2014
I am a friend or relative of resident
My dad lives at GT for the last 2 years. It's gone thru many changes in health, dinning room, Director, etc. My dad enjoys all GT's activities, trips. My family's concerns as we have observed many times, meds, assistants with to/from/in dinning room the residents with walkers/wheelchairs. Alot of CNA staff standing around in groups, but I observe private nurse's/caregiver's assisting other residents while on duty. Recent incident was a resident look as if having a Stroke, a private nurse went over to check on them, called for assists.. after 10 minutes... 6 show up! Two-Three CNA's within sight of the incident.
Provider Response
Thank you for taking the time to share your concerns about Gayton Terrace. Please be assured that the safety and well-being of our residents is our first priority. Your concern is being reviewed. We would welcome an opportunity to discuss it with you personally, and hope you will call us at 877-400-5296.
---
Caring74297350
December 23, 2013
I am a friend or relative of a resident
My mom and dad had already been in Gayton Terrace for three years but my dad passed away. Since my mom couldn't be on her own, we just moved her down the hall into their memory care ward. It was an easy move. The staff, as far as I know, they're focused on what Mom needs. Regarding activities, they have outings, bingo, crafts, church, movies, and exercise. I can also go there whenever I want to go because it is close to my house. What they could improve on though is their meals; they're just not everyday food that elderly people would like.
---
Karen64322050
December 17, 2013
I visited this facility
Everything that I saw at Gayton Terrace was nice and clean. The staff was nice well. It was a good experience.
---
David72495750
October 19, 2013
I visited this facility
We visited Gayton Terrace and that was a great place. It was just too expensive for my mom's budget. The staff was very helpful. The rooms were nice, well-done, and there's plenty of space. The dining room was very nice. It was more of a luxury type residence. Their furniture was more upscale.
---
RichardOkl
March 20, 2013
I am a friend or relative of resident
They had issues in the past but the community has improved " Theo, marketing, is excellent !! They just hired a great excutive director and they are filling up! This community is worth touring!
---
MarkAbraham
July 11, 2012
I am a friend or relative of a resident
I feel as though occasionally, my grandmother's questions and concerns about her living areas fall on deaf ears. She feels as though the quality of the food, and the quality of the way that it is prepared is very much below par. My grandmother comes over to my house for dinner, and exclaims how wonderful it is to have real food, and I do not appreciate paying such a premium to have my grandmother worship other's food. On the other hand, she does very much enjoy her living area and neighbors.
---
Seen it with my own 2 eyes
February 29, 2012
I am a friend or relative of resident
My parents have lived at GT since early 2007, except for a move to another facility for about 6 months, after which they moved back to GT. GT is fine if you are independent and do not need care. It is pretty and clean. If your loved one needs care, reconsider putting them at GT. New ownership with very poor transition, and recent designation by Va Dept. of Social Services as an assisted living facility, has put GT in a state of crisis. They do not have the staff to provide the assisted living levels that they sell, and they are expensive. There is only one nursing station for the 2 buildings. There should be one on each floor, with med carts on each floor and aides/nurse on each floor, in my opinion. Residents are supposed to be checked on every 2 hours, but there is not enough staff to do that. My father has been overmedicated, undermedicated and not received the AL plan of care that we signed him up for after a recent hospitalization. The staff & administration have lots of excuses. There is no Director of Nursing there at this time. Reportedly, one has been hired, but not there yet. The nursing office does not have a computer in it. Very old-fashioned record keeping. Loosey-goosey place. Did not give me peace of mind to get AL services for my parents. In fact, made things worse, because I feel like I have to check up on the staff to see if AL is actually being delivered. They have a good physical therapist who is on the premises. There is no nursing home care, if your loved one needs temporary nursing home care after a hospitalization. I check the movie room and exercise room when I'm walking by them, and never see anyone in there. The food got better recently, I will say that.
---
Nola17
September 30, 2011
I visited this facility
Gayton Terrace is a decent assisted living facility that my grandmother currently resides in. The rooms are fairly large and are big enough to have a power chair move around in the rooms. They just built a new wing of the facility and the new rooms are very nice. They also have happy hours once a week and a very nice theater where they play both current and old movies. They also have a nice court yard where the residents can sit on nice days. The residents seem to really enjoy these amenities. They do a good job at serving the food in the facility and it is actually pretty good for an assisted living facility. Most of the staff is good and competent. Some of the staff can be rude and really shouldn't be working in the facility. They also can't always help as much as the residents need.
---
GuiCyber
June 30, 2011
I visited this facility
Gayton Terrace was on my list of assisted living facilities to visit when I was searching for a place for my mother. Located in the fashionable West End of Richmond, Gayton Terrace looks and feels like a sophisticated multi-story apartment building. With the exception of the numerous wheelchairs and walkers in the halls, it bears little resemblanace to a typical assisted living facility. And perhaps that is one of the reasons that I felt it was not the right environment for my mother.
That isn't to say it isn't a good community. I think it it is a well-designed building that provides very spacious apartments at reasonable rates. In fact, when I was checking out facilities, Gayton Terrace offered me a one-bedroom apartment for the same price as a studio. (A one-bedroom apartment includes a living room and a regular size kitchen, in addition to a bathroom.) Unfortunately, my mother would not have been able to use the kitchen and the bathrooms were not large enough to comfortably handle a wheelchair.
The main nursing station was located on the second floor, so residents living on other floors would have to wait until a staff member went up or down to meet their needs. This was a problem for me, since I wanted the nurses and aides to be closer to my mother. However, for residents who are more self-sufficient, it might not make a difference.
Gayton Terrace has two dining areas and a number of spacious gathering rooms where social events are held. Again, the location of the dining areas and activity rooms was a bit too far away from the living quarters, and this was another reason I did not think Gayton Terrace was the right place for my mother.
I did find the staff friendly and accommodating; the rooms were large and bright; the location was ideal -- it was close to shopping and medical facilities; and family and friends were always welcome to join their loved ones in activities and for meals (which are included in the monthly fee).
When touring the facility, I did not see any of the nursing staff or health care aides and this did not make me feel comfortable. The admissions director said they usually keep a low profile, so as not to make it look like an assisted living facility. This might be good for the psychological acceptance of some of the residents, but I wanted to know that someone was available the moment my mother might use her call button.
Ultimately, Gayton Terrace was not the right facility for my mother, but it is a very good option for someone who only needs minimum support and supervision. Plus, it is afforable and you get a lot of bang for your buck. It is definitely work checking out.
---
---
Gayton Terrace provides our residents with lifestyles, housing, and services in comfortable surroundings combined with exceptional amenities, programs, and care. Through Brookdale's signature Personalized Assisted Living we customize our care offerings for the individual. This allows each assisted living and Alzheimer's care resident the freedom and opportunity to make choices that will ease their lifestyle transitions. Residents at enjoy life with the support they need, coupled with the proper lifestyle and care accommodations as their needs change.
We promise Respect for Individual Preferences and offer personalized care needs in an atmosphere that encourages each resident to live in health and longevity. Our residents enjoy life with the support they need, coupled with the appropriate assisted living and Alzheimer's care accommodations as those needs change.
Our community is dedicated to enriching the lives of our residents every day with signature services for those who value their freedom and independence, but desire or need services providing them with the highest level of quality, care, and value.
Our Clare Bridge Place program serves those with Alzheimer's disease and other forms of dementia. Each day, we promise to work to deliver Daily Moments of Success for each resident. The Clare Bridge Daily Path provides structure and activities each day designed to meet specific needs of those with dementia, while the Clare Bridge Dining Program, designed by a gerontologist and registered dietitian, helps residents in need of Alzheimer's care retain the ability to enjoy and master the daily dining experience.
Location of Gayton Terrace
---
Request Info
Get full access to reviews, cost information, and amenities